Have you ever experienced the joys of being in the right place at the right time? Did you feel it was luck that played a role? Wouldn't it be great if you could make this a regular occurrence? Well, you can attract your own good fortune.  I have experienced this when helping my artist clients. In this article you'll read examples of 8 artists I have worked with who learned how to be prepared for opportunities. Instead of waiting for luck to knock on their doors they create their own luck.
It begins with having the right perspective. Live every day with the attitude of expecting to find opportunities everywhere. Think beyond your current situation and use your imagination to venture outside the ordinary. You'll find a wealth of good fortune waiting for you.
"Luck is what happens when preparedness meets opportunity."
~ Seneca, the Roman philosopher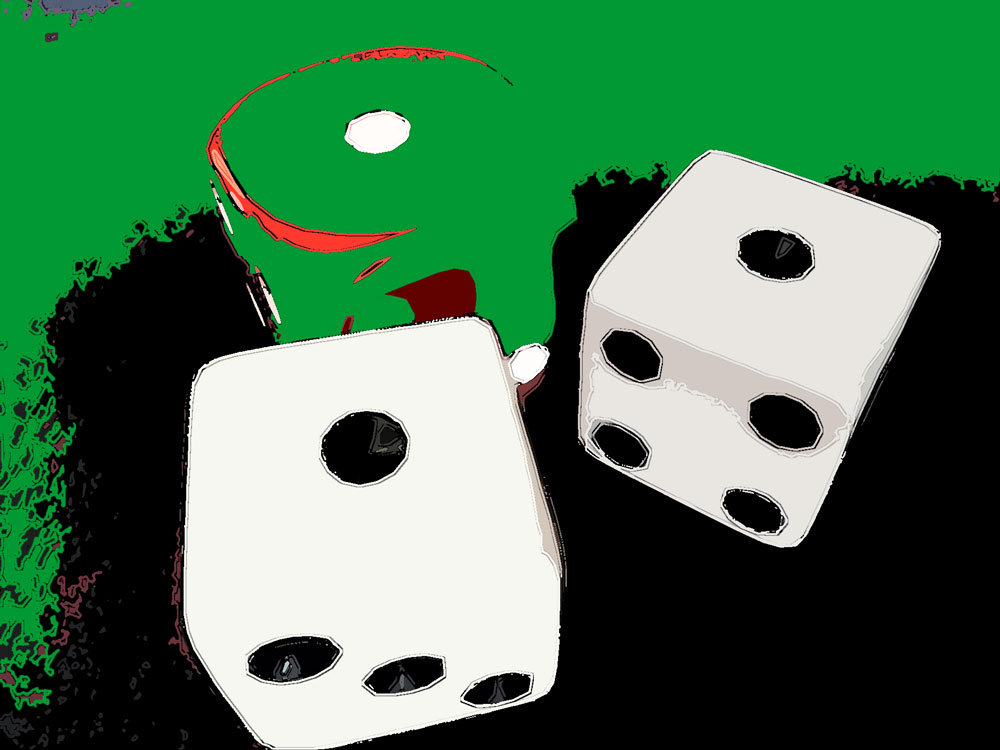 8 Examples of How Artists Attract Good Fortune
1. Lee is a sculptor who was continuously rejected by galleries.
For a long time she frowned upon showing her art in any alternative spaces until I encouraged her to display some of her small pieces in her doctor's office. She thought it was beneath her. You can imagine her delight when a leading gallery owner came in as a new patient and saw her work. She fell in love with it and asked her to join the gallery.
2. Vera was shy about promoting her art.
Vera, a watercolor artist, had a difficult time talking about her art. Since she traveled a lot I suggested she take her sketchbook whenever she travels by train and plane. On a long distance trip to Italy she sat next to a serious art collector who bought the drawing she was working on before they touched ground. He soon thereafter became one of the most loyal collectors of her work. She has since sold many pieces on trains and planes.
3. Luis was going through a long period of having no sales.
Depressed from a lack of sales, Luis needed a new and different way to show his sculpture. I encouraged him to display his sculpture in a boutique window on the ground level. I explained that the 24-hour visibility was better than exhibiting in a gallery that was several flights above the street level. A newlywed couple strolled by the boutique at night after leaving a 4-star restaurant a few blocks away. Feeling very romantic, upon seeing the work glistening in the moonlight, they bought the $10,000 piece the following day.
4. Carmen was new to the neighborhood without a reputation.
When Carmen moved to a new city she had no connections and wanted a fast way to build her reputation. Since she had a background in real estate I suggested that she approach a management company that had a few empty stores for rent. She arranged to place her art there until they found renters. She received ongoing free exhibition space and they attracted prospective renters. It was a win-win relationship.
5. Suzanne was having a tough time getting portrait commissions.
She lived in a low income neighborhood and art was a luxury for most people she knew. So, upon my recommendation she researched the most upscale hair salons in the closest affluent city. She offered to paint the owner's portrait for a special rate if she could hang the painting in the salon with a sign and brochures about her commissioned portraits. As a result of this exposure her portrait business blossomed.
6. Jason wanted to break into the animal art market.
Jason is an animal artist and activist so I suggested he build relationships with dog breeders, pet shops, and dog shows. He also reached out to a local animal rescue organization and helped them with organize a fund-raising event through sales of his art. The organization subsequently used his images for their marketing campaigns and purchased/distributed his prints to their new members.
7. Nancy had difficulty getting students.
Nancy is a wonderful artist and teacher with few students. I encouraged her to launch a campaign to build a few thousand social media connections and email subscribers. She provided instructional videos on her blog and YouTube. Before long she had impressive stats to contact a large paint manufacturer who sponsored her workshops and offered her a large assortment of free paints for her own use and her classes.
8. Tomas' gallery went bankrupt.
A painter of local scenes, he decided to avoid galleries after his only gallery went bankrupt. He enjoys showing his art in various public spaces so I suggested he approach the manager of his bank with the idea of placing some of his paintings on the walls. He sold several original paintings and limited edition prints including one to the wife of a major software company who happened to be visiting the bank to use her vault.
These are just a few of the many examples of how artists attract their own "luck" and good fortunate. I hope this article inspires you to continue to think about the many ways you can attract success and make it a part of your art marketing practice.
Are you looking for some art marketing advice and ideas?
One of the greatest pleasures as an artist career consultant is coming up with strategies like these.
Find out how I can help you.
PLEASE SHARE THIS ARTICLE AND HELP OTHER ARTISTS ATTRACT GOOD FORTUNE
by