Has your art ever been rejected in a juried art competition? Were you confused because after seeing the exhibition you asked yourself, my work is just as good, if not better, so why was it rejected?
Hopefully from this article you will gain insight about the many considerations jurors think about when choosing art and help you avoid getting rejected in art competitions. If you're like everyone else on this planet that experiences rejection, at least you may have more answers to your question.
This article is based on my 30 years experience as a juror and art program director as well as what I've learned from speaking to other jurors. What I know is, there may be many different reasons for being rejected, many of which are within your control which you can eliminate. Others are outside your control. It's good to know the difference and what you can do to increase your chances of having your art be among those accepted.
A few of the Factors Outside of Your Control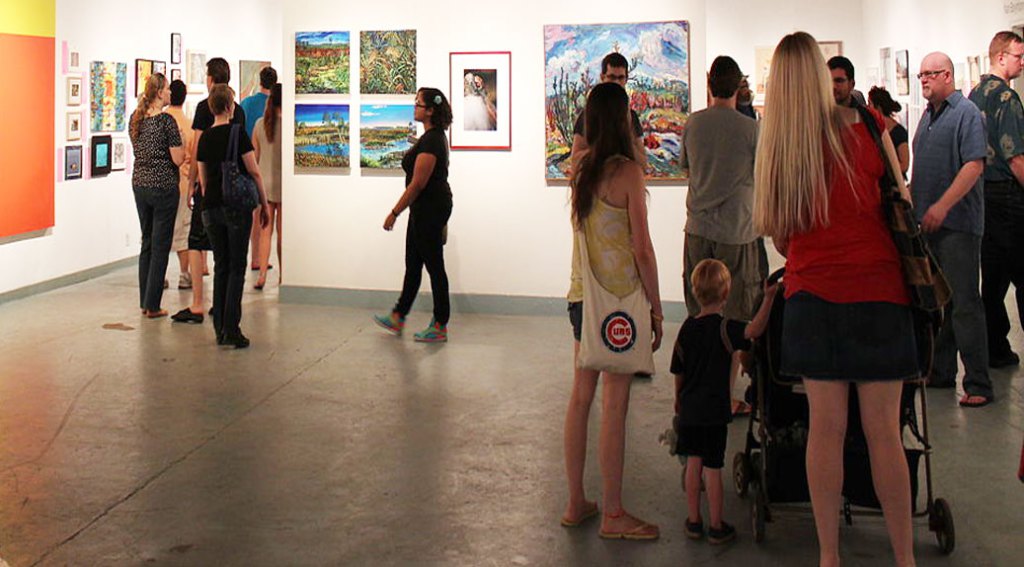 1. Your artwork is excellent in person, however it doesn't appear as well on a computer monitor. If you enter an online exhibition the colors, tones and subtle details are either invisible, and/or inaccurately represented in this digital medium. Either select other works or pass on the opportunity.
2. The panel has to choose a limited number of pieces and they want to feature different styles. Unfortunate but true, some really superb art in the same style has to be rejected for sake of showing diversity.
3. The organization has received many very similar entries in the same subjects. They have to avoid appearing to be a one note show. Again, some pieces have to be eliminated. Unfortunate but true.
4. The jurors have their own tastes and preferences and are not as objective as they could be. It happens. That's why you should do some research about them before you enter. If they continuously favor abstracts and you're a realist artist it would be wise to look for different competitions and different jurors.
Mistakes You Can Avoid
Here are some common mistakes
1. You fail to follow all of the requirements asked for on the submission form. A tip: print out the page from the website so you can follow the steps more easily.
2. Your jpeg images were the wrong pixel size. Learn how to do it properly or get help from someone who knows how. If you don't know how, google this: "how to resize jpegs" and you'll find several step-by-step solutions for different photo imaging software programs.
3. Your art was not photographed properly to begin with. By now, you must know this is the first important step! If it is 2-D art, do not include the frame or the wall. To avoid glare, make sure the artwork is evenly lit.
4. You omitted or mistakenly typed some important information on the submission form. Lesson: Proofread the entry form before you click enter or submit.
5. If a website is required, you typed your Facebook page as your website or other alternative that didn't follow the rules.
6. The written materials that you submitted had grammatical errors or were incomplete or incoherent.
7. Your art may be extraordinary but was rejected because it simply didn't fit the theme of the exhibition as well as other artists who entered.
8. You entered only one image even though you could have submitted more at the same cost. This is a mistake. It tells the juror you have one good work that fits the theme, or you are a beginner. You will be passed over in favor of an artist who submits three or more images that fit the theme.
9. You submitted different styles and/or mediums that lacked a cohesive signature style. This is a mistake. Most of the time the jurors are looking for focused, fully developed talent.
10. Your statement was not as convincing or authentic as other entrants. You didn't take time putting the words together that reflected your artistic purpose and it shows.
11. You did not label your jpegs properly with necessary details such as including your name and title of art so they could not be processed.
12. You paid the entry fee under a different name and did not inform the organizers so it was submitted as unpaid.
13. You neglected to provide the medium and/or dimensions. For example, you wrote mixed media instead of providing full details. This can be unclear especially when so much art today is new media, digital art, collage, created on different surfaces, etc. Don't expect the jurors to guess what they are looking at.
14. You entered at the last minute when mistakes most often occur. Take the time to select your images and examine every detail of the submission form. Don't do this task right before the deadline or when you are tired and hungry.
Most Important – About The Art
1. Your entry may not have been your best work.
This often happens because many artists cannot be objective about their own art work. I will visit the artist's website and ask myself, why didn't he/she choose other works that are so much better and would have won? If you are unsure of which images to enter, ask for other professional opinions of those you respect before you submit them.
2. Your entries don't stand out as being unique.
Consider this: How many landscape paintings or photographs do you think the jurors will receive? How are your entries superior and unique? What story are you telling about what you captured in your chosen subject and medium? What does your art communicate to the viewer that is different than any other artist you know?
3. You submitted an incomplete, unfinished or underdeveloped work.
It may not match the level of complexity of other entries. The jurors can see at first glance the artist does not take his/her work seriously and unwilling to invest necessary effort. Every inch is judged with scrutiny. I recommend you don't enter any new works until you've had time to let them rest and consider fixing any flaws.
4. Your art has technical issues.
Your portrait or figures have crucial, obvious mistakes in the anatomy which distract us from the otherwise beautiful piece. This recently happened to me. An artist entered an otherwise wonderful, poignant drawing of a man, but I couldn't help but see the proportions in one area were wrong which ruined the artwork for me.
5. The artwork submitted was entered previously in the same competition.
I encourage you to keep records from year to year. I have a strong visual memory. When I recognize art that I saw 2-3 years ago I have to wonder if the artist has created anything new.
My Preferences as a Curator
If you ever enter a competition that I am a part of, you should know this about me: I look for technical competence, a signature style, a developed articulate vision… Most of all, if the art captures my attention and retains my interest for more than 5 minutes and is memorable an hour later, it's an award-winner.
How does your website reflect your professional status?
When it comes down to selecting the finalists, I also visit entrants' websites to gauge how professional and dedicated they are. Immediately, the factors that can eliminate an artist include such things as: no resume or one that is out of date; inconsistent styles; poorly written biographies and artist's statements; poor website design/difficult to navigate; among other things.
HELP FELLOW ARTISTS BY SHARING THIS ARTICLE!
by