Every day I look forward to exploring the Internet and opening my email to see what new opportunities I can share with you. This week I bring new resources for creating, exhibiting and promoting your art. You'll find out about Winsor & Newton's "Masterclass" series of videos on a range of topics and Jill Conner's Open Call for a Postcard Show she is curating in New York, NY. You'll also learn about the Portrait Society of America organization and its upcoming convention. Last, but not least, I offer you a reminder you about submitting your entries to the Manhattan Arts International "New Beginnings", a two month long online exhibition.
Winsor & Newton "Masterclass" Series
Winsor & Newton is one of the world's leading manufacturers of artists' paints and brushes used by artists who demand the highest quality. It is currently offering guidance and artistic insight in its "Masterclass", a series of informative video tutorials for those seeking to improve their technique and  artistic knowledge. This free subscription-based, learning tool is packed with technical expertise.
The videos in Masterclass include "a deep exploration of colour tones, technical advice on surfaces and professional input on mediums".  Each topic is carefully deconstructed to allow artists to understand the 'why and how' of the materials they use and promises to reveal the science behind artist's materials.
How to Subscribe
Learn more about the Masterclass series and how to subscribe: http://www.winsornewton.com/na/
A Leader in Sustainability
You'll also be happy to know that Winsor & Newton cares about the environment and takes the lead in adopting best practices in the art materials industry. The company makes future-oriented choices at all levels on a journey towards the goal of sustainability. Learn more about the steps it is taking here: http://www.winsornewton.com/na/discover/about-us/sustainability
Open Call – "Points of Views" Postcard Show, NYC
Jill Conner, New York based writer, curator, and founder of Artists Studios has announced a Call For Artists for an exhibition of post cards at the Lazy Susan Gallery, 191 Henry Street, New York, NY, from November 22- 30, 2016. The entry fee: $10. Submission deadline is November 15, 2016.
Terrorism, floods, gentrification, Middle East, Asia, Europe, America, education, art, society, social practice, pipeline, energy, landscape, water, housing, election – "Points of Views" sums up the year 2016 in a series of postcards measuring 5″ x 7″. All postcards will be documented and featured online after the exhibition in a long-term online show at www.points-of-views.us.
How to Submit
Submissions must be sent with a legible self-addressed stamped envelope for return after the exhibition. If you want to sell the your postcard indicate the selling price with your entry. If it sells you will get 100% of the sales price. To learn more send an email to lazysusangallery@gmail.com
Portrait Society of America
The Portrait Society was founded in 1998 as a national non-profit organization formed to increase aesthetic and technical knowledge of the practicing portrait artist, artist's representatives, art students, the aspiring amatuer, and the general public. The purpose of the Portrait Society www.portraitsociety.org is "to foster and enhance and understanding of the practice, techniques and applications of traditional fine art portraiture and figurative works.
Annual Conference
The Portrait Society of America holds an annual Portrait Conference. The next one will occur April 20-23, 2017, in Atlanta, Georgia. Attendees enjoy workshops, demonstrations, special guest lectures, discounted art materials, a Gala Banquet, portfolio critiques, book signings, trips to local museums and an exhibit of finalist artworks from the International Portrait Competition.
Competition/Exhibition
The International Portrait Competition is open to all artists, members and non-members. The top 20 finalists will be invited to exhibit their selected artwork at the prestigious The Art of the Portrait Conference. There, finalists' work will be judged by a panel of leaders in the field of traditional fine art portrait and figurative art. More than $94,000 in cash and prizes will be awarded at the Gala Banquet including a $10,000 cash Grand Prize. Entry deadline: March 2, 2017. Visit the website for more information http://www.portraitsociety.org/internatonal
"New Beginnings" – A Two Month Long Online Exhibition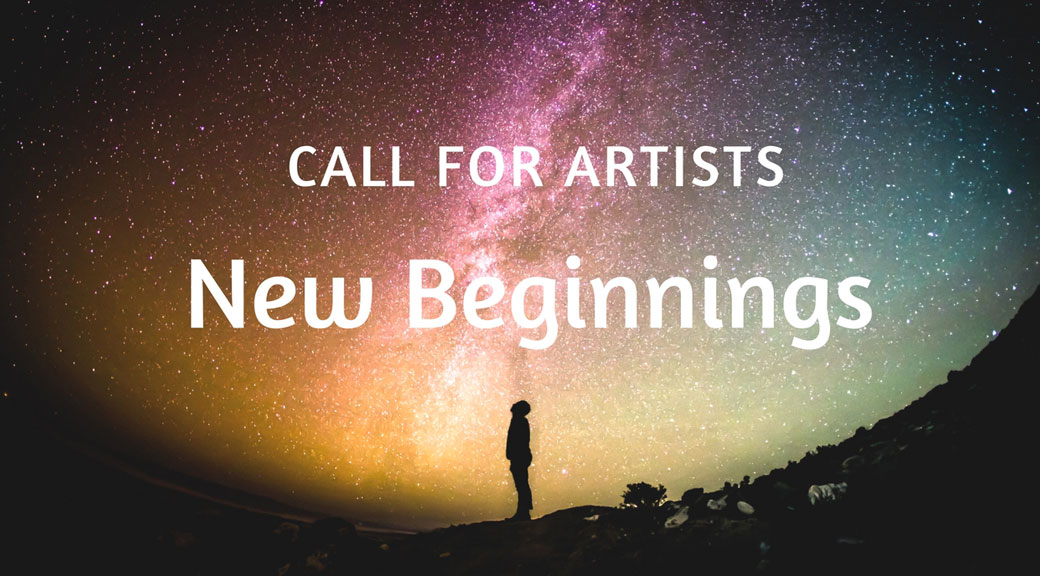 I will be curating the second annual online exhibition on this theme for Manhattan Arts International. The exhibition will begin on December 27, 2016 and run through February 27, 2017. The entry deadline is December 11. It will be widely promoted across several social media platforms, websites and blogs.
We are calling artists from around the world to submit their entries. "New Beginnings" will feature a variety of styles of 2D and 3D art that will include painting, sculpture, drawing, mixed media, photography, work on paper and digital art. (No videos.)
To learn more about "New Beginnings" and how to enter visit  http://www.manhattanarts.com/call-for-artists-new-beginnings/
PLEASE SHARE
by