When I read a letter that an artist has received from a gallery I can immediately see if it's a legitimate gallery or a "pay to play" gallery. Artists don't always recognize the warning signs as I do. As a result, I know of many artists who tell me they have lost money, self-respect, time and dignity from making the wrong choices. My warning is beware of Vanity Galleries.
I think it is important for artists to be aware of how vanity galleries operate. My first article about vanity galleries was originally published around 20 years ago in one of my newsletters, then in one of my books. My articles on the subject have since been republished and distributed to artists around the world in many magazines, websites and blogs. I have also discussed the topic in many lectures and in my private consulting practice. For 7 years I gave a 3-hour course on the topic of NYC Galleries.
In recent years I've noticed a huge increase in these types of galleries. It is a "Pay to Play" game in which most artists who participate have much to lose.
Beware: Vanity Galleries Are Costly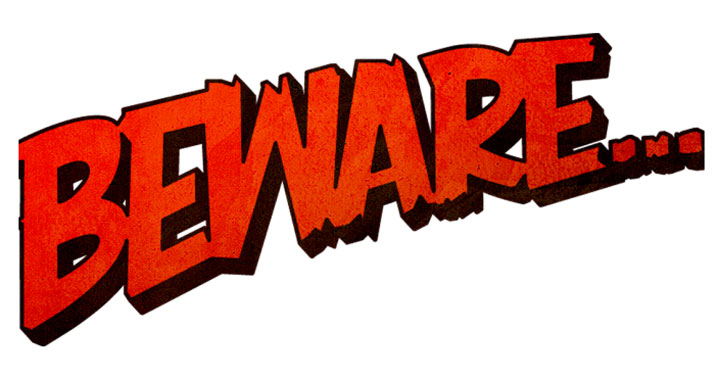 Case Scenario
An artist recently e-mailed me a copy of a contract she received from a Chelsea, New York gallery. The gallery offered her several options of gallery representation, ranging from $2,900 to $20,000. For a group exhibition and a year of representation that offered little more than showing her work on the gallery's Web site, it would cost $9,200. She was seriously considering this offer. Yes, she was eager — one might say desperate — to get her art on the map at any cost.
This woman is just one of the many artists from around the world who has been keeping vanity galleries alive and thriving. And, as evidenced by my bulging folder labeled Vanity Gallery Contracts, this practice is multiplying. Due to the unbalanced proportion of artists to galleries, this way of doing business has become profitable and is here to stay.
Before you read further I want to explain that I do not consider non-profit, artist-run galleries, also known as cooperative galleries, to be vanity galleries. The reason is: Artist-run galleries are established to serve all members equally who share the expenses and share in decision-making process. The structure, in the areas of financial and operations, are very different than vanity galleries. In the future I will write another article about artist-run galleries.
Don't Be Fooled by Promises of Instant Fame
It was in the 1980s that I first became aware of vanity galleries. New York's tremendous prestige in the art world has contributed to the longevity of this enterprise. To many people, an exhibition in the NYC represents the perception (not necessarily the reality) that an artist has arrived.
Many artists from abroad view vanity galleries as an affordable way to enter the New York gallery system, effectively enhancing their careers in their homeland.
To believe an exhibition in any gallery in a major city at any cost will garner the attention of serious curators and collectors is naive at best. Although the galleries may appear to have credibility to outsiders, vanity galleries are viewed dimly by knowledgeable art professionals.
Vanity Galleries Know How to Lure Insecure Artists
As one art critic said to me, "When I see a vanity gallery listed on an artist's resume, I know they paid to have their ego stroked." These vanity galleries prey on many artists who are insecure and afraid to be rejected. Furthermore, the uneven quality of art found in most of these galleries turns away serious collectors.
Whether these galleries cleverly label their fees "representation" or "promotion" or blatantly charge by the linear foot, there are others that simply resell services at a high markup. Or they place other costly demands on the artists.
The most intelligent artists have been fooled.
Vanity galleries know which words to use to lure artists in and are often very skilled at manipulation, building false hope, and convincing even the most intelligent artists to invest in an exhibition with them. They usually surf the Internet for leads to artists who are not represented by galleries. They send bulk email invitations to artists that appear personalized. For example, "A collector has recommended your work to us…"
Let's Do The Math
It's About The Numbers
One artist was offered a one-person exhibition with one condition – that he pay for all advertising, invitations, a catalogue, and framing – all under the control of the gallery. He realized, "The grand total comes to $28,000 and their commission is 40 percent. I would have had to sell over $40,000 worth of paintings just to break even!"
When he began to tally additional costs, such as shipping the work to and from the gallery, plus travel time and loss of pay from his day job, the stress he felt began to increase.
It is no surprise that a colleague of mine refers to the worst of the vanity galleries as "Vulture" galleries.
Can You Afford to Gamble Against Your Career?
Calculate Your Losses and Ask the Right Questions
When confronted by the temptation to exhibit in a gallery that charges exorbitant fees, you may want to ask these questions:
Can I really afford to spend this money at such a risk?
If I pay an exhibition fee, is there any incentive for the gallery to sell my work?
How does this decision fit into my overall career objectives?
Do I want to exhibit with other artists who were chosen primarily because they had the money to pay?
What false illusions do I have about galleries regarding my career?
What steps can I take to attract the interest of legitimate and respected galleries?
How else can I invest my money and time more wisely with little or no risk?
Has this gallery received any attention from leading art writers and critics?
Does the gallery in question regularly advertise "Artists Wanted" or lure artists through frequent juried competitions?
When you attend the gallery's receptions, are most attendees the guests of the exhibiting artists?
Does the gallery offer testimonials of satisfied artists and their names?
How many artists have remained with the gallery for more than four years?
Do Some Research Before You "Pay to Play"
A few artists have told me they don't regret exhibiting in vanity galleries. The final decision is yours and perhaps your experience will be among those that are positive.
My advice is, before you take the plunge:
Contact several artists who have already shown there in the past and ask them if they would recommend it and why they are no longer associated with the gallery.
Conduct a thorough search on the Internet for the name of the gallery and the individuals listed as the owners/directors/associates of the venue. What do you find?
Calculate all costs and risks, including those to your reputation.
If you want to proceed anyway, consider negotiating with them. Ask them to decrease or eliminate the fee and work on commission only. You have leverage if you have a proven track record of sales, credentials, and/or an impressive mailing list or press contacts. I know artists who have succeeded in getting the gallery to lower the fee.
A List of Vanity Galleries and Vanity Art Book Publishers
In addition to vanity galleries there are also vanity art book publishers, which we are aware of thanks to Alan Bamberger, a highly respected authority in the art world. He is an art consultant, advisor, author, and independent appraiser specializing in research, appraisal, and all business and market aspects of original works of art, artist manuscript materials, art-related documents, and art reference books. Bamberger has provided a wonderful resource for artists on his website – a partial list of publications, venues and other circumstances that charge fees to expose your art. You will find it on http://www.artbusiness.com/artist-pay-to-play-list.html
You Do Have Alternatives to Vanity Galleries
Paying High Fees is Not Your Only Option
There are a myriad alternatives that will enhance your career. You may consider exhibiting your art in alternative spaces that are non-profit venues that do not charge artists fees to show their art. Also, search for fund-raising art events, arts organizations, and no-fee or low-fee juried competitions. Professional Artist magazine and AOM are both wonderful resources to locate such opportunities.
Approach Legitimate Galleries
Your work may qualify for a legitimate, reputable gallery. There is no one-size-fits-all, and no two galleries are alike. Each gallery has its own focus and criteria, so find out what that is. Match your styles, mediums, market niche and unique strengths with the right galleries.
Visit the gallery's website to learn about their requirements and aesthetic direction to make sure your art fits their criteria. In general, the highest level galleries choose artists who have a strong and cohesive body of work, previous exhibitions in respected venues, a track record of sales, press reviews and awards. Since they invest their own money, time and effort to sell your art they expect the artists to have the best art and credentials to match.
When you have these credentials approach galleries with strong presentation materials and a professional website that reflects your art in the best way possible. Be ready with the confidence that your work has value — both artistically and financially.
Many respected galleries rely on their colleagues, art collectors and the artists they already represent to recommend new artists to them. So, it is wise to build a strong career based on direct sales as well as professional relationships.
Art Dealers Association
In the U.S. the most reputable galleries are members of the Art Dealers Association of America. For a dealer to qualify, he or she must have an established reputation for honesty, integrity and professionalism among his or her peers. This association has strict ethical requirements. You won't find a vanity gallery in this group. If you live outside the U.S. there is probably a similar association.
Need help developing your art career with and without galleries? Check out my services.
SHARE THIS ARTICLE WITH FELLOW ARTISTS!
You'll be doing them a favor and they will appreciate it.
by