Many artists sell their art and get commissions through art consultants and project managers that specialize in the Healthcare Art Market. Why not you? It's a wonderful opportunity to expand your sales and reputation. Imagine the satisfaction of having your art reach the Healthcare Art Market and  increase the well-being of others.
It is widely known that art with specific qualities has a healing effect on viewers. The number of health and wellness resources seeking art has been growing in numbers and are continuously adding artwork to their spaces.
Hospitals everywhere are realizing the restorative benefits that art brings to patients. Articles in medical journals such as JAMA have researched the correlation between using art and how that effects persons' blood pressure, health status and length of hospital stay.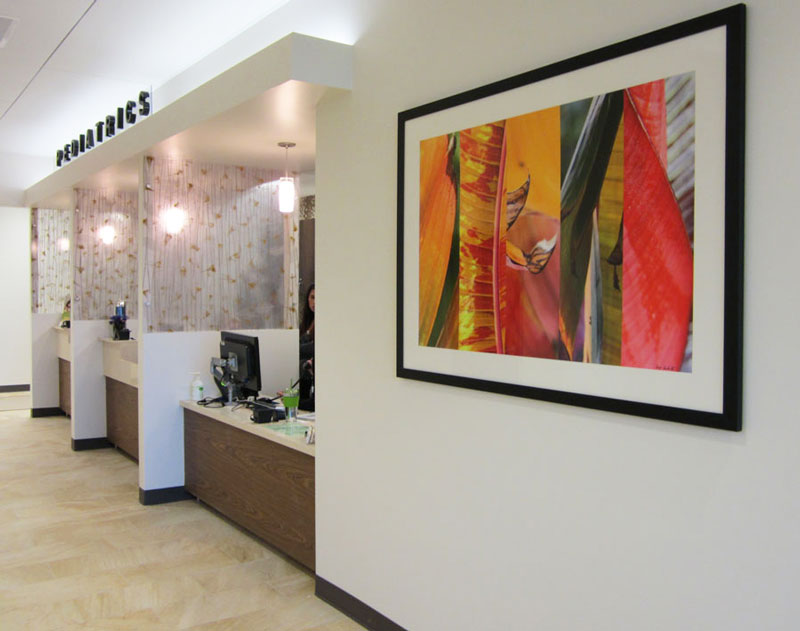 Barbara Markoff, leading art consultant in the healthcare industry and owner of Artrageous! in San Diego, CA states, "The healthcare sector remains a steady and buoyant market due to population growth, population aging, and the need to update older facilities with new technology. Increasingly, medical facilities including hospitals, clinics, senior living residences, and dental and medical offices have recognized the importance of providing healing and aesthetically pleasing environments."
For these reasons I have created the Sell Your ART in the Healthcare Art Market e-Guide.
What You'll Find in This e-Guide
After months of extensive research I'm delighted to announce I am now offering Sell Your ART in the Healthcare Art Market", a comprehensive PDF document with detailed information on such topics as:
The Benefits of Art in Healthcare
Types of Healthcare Venues Seeking Art
What Kind of Art is Suitable for The Healthcare Market – Detailed Criteria
What is Evidence-Based Design (EBD) and who was behind it?
What is LEED and why is it important for you to know about it?
How to Submit Your Art for Healthcare
About Selected Art Consultants That Supply Art for The Healthcare Industry & Their Artist Selection Process
Where To Find Art Consultants Seeking Art
About Art & Healthcare Non-Profit Organizations That Use Art and Artists
About Selected Artists who Sell their Art in this Industry
Resources
Much More!
The current cost for this non-refundable e-Guide is only $18. You pay using PayPal and download the PDF document in minutes from this website. You don't need a PayPal account to pay using the PayPal website. You can pay using any major credit or debit card.
by