In a recent consultation with award-winning artist Denisa Prochazka, www.denisaprochazka.com, I persuaded her to start sending e-mail newsletters. Then, she got inspired by  Susan McLaughlin's awesome e-mail newsletter posted last week.
She decided to write her first e-mail newsletter and it's excellent. With her permission I am delighted to share it with you. See how easy she makes it look to promote yourself? Her exuberant and friendly personality shines through – pure and direct. Notice that she displays beautiful images. She also ends with a "call for action" to get the reader to visit her website and consider buying a piece or commissioning her to create one.
I hope she inspires you to also get started!
Please note, Denisa used the e-mail marketing service Mad Mimi. The font size and style of the sample below are not exactly the same as Denisa's actual e-mail newsletter, but close enough so you'll get the idea.

Hello, Friends!
I'm so excited to share my very first e-letter with you!
It's been an equally exciting year filled with art, inspiration and creativity.
I couldn't tell you how happy I am to be a female artist in our time. I am truly thankful to those of you who care to follow me and support me in all my artistic endeavors!!!
This year, I am thrilled to have won an Award of Excellence and the Featured Artist Special Recognition Award in the Manhattan Arts International "HERStory 2017" juried competition. My sculpture titled "Warrior's Heart Wish" was selected from more than 1,000 images in this all female artist competition. Please read the beautiful article written by director Renée Phillips of Manhattan Arts International. https://manhattanarts.com/denisa-prochazka/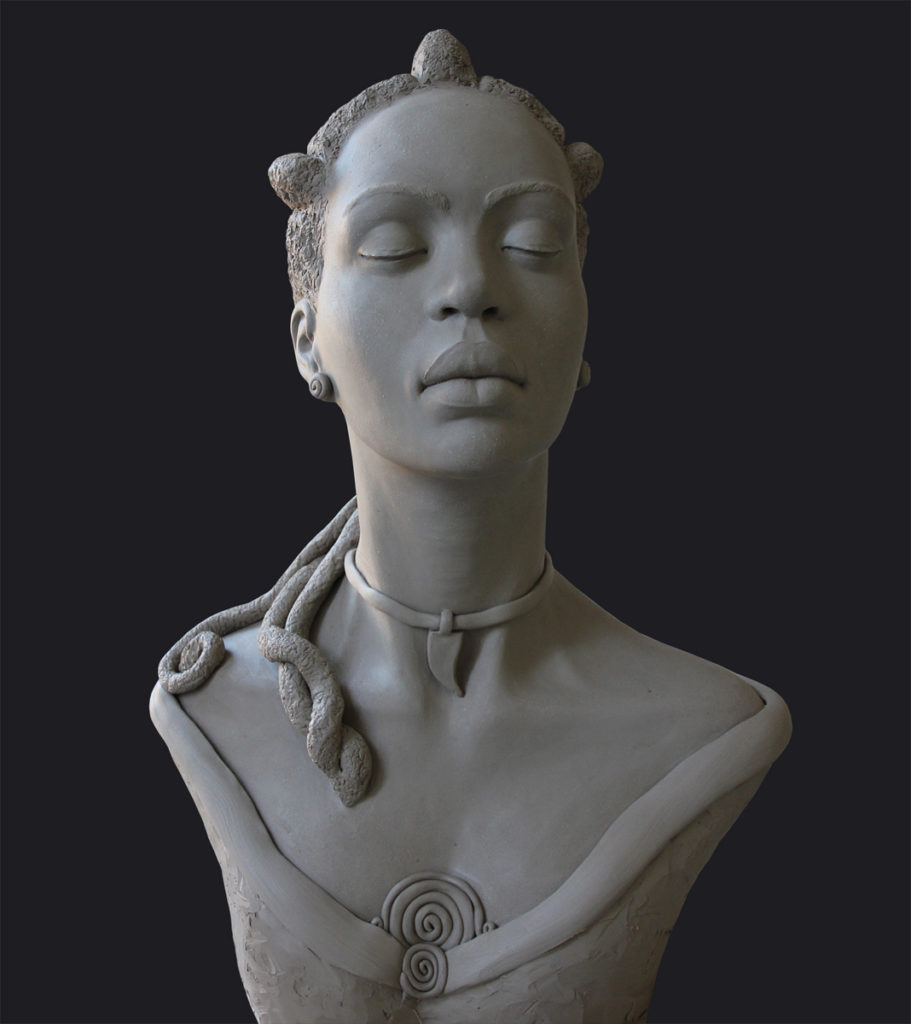 "Warrior's Heart Wish"
I have also been very pleased to show this artwork "Warrior's Heart Wish" among other sculptures at the Artifact Gallery in Manhattan, New York in June, 2017.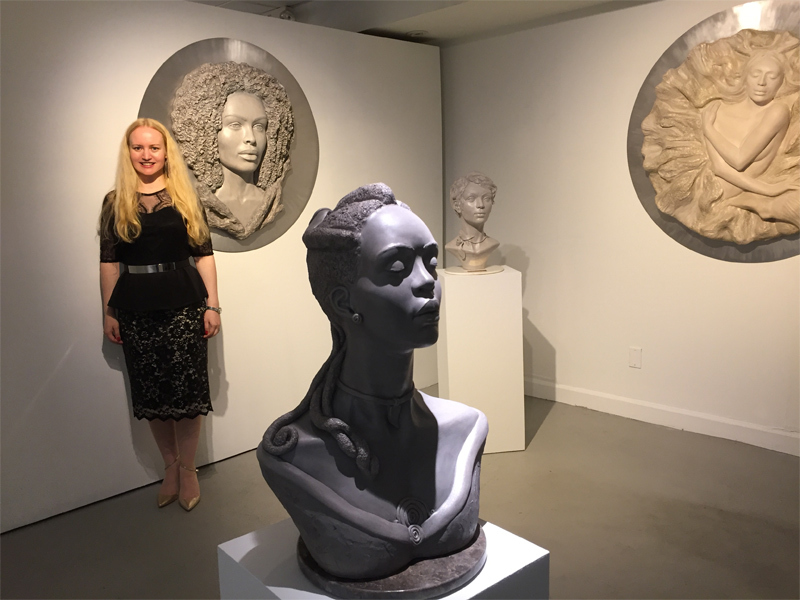 I will be creating new series of work throughout the year and will be sharing my latest art on my website as well as on my Facebook and LinkedIn profile page.
Please feel free to visit my website, I love creating custom sculpture and commission work. I am here for all your sculpting needs!!!
http://www.denisaprochazka.com
Thank you and best wishes to you all.
Kind regards,

Denisa
*******************************************************
PLEASE SHARE AND COMMENT!
by