Created to Help Advance The Status of Women Artists
I hope you find this 110+ page e-Book to be a treasure trove of knowledge, opportunities, discoveries and inspiration.  It is a comprehensive compilation of diverse and important events, facts and resources created to inform and motivate you on this subject and help you connect with organizations, galleries, funding resources and more. The goal is to help advance the status of women artists, individually and as a global movement. Note: This e-Book was updated on August 13, 2017.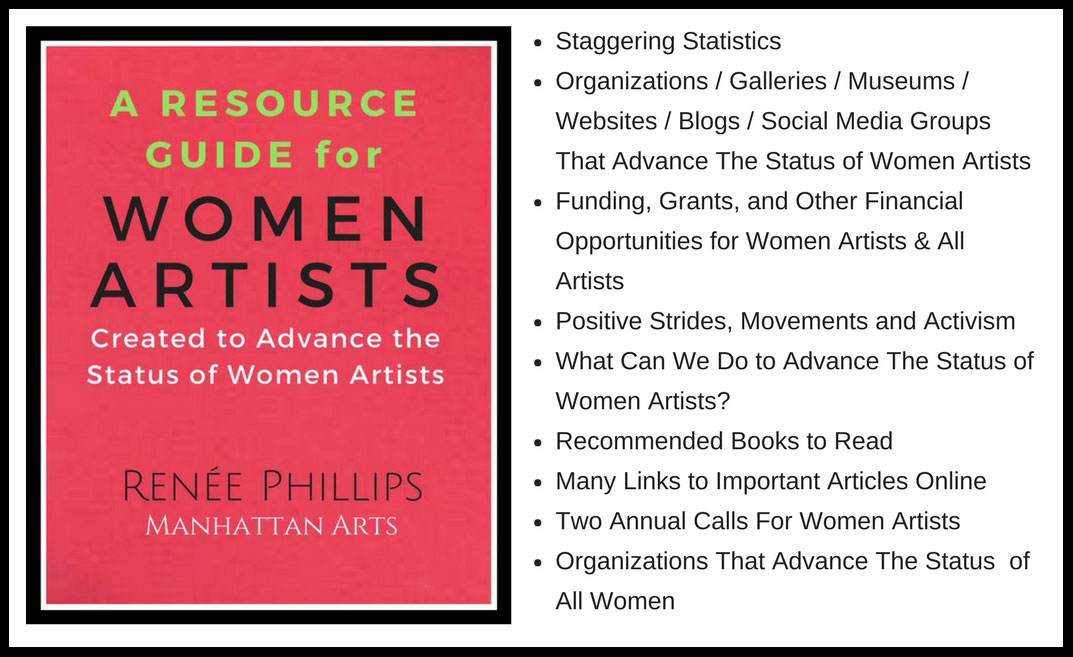 Special Dedication – To My Niece Selene Brown
This e-Book is dedicated to my niece Selene Brown, an intelligent, creative, talented and beautiful girl.  I hope that before she reaches adulthood there will be equality for all women around the world.
Comments About A Resource Guide For Women Artists
"I just finished reading your incredibly thorough and rich A Resource Guide for Women Artists. What a wonderful guide! It must have taken you quite a long time to pull all that together. I like how you meshed the history of feminism with contemporary resources. Well done!" ~ Nancy Reyner, artist and author
"It is a well organized and useful resource for all women artists." ~ Judith Fritchman, artist
"Love the book! Very informative" ~ Jill Pankey, artist
"You are amazing! Just in scrolling through this resource guide I am astonished at how much you are able to get accomplished. Well done!" ~ Carolyn Edlund, Artsy Shark
Purchase this e-Book Now using safe and quick PayPal
This 100+ page e-Book costs $16 U.S. You don't need a PayPal account to pay using PayPal. You can pay using any major credit or debit card. Please note: Since this is a digital file all sales are final. Thank you!
Link to Download Your e-Book: After you pay for the e-book, you will receive two separate confirmation emails with a link to download the PDF file. Please add info@manhattanarts.com and renee@manhattanarts.com to your email address book to avoid having these important emails go to your spam folder.
Any Questions about Your Order?
Send me an email to renee@manhattanarts.com