Welcome to my E-Book Shop with powerful art marketing e-Books for Artists.
How to Write Your Artist's Biography $18
How to Write Your Artist's Statement $18
How to Create Successful Art Events $15
Sell Your ART in the Healthcare Art Market $18
A Resource Guide for Women Artists $16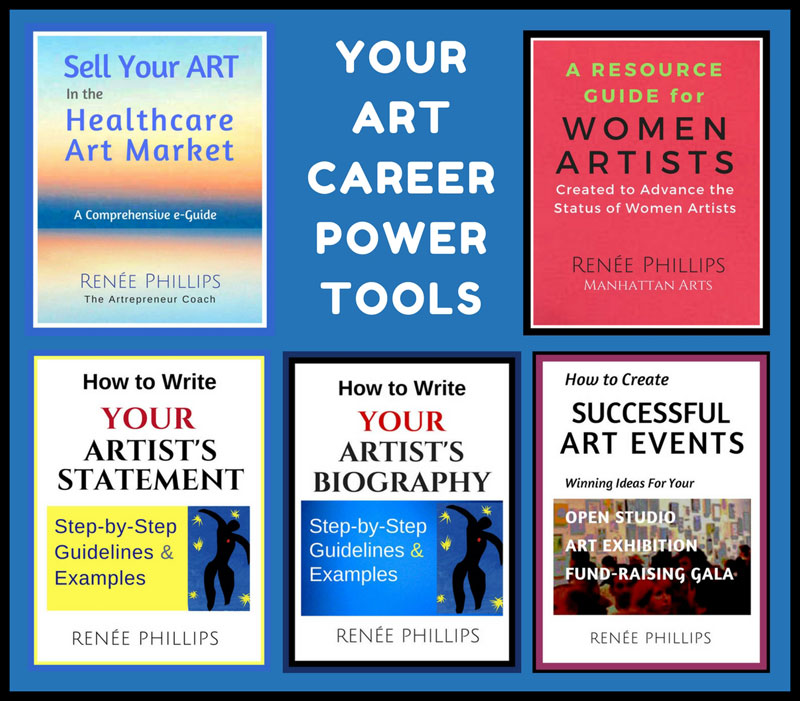 These e-Books come with step-by-step guidance. They are  written in a clear and easy language and take the intimidation out of the business of being an artist.
The e-Books are packed with information. They are based on my many years of professional experience as a curator, art event organizer, art business workshop instructor, artist career coach and arts writer and author, in addition to my background as a magazine publisher and public relations person in the arts.
The publications are easy to download as PDF documents, so you can save them on your computer for future reference.
My e-Books for Artists
It's only $18.  Learn more about it.
"Renee, I really appreciated learning from your e-books. What a tremendous help. You are an excellent writer, all the literature is written with such an ease of interpretation and I love all the examples." ~ Denisa Prochazka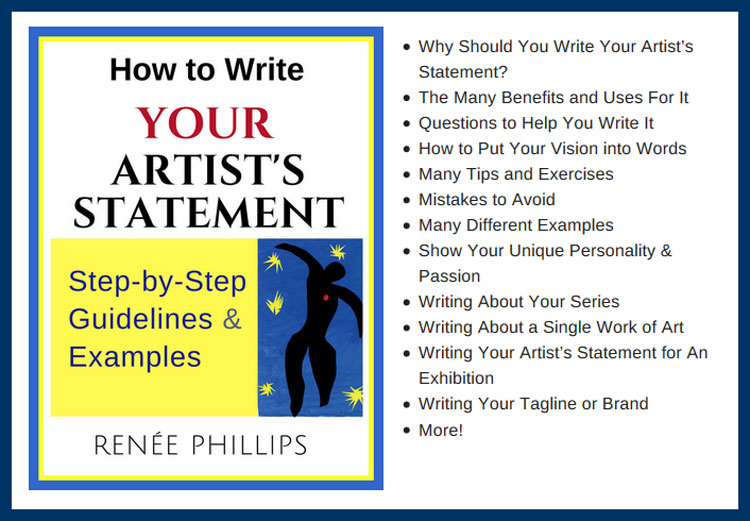 "I appreciate the step-by-step guidance in your e-Book. It helped me write my new Artist's Biography. Even my gallery was impressed by how well written it was.  If only I had discovered your resources sooner!" ~ Jay R.
It's only $18. Learn more about it
"What a treasure! This e-book is a wealth of information. Renée has done all the research, saving me endless amounts of time searching for art professionals and organizations in the healthcare industry to submit my work to." ~ Ann Cheeks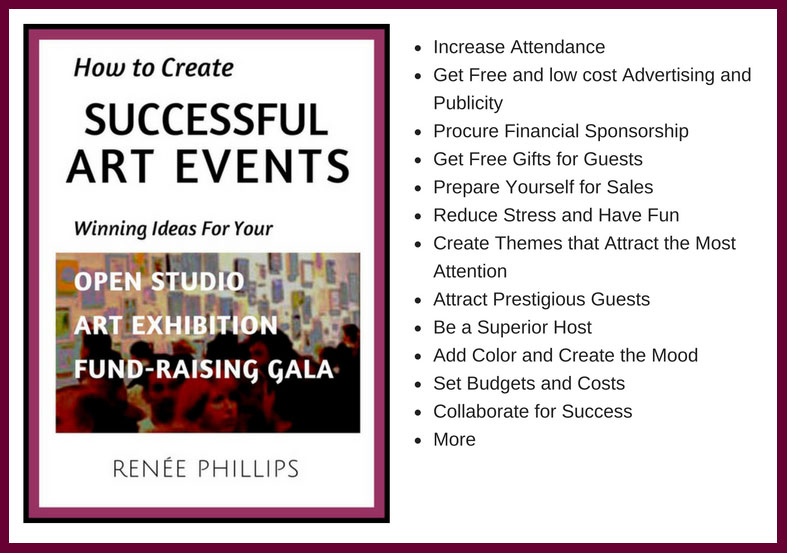 It's only $15. Learn more about it
"I followed your advice and had more than 200 people attend my Open Studio." ~ Meg Black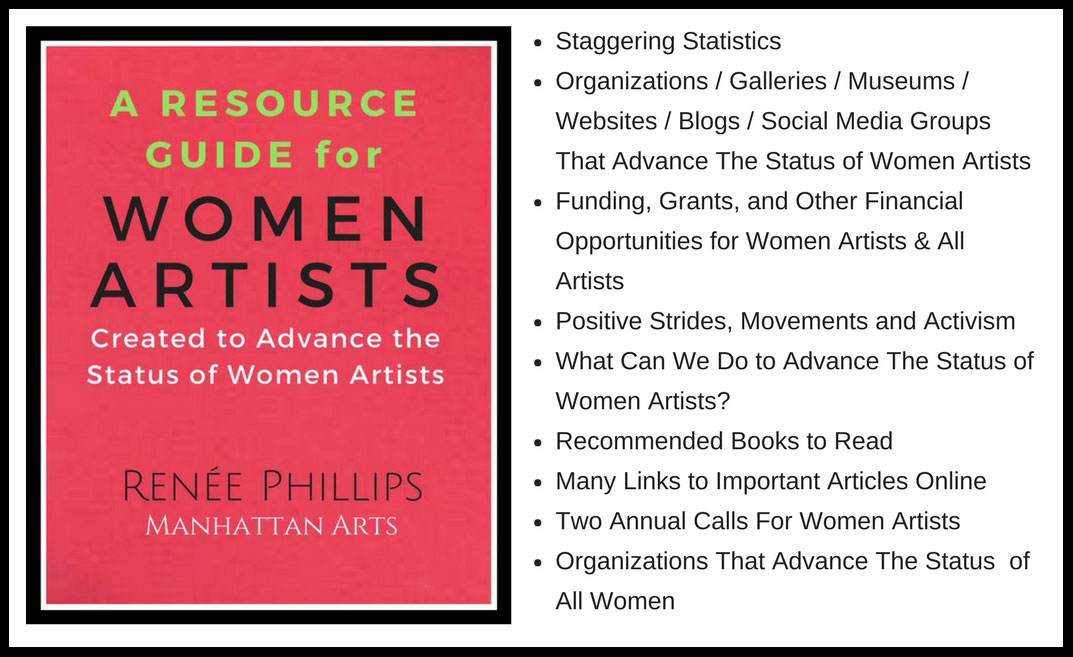 It's only $16. Learn more about it.
"What a wonderful guide! It must have taken you quite a long time to pull all that together. I like how you meshed the history of feminism with contemporary resources. Well done!" ~ Nancy Reyner, artist and author
---