It's been a while since I did a post about exhibition opportunities for artists.  So, here are some of my top choices for getting your art in front of new audiences in either brick and mortar galleries or online venues. I personally recommend these opportunities. As always, choose those that are best for you and submit your best works! And, you may want to check back since I will probably add opportunities to this post as I discover them.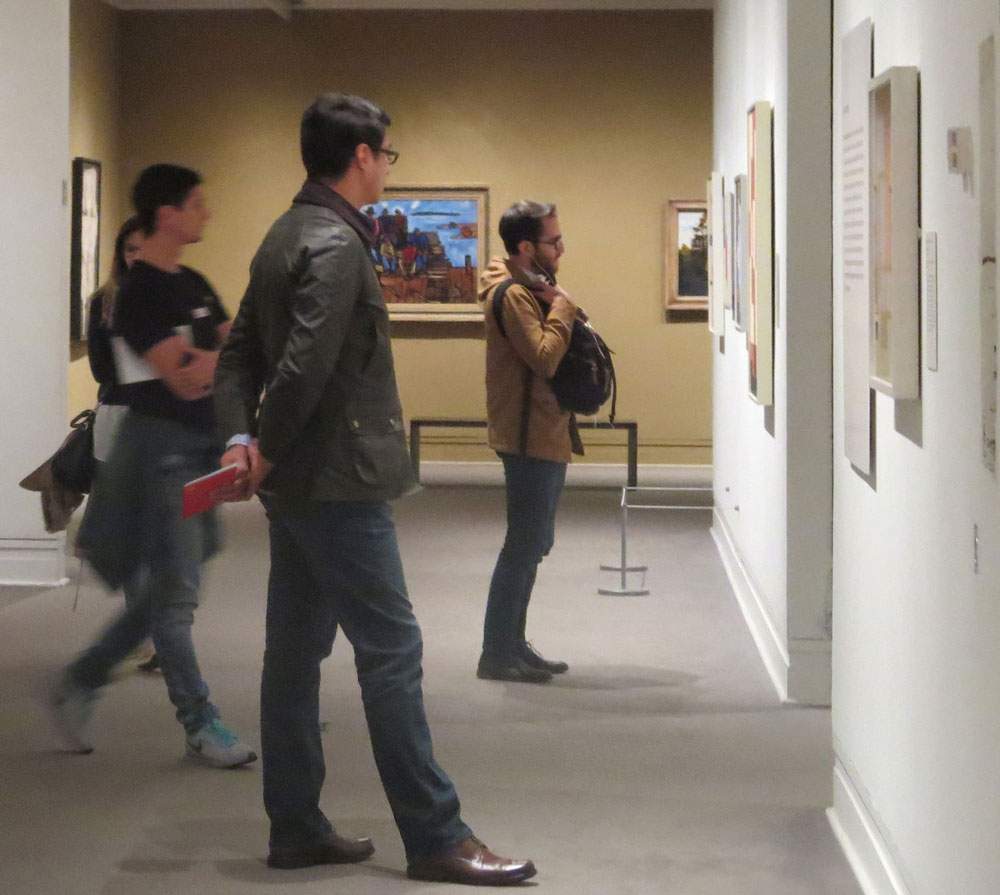 New York Gallery
Viridian Artists, a gallery in New York, NY, will present its 28th Annual International Juried Exhibition, June 27 to July 15, 2017.  The juror will be Susan Thompson, Assistant Curator at the Guggenheim Museum. She is an organizing curator for the Young Collectors Council, which acquires the work of emerging artists for the permanent collection. I was told by Vernita Nemec, the gallery director, that Thompson will be seeing all entries, which is an important point to make since a lot of competitions eliminate entries in a pre-selection process before showing the jurors the final selections.
Viridian is offering cash prizes, a powerpoint presentation, and the group exhibition in its gallery located in the Chelsea area of New York. Entry Deadline: Friday April 7, 2017. Early entries (ends March 11, 11:59pm) = $35/ 3 works, $5 each additional work. March 12- April 9 = $45/ 3 works, $5 each additional work. For guidelines and how to enter visit viridianartists.com/juried-show
Online Gallery Membership & Promotion
The Healing Power of ART & ARTISTS online gallery is accepting New Members. This initiative of Manhattan Arts International stresses a quality over quantity type of membership. If accepted, members receive a page on the website and extensive social media promotion. If you believe, as this entity does, that art is a catalyst for healing the artist or the viewer and has the power to create positive change, this art community is a good fit for you. The Healing Power of ART & ARTISTS invites all artists from around the world working in all styles and mediums. For membership benefits and how to apply visit www.healing-power-of-art.org
Call for Women Artists
Manhattan Arts International is now accepting entries for "HERStory", an online exhibition that will feature more than 50 women artists from around the world, Exhibition: April 27 – June 27, 2017. The purpose of this exhibition is to provide a venue for outstanding yet under-recognized women artists.
I will serve as the overall curator and will be accompanied by a committee of jurors who will receive Special Recognition Awards. All styles — from realism to abstraction — and all subjects of 2D and 3D mediums including painting, drawing, sculpture, works on paper, mixed media, photography, digital art, fiber, assemblages, installation art, and one-of-a-kind, handmade functional art pieces, including ceramics. Entry deadline: April 16, 2017. All entrants will receive a free e-Book.  For more information please visit www.manhattanarts.com/herstory-exhibition-2017
The Artist's Magazine
The Artist's Magazine's Annual Art Competition is seeking entries to feature on the pages of The Artist's Magazine. More than $24,000 in prizes will be given and winners will appear in its January issue. They are offering artists several different art categories with respective jurors, such as Portrait/Figure, Landscape, Abstract, etc. Deadline is April 3, 2017. For more information and to submit your entries online visit the Artist Network website.
Featured Artist on Artsy Shark
Get ready! The next opportunity to apply to become a Featured Artist on the Artsy Shark website will begin March 15, 2017. If selected as a Featured Artist, Carolyn Edlund, founder, will display your art and your description of your inspiration, technique, goals and accomplishments. This is a wonderful opportunity to share your story and portfolio and get widespread publicity on this very popular website that promotes artists extensively across several social media networks.
To receive email notification of the next Call for Artists, simply sign up on the site to be a subscriber. Visit the Artsy Shark website for more information: www.artsyshark.com
Photography Exhibition
For more than 50 years, Duggal Visual Solutions, Inc. has served as a trusted advisor and partner in helping the world's leading image-makers communicate visually with their audiences and customers. Located in New York, NY, it is a major supplier of printing, digital imaging, multimedia, wide format graphics and graphic display services. Duggal's 2017 "Capture the Moment Contest", is asking for a photo of one captured moment. They state, "Your image provides a unique record of one moment of inspiration. The story it tells may be abstract, concrete, internal or external – it's up to you. Capture the moment." Winning images with photo credits will be published on www.duggal.com/connect
No entry fee. Entries will be judged on the basis of creativity, originality, photographic quality, composition and overall impact. Submission deadline: April 17, 2017. Visit this page for more information: duggal.com/call-entries-duggals-2017-capture-moment-photo-contest
PLEASE SHARE!
by