Throughout my career, I've had many frustrations that drained my energy and optimism. Thank goodness I eventually learned about transforming my grievances into art projects. Whenever I encounter a challenge or inequality in the art world I embark on a mission. When I was an art student lamenting about few exhibition opportunities, I launched an arts organization to show my art with fellow artists. When I noticed art publications neglecting emerging artists I began an art magazine to bring them exposure. When the Internet came along, I created an online gallery to promote under-recognized artists at Manhattan Arts International www.manhattanarts.com.
Women Artists and Inequality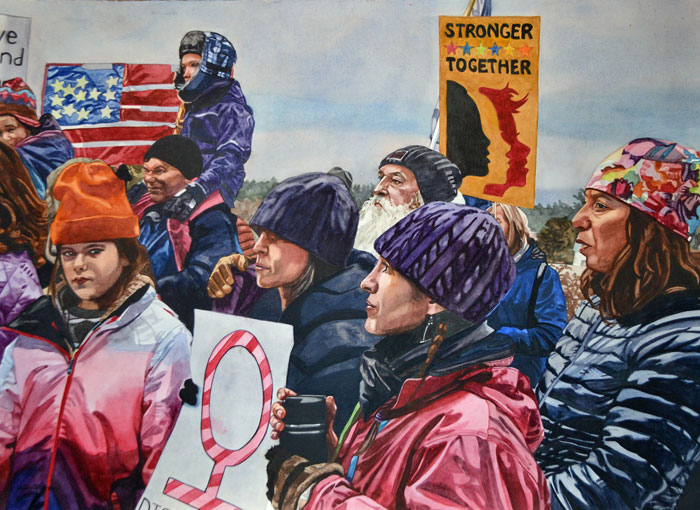 Many years ago I became enraged that many superior women artists were being ignored by the mainstream galleries and museums so I stated curating "HERStory" online exhibitions.  Through these exhibitions, several hundred women artists have reported that this type of exhibition impacted their careers in many different ways. I have also written many articles about women artists and women art organizations and discovered many resources available for women artists.
So, while working on the "HERStory 2017" exhibition I decided to compile all of the information and opportunities for women artists into a directory. As with all of my books that start from a desire to fill a void, I compiled "A Resource Guide For Women Artists".
About "A Resource Guide For Women Artists"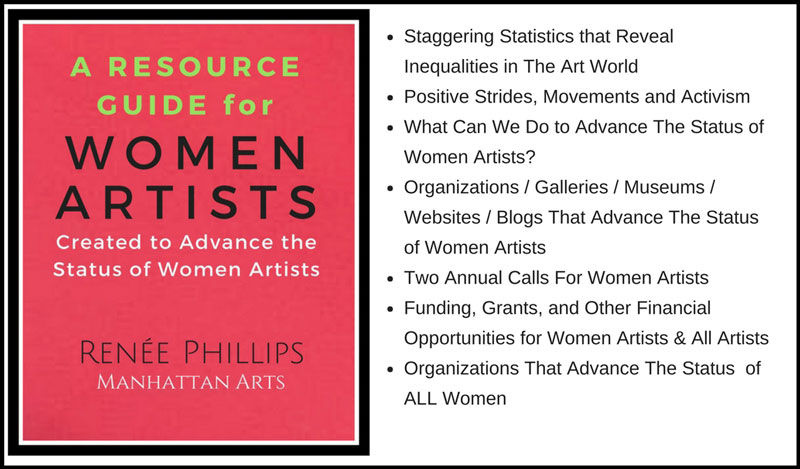 This comprehensive 100+ page directory offers women artists links to many resources that help to advance the status of women artists.  But, most of all, it is a tribute to all women artists who suffer from inequality.
This e-Book is dedicated to my niece Selene Brown, an intelligent, creative, talented and beautiful girl who has the potential to attain her highest aspirations. She makes me prouder every day to be her aunt. I hope that before she reaches adulthood there will be equality for all women around the world.
PLEASE SHARE
by