In the professional art world the bulk of your correspondence activities are conducted by email. It is an efficient way to conduct business. I receive hundreds of e-mails daily from artists and other professionals, and I enjoy interacting with creative individuals worldwide. However, as difficult as it may be to believe, I receive emails every day that contain easily avoidable mistakes. In this article "Email Tips For Art Professionals" I share recommended steps to follow and mistakes to avoid.
I'm sure you're not making any of these mistakes so please share this article with other artists who may be making them.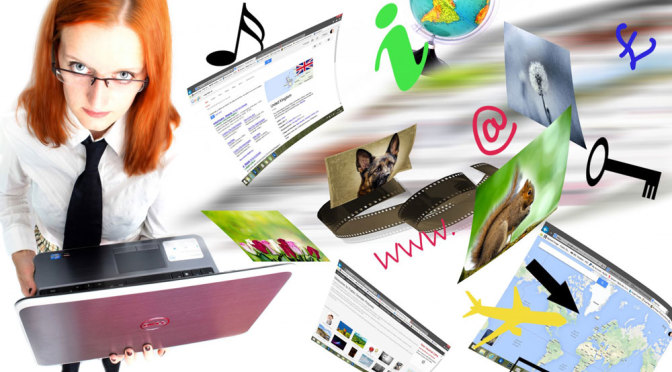 Set up a professional email address.
Your email address reflects a lot about you. For instance, renee@manhattanarts.com is more professional than cutey@hotmail.com. Refrain from using your spouse's email address, or your joint email address, for your professional purposes. Simply stated, to avoid confusion, use the same name in your email address as you do in your signature.
Fill out the "subject" heading.
Most people judge whether they'll open the email according to the subject. Think of it as an important headline in a story. Make sure it accurately describes the topic. Avoid spam types of headings and foreign words. I prefer to see the sender's name or business name in the subject.
Write to the right person.
Obtain the correct recipient's name / contact person at the place of business. Spell the name correctly. Unless you personally know the recipient by his or her first name, or they have stated on their website to refer to them by their first name, use "Dear Renée Phillips" or "Dear Ms. Phillips".
Identify yourself.
Introduce yourself by name and occupation, and write a brief description in the first sentence. If you met the recipient recently, say something to remind them: "I enjoyed meeting you at the Whitney Museum reception last Thursday. As you requested, I am writing to…"
Follow basic proper  writing rules.
As you would in any form of correspondence proofread, use spellcheck and proper grammar. Skip lines between paragraphs.  Avoid shortcuts such as 2 day and 4 u and abbreviated words. Reserve them for your Twitter posts.
Make it readable.
Avoid difficult-to-read fonts, small typefaces, animated art and distracting background colors and textures. Avoid writing the text in all lower-case letters or all CAPS. In cyberspace, CAPITAL letters is equated with shouting.
Be clear and concise.
Place yourself in the position of the recipient and respect their time. State your purpose clearly: "I am writing to you to inquire about your artist selection process." Avoid writing lengthy e-mails that go into many different details.  Get to the point in one or two simple paragraphs.
Write in a positive professional tone.
When writing a professional email avoid writing sharing personal information or your problems. If you are asking for advice or information, respect the recipient's professional boundaries. Don't write it if you're in an angry or depressed mood. Avoid asking the recipient questions that could be easily obtained by visiting their website.
Avoid sending spam.
If you are writing an important email, don't send the same email to several people. If it is a general email notice going out to groups of people, hide the other email addresses by using BCC (blind copies). Better yet, use a professional e-mail program like Constant Contact, Mailchimp or Icontact.
Observe the best timing rules.
Marketing experts advise against sending business emails on Friday or over the weekend and your email will be lost in Monday's pile. In most instances, the best days are Tuesday, Wednesday, and Thursday.
Respond to emails in a timely fashion.
If you cannot respond within 48 hours, set up an auto-response email, with a message such as, "Thank you for your email. I'm sorry, I'll be away from my desk until Monday, January 12. I will respond at that time."
Don't send attachments.
Unless they're requested don't attach documents or jpegs. In general, attachments take up needless space, are usually ignored, take time to download, and can be considered invasive. If you want to share your artwork, a brief description and a link to your website is much preferred. Indicate you will send jpegs if they would like to receive them.
Provide direct links.
If you want the recipient to view a specific page provide a direct hyperlink to that page. Never send them to a large website platform and then suggest that they search for your name. I've received emails that contain those instructions and I find it shocking and rude.
Close properly.
Thank the recipient for their time and attention to reading your email and considering your request. Provide your contact information following "Sincerely" or "Best regards". Include your first and last name, email address and website. In your email program you can set it up to automatically appear at the end of all of your outgoing emails. You may also want to provide optional links to your social media pages, mailing address and telephone.
I hope you found this article helpful and that you've either learned something new or are now convinced that you've been taking the right steps all along.
PLEASE SHARE
by