As an art career coach I encourage artists to follow their creative passion and pursue their quest for knowledge and I'm a firm believer in the art of self-education. Today, the information age offers a ton of online resources to learn art techniques, view lectures, even learn how to build a website, and more. Through self-education you can acquire creative and career skills, strategies, and increased career satisfaction. In this article I offer suggestions and resources for increasing your knowledge of art and the business of art without having to leave the comfort of your home.
How Self-Education Propelled My Career to a New Level
Several years ago I learned when you have a desire to learn how to do something there is a way to learn it. The most valuable lessons I've learned have taken place outside a classroom.
In the beginning of my art career I was offered an opportunity to be an arts writer for leading NYC publications. I had never written art reviews; but I had a strong desire to view art, promote artists, and reach a huge audience of art enthusiasts. So, I accepted the offer.
I purchased copies of every art magazine, studied the art vernacular, observed the art critics' writing skills, and put these studies into practice. My own writing style emerged and I became a professional arts writer. That experience gave me the confidence to start the magazine Manhattan Arts International which I published for 17 years before launching www.manhattanarts.com.
Now that the Information Age is here I take advantage of the advantages to be found on the Internet to increase my self-education.
Take Your Passion for Learning to
YouTube, iTunes, TEDtalks and More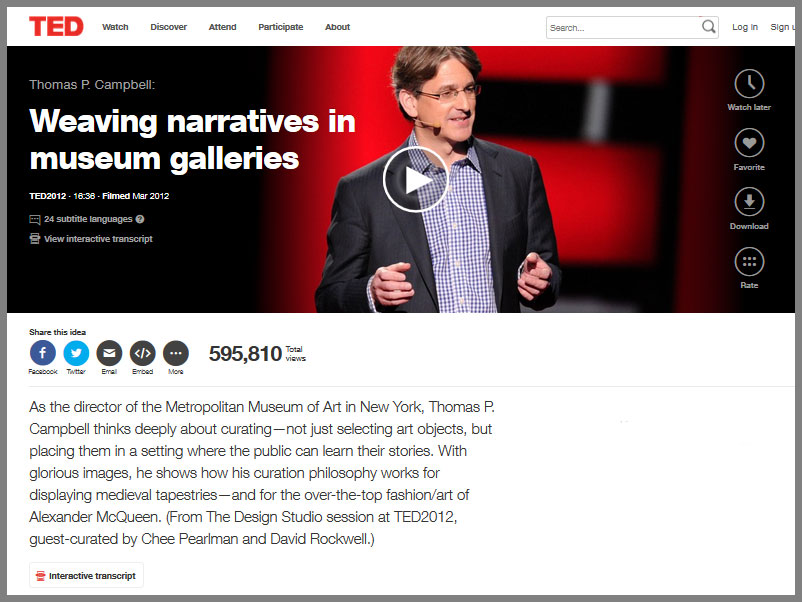 Now that we live in The Information Age self-education is much more enjoyable, easier and faster than ever. Thanks to YouTube, iTunes, TEDtalks and a plethora of podcasts, e-Books, and audio courses you can connect to outstanding mentors who share their expertise. The resources are endless, from short "how to" videos to in-depth interviews, lectures and demonstrations on all topics.
On YouTube I learned how to set up a WordPress website in one hour and have added plug-ins to my three websites. You can too! Visit the YouTube video series at https://www.youtube.com/user/wpbeginner.
The Great Courses Plus is an online program that claims to offer "Everything About Anything". Stream unlimited courses on topics from science, history, philosophy, photography, cooking, literature and more. Explore a world of knowledge, and try it for FREE! Click here to get their FREE trial offer and learn more about them. Feast your eyes on over 8,000 engaging video lectures. New subjects, new lectures, and new professors are added every month. Plans start as low as $14.99 a month.
Get Access to Museum Tours and Interviews
In NYC I have the privilege of attending museum press openings and tours led by leading curators. You can do the next best thing! You don't have to leave the privacy of your home to take behind-the-scenes art tours and watch interviews with major artists.
For example, iTunes offers a plethora of free videos waiting to be downloaded. MoMA offers more than 190 topics to choose from at https://itunes.apple.com/us/podcast/moma-talks-conversations/id154098266?mt=2.
There are also dozens of art-related TEDtalk videos at your disposal at https://www.ted.com/topics/art. You'll meet fascinating speakers in the world of art.
Many online tutorials are available to enhance your art techniques, from beginning to advanced lessons in a variety of styles and mediums. For instance, Golden Paints has its own YouTube channel at https://www.youtube.com/user/GoldenPaints. Many artists have their own channels and share their methods.
Free Online Marketing Courses
Hootsuite is a major social media hub that provides many different resources to help you manage your social media activities and performance.
Google's Online Marketing Challenge offers a wealth of digital content that will help with everything from video to search engine marketing and AdWords.
Moz, an online marketing resource center, has a lot of data and SEO guidance
An Alternative to Traditional Classrooms
My intention is not to negate the value of taking live courses, workshops and lectures. I'm not advocating that you drop out of art school or college. I know the irreplaceable value of taking in-depth courses having taught many art business courses myself when I served on the adjunct faculty of Marymount Manhattan College and as a visiting lecturer at several universities.
Acquire self-education on your own time. You don't have to wait until a semester begins or the finances are available to attend school. You can download, pause, repeat and revisit online productions many times. You can subscribe to your favorite instructor's blogs, websites and YouTube channels. Online learning offers additional bonuses — there are no deadlines to meet and exams to take!
Many of the most valuable lessons you've learned may have resulted from your own initiatives, outside of the four walls of an educational institution. Through self-education via technology, you can continuously grow as a creative, self-empowered and thriving artist.
So, go ahead and explore the vast sea of knowledge waiting to be devoured.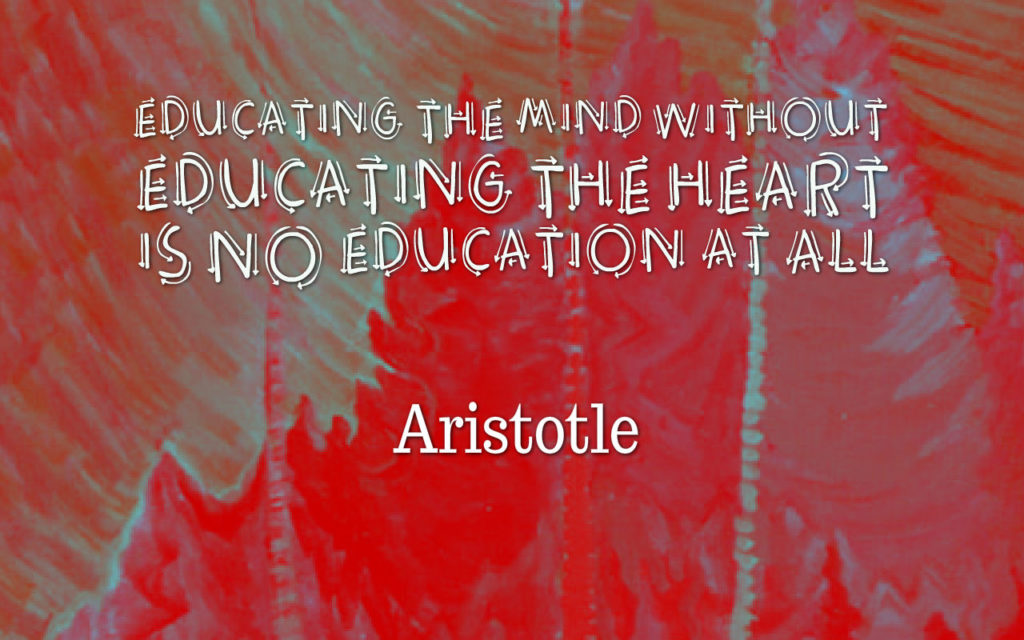 I encourage you to satisfy your yearning to take your art to a new level with the wealth of information we have at our disposal. However, as Aristotle reminds us "Educating the mind without educating the heart is no education at all."
A similar article appeared in Professional Artist magazine, summer 2016 issue.
IF YOU LIKE THIS ARTICLE WHY NOT SHARE IT?
by