Every week at least one artist will ask me how and where they can find fine art agents. It is an important topic for most artists I know and rightly so. After all, having fine art agents who will sell your art work for you is like discovering manna from heaven.
The truth is; however, there are many misconceptions about fine art agents. In this article I strive to dispel some of the myths that many artists believe about fine art agents. I also offer advice to help you as an artist know where to find fine art agents, what their criteria may be, and the many options you have.
The Definition of Fine Art Agents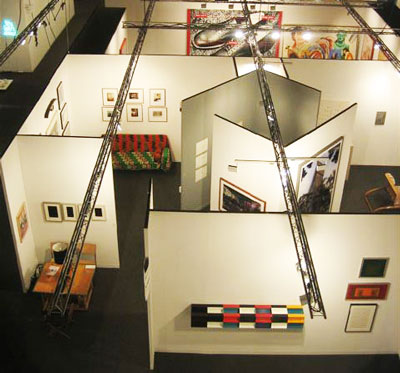 Also known as fine art representatives, the definition of fine art agents relates to those individuals who are in positions and have the authority to act on behalf of artists.
As we know it in the world of fine art (similar to the world of commercial art) fine art agents function by attempting to sell the works of artists. They may also pursue other income generating opportunities on behalf of the artist, such as lecturing, teaching, licensing and publishing.
How Fine Art Agents Get Paid
Fine Art Agents earn their income by receiving commissions of the sales from any and all works. The percentage may vary, depending on the relationship. Typically the percentage for fine art agents is lower than the 50% commission that galleries earn however, I know of fine art agents that also charge 50% commission even if they don't have a brick and mortar gallery.
Fine Art Agents Are Not Regulated
We know that gallery owners and private dealers represent artists and serve as their agents. But the truth is anyone can represent an artist and assume the role of an art agent. Same as being a gallery owner, it is an unregulated business profession, that does not require any special skills or licenses.
The large category of "Fine Art Agents" includes corporate art consultants, art advisors, interior designers, and galleries. However, as you will learn later in this article fine art agents don't necessarily have to be members of the art profession.
What Criteria Do Fine Art Agents Use?
Most fine art agents (and galleries) select their artists on two major factors: unique talent and marketability.
What makes your art desirable is if you have a unique style and medium, have excelled in your area of expertise, have received acknowledgement from your peers, and have very little competition. The more attributes you have like these the more attractive you are to fine art agents.
If you sell your art regularly and have had steady price increases every year for at least three years in a row, you are in a strong position to attract fine art agents and other professionals who will be willing to invest time and effort in selling your art work.
Even if you have few sales that shouldn't prevent you from developing relationships with professionals who are in positions to buy art for their clients.
Where to Find Fine Art Agents
Many fine art agents discover talented artists at Open Studio events, alternative exhibition venues, online exhibitions, art fairs, major galas, referrals, and word of mouth. Many agents discover artists while surfing the Internet and traveling to fine art districts around the world.
I recommend that you perceive every art professional and art enthusiast as a potential art agent. Don't sit around and wait to be approached. I suggest you think outside the box when trying to acquire fine art agents.
Don't ignore your most supportive fans, followers, friends and students. If anyone of them has expressed a serious interest in helping you they are viable candidates. Be prepared to offer them a worthwhile commission if they introduce you to buyers or sell your art work directly.
Artists as Fine Art Agents
Before you dismiss this idea please consider it. Among the best fine art agents that artists can have are among their artist friends who are not in direct competition with them. I know several artists who enjoy a mutually beneficial practice of introducing their art buyers to their artist friends. Some do it without compensation, others create a formal arrangement with referral fees and commissions. Consider raising the subject at your next artist group meeting!
More Fine Art Agent Options
Consider hiring someone to provide art agent services either on a freelance or part time basis. Don't under estimate a recent art school or college graduate who has taken courses on art management, arts administration or sales and marketing. A young aspiring person who may even have some gallery employment experience and has a desire to acquire more sales experience may be an excellent ally.
You may also be surprised to learn that some college interns, who will work without payment in order to earn credit and build their resume, will assume some of the services  and more  that you desire from an art agent. Activities may include book keeping, generating art business leads, social media promotion, and website and blog maintenance.
Not surprisingly many spouses and relatives prove to be among the best agents. They have a personal interest in the artist's success. They can also approach the process of selling without the fear of personal rejection.
You Are Your Best Agent!
Before you work with any other fine art agents first become your own best agent. Don't be afraid to roll up your sleeves and get busy with the administrative tasks and business owner responsibilities.
Develop business skills that include professional relationships, selling, marketing and promoting your art work.
Project a confident and enthusiastic attitude about your art in person as well as in social media.
Wherever you go carry Photo CDs, USB flash drives or printed brochures with your art work on them and distribute them freely to prospective fine art agents.
How Galleries May View Fine Art Agents
If your primary objective is to find gallery representation, keep in mind many galleries prefer to work with artists directly. When they are contacted by fine art agents, they often perceive them with concern that they will have to split the profits with a third party.
So, in most cases it is best for you to approach galleries directly unless the fine art agent has already established a working relationship with the gallery.
Protect Yourself
Don't consider a business proposal from an agent until you have developed a relationship that is based on respect, trust and reputation. As with all business relationships you need to first thoroughly check their credentials and reputation.
If they pass your initial scrutiny, make sure you have written and signed agreements with anyone with whom you engage in artist-agent activities. If you leave any work in their custody, make sure you have a signed artist consignment agreement.
I hope this article has answered your questions about fine art agents, dispelled some of the myths, and motivated you to take action. Most of all, I hope you are encouraged to think outside the box and be creative in your searches for fine art agents.
Want ideas on how to find an agent for your artwork? Looking for strategies to increase sales?
Check out my consulting and coaching services.
PLEASE SHARE THIS ARTICLE WITH FELLOW ARTISTS!
by