Where and how to find art buyers requires a combination of knowledge, strategy and persistence. However, there is no need to be frustrated, confused or mystified about finding art buyers. This article provides 16 ways to find them.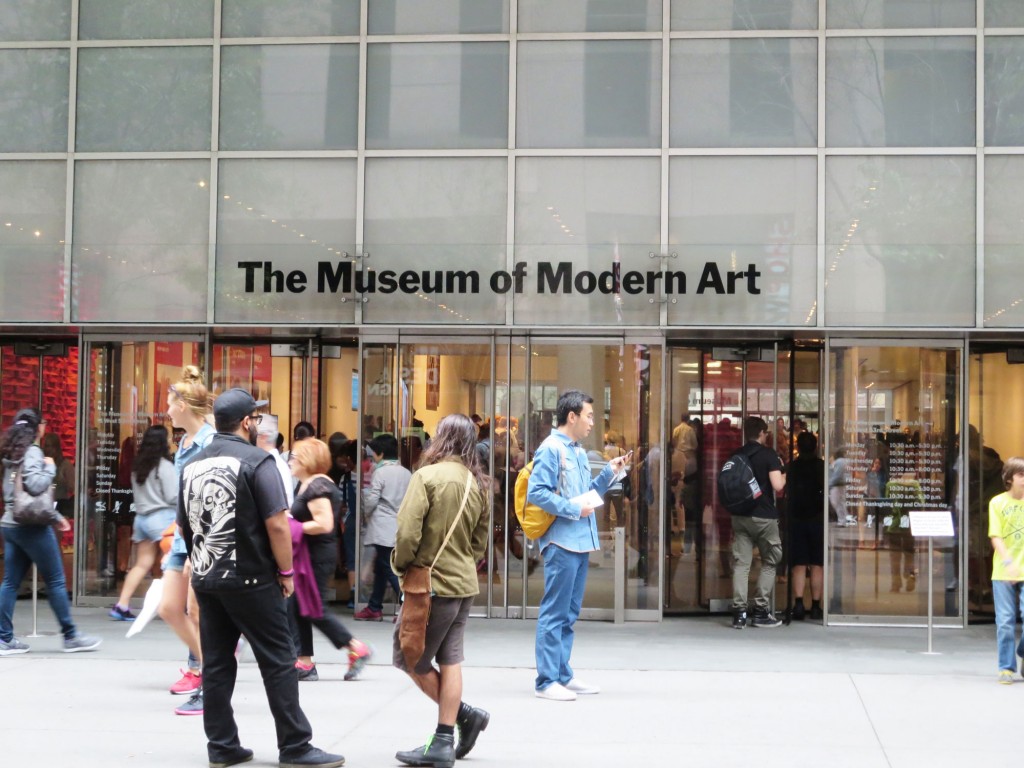 I learned early in my art career that, like the old adage, you can't judge a book by its cover. On our quest to find art buyers it is important that we don't judge a potential art buyer by how they dress, their profession, or even how well they understand art or art history. The most surprising people may become our most devoted and cherished collectors. As I recall some of my best collectors did not necessarily have the highest financial resources.
Potential art buyers are your neighbors, relatives and friends. They are the blue collar workers and the people you read about in the social columns. They are people and businesses that will come to you and those you must reach out to. Art buyers come in all different shapes, sizes, professional backgrounds, personalities and origins.
There is, of course, a difference between occasional art buyers and avid art collectors. If you want to meet people who have more than a casual interest in art and who are more likely to already be buying art, there are some steps you could take to come into contact with them.
16 Ways to Find Art Buyers and Meet Collectors
Join the best local art museum at the highest membership category you can afford. You'll benefit from the opportunity to socialize at the museum's private receptions and use of private dining room and other membership amenities.
Attend art fairs, wine tastings, lectures and other special events where art buyers are likely to congregate. Ask to be placed on the mailing list of your favorite galleries and attend their openings.
Join cultural institutions, community service organizations, and established clubs such as the Junior League, and Rotary Club.
Offer to write an art column about art and art collectors for your local paper, blogs or arts publications.
Open your studio to tour groups, art clubs, and charities.
Make appearances and give talks about your work in colleges, business organizations and corporate venues.
If you have a degree in art history, get a job in a museum as a docent.
Work for a blue chip gallery.
Form or join an arts organization and invite collectors, curators and critics to jury your exhibitions.
Look for leads in business reference and national and inter-national biographical reference books, such as Who's Who Directories, which can be found at the public library.
Volunteer to help organizations that are close to your heart and that will place you in contact with collectors.
When you travel stay in the best hotels you can afford and socialize with other guests.
Join special interest groups in social networking sites such as art groups on LinkedIn and participate in these groups.
Attend fund-raising events and art auctions.
Work for a famous artist. In addition to the potential of meeting the artists' collectors, this will increase the value of your art. Great example: Rachel Howard was first known as the assistant for the infamous painter Damien Hirst. When she went on her own as an artist her art work skyrocketed to over $2 million in auction.
Always be prepared with your business cards. brochures and flash drives whenever you leave home. Be ready for that chance encounter with a potential buyer at the airport, grocery store, bank, spa, yoga class or post office.
I hope this list has given you some renewed enthusiasm and confidence about the many possibilities there are waiting to be discovered.
Your Customer Profile and Market Niche
As you know it is important to determine your market niche and your customer profile in order to established your target audience. Then you will want to find out where they spend their time, what groups they belong to, and other valuable information that will point you in the right direction.
That's one of the important steps I help artists determine in private consultations.
PLEASE SHARE THIS ARTICLE WITH FELLOW ARTISTS!
by