My coaching clients are artists who come from different cultural and educational backgrounds and span all different ages — from recent college graduates to seniors. Many of them, who are over the age of 50, are vibrant and enthusiastic about entering a new phase of their lives; however, they admit to having some concerns about rejection and discrimination in a youth-oriented society. I know plenty of artists, even those in their 40's,  who suffer from the same issues. If you're worried about growing "too old" before you reach your career goals this article has been written for you.  I hope to change your attitude about aging and promote my belief that there is a positive future for maturing artists.
A similar article to this one appeared in Professional Artist magazine.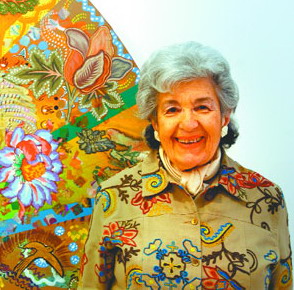 According to the U.S. Census Bureau www.census.gov by 2027 there will be nearly 65 million people over the age of 65 and this number increases annually. As the aging population grows I believe we'll see a positive shift in consciousness and attitude about elders.
There are proactive steps we can all take to bring that awareness to fruition. Here are a few.
Adjust Your Perception
It's futile to try to turn back time or compete with your younger, former self. Never view yourself as "past your prime." Instead, consider every stage in life as having new advantages and opportunities. Embrace the fact that your diverse experiences set you apart from younger artists. Focus on how your creative evolution and professional history make you and your art more interesting and valuable to others.
"Every day that dawns is a gift to me and I take it in that way. I accept it gratefully without looking beyond it. I completely forget my physical suffering and all the unpleasantness of my present condition and I think only of the joy of seeing the sun rise once more and of being able to work a little bit, even under difficult conditions." ~ Henri Matisse
Get Inspired by Elder Artists

You'll find many role models who continued to excel throughout their lives. It has been cited that Titian painted The Battle of Lepanto when he was 98 years old. Verdi composed the extraordinary music we love of Aida when he was in his 80s. Many artists did their best works in their later years, including Bellini (who died at 86), Picasso (91), O'Keeffe (98), Bourgeois (98), Michelangelo (89), Ingres (86), Monet (86), and Matisse (84),  Grandma Moses, Goethe, and Tolstoy also thrived in their later years.
"It is not true that people stop pursuing dreams because they grow old, they grow old because they stop pursuing dreams." ― Gabriel García Márquez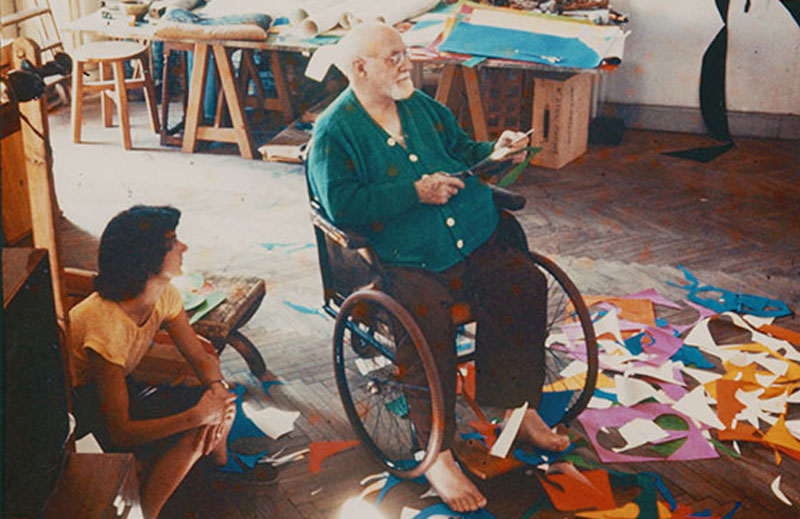 Rejoice
When you reach retirement age imagine all the time and freedom you'll gain for creative pursuits. Embrace and adapt to change. Reinvent yourself. Take every day and its abundance of opportunities with an attitude of gratitude and live it to the fullest. There is a wonderful resource where you'll find many inspired people on Growing Bolder www.growingbolder.com/, a network that has "rebranded aging across many different platforms".
"All the case histories point in one direction—the extraordinary flowering of artistic genius in old age."  ~ Thomas Dormandy, author of Old Masters: Great Artists in Old Age.
Plan Your Future Now
Don't postpone the inevitable. Create a 5-10 year financial plan that will provide security as you approach retirement. Design realistic goals with the advice from a financial advisor. Also allow yourself to dream. Contemplate how you will enjoy your future. Will you travel more often or buy or rent an artist retreat in the country? Create a vision board www.wikihow.com/Make-a-Vision-Board with a timeline so you'll be inspired about the future and stay on track.
Foster Change With Allies and Advocates
There are several venues now for mature artists and I predict more will begin to emerge. Setting the tone is the Carter Burden Gallery www.carterburdengallery.org/ that exhibits art by NYC artists over the age of 60. According to its mission statement,  "older, lesser-known artists must not be overlooked due to age or decreased marketability in the current art scene."
Seniors comprise a powerful demographic with increasing influence. Many corporations and non-profits are interested in appealing to this group. I suggest you propose senior art exhibitions and events on their premises. Also, align yourself with advocacy groups that oppose age discrimination and encourage politicians to change policies.

"With age, art and life become one." ~ Georges Braque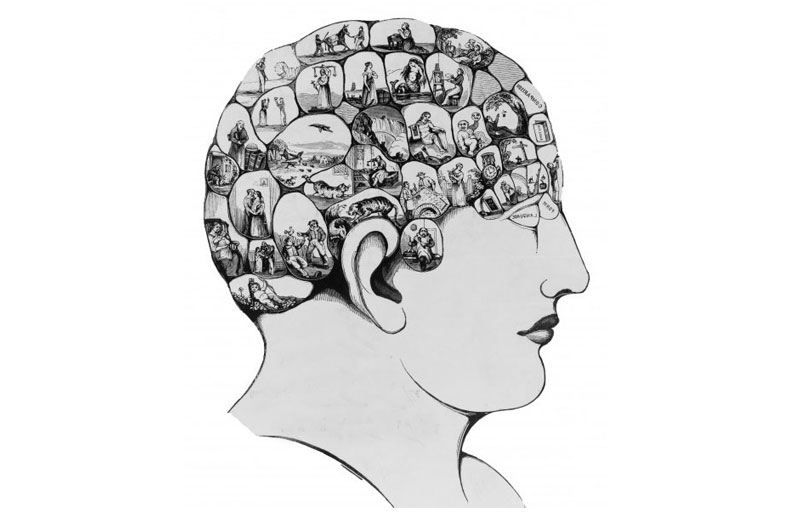 Stimulate Your Brain Continuously
The medical community is continuously discovering new methods to slow the aging process and improve cognitive function. Commit to learning new subjects. Take low-cost or free courses available to older adults through a network of art schools, community colleges, and senior universities. Every state in the U.S. offers them. Visit www.seniorresource.com/senioreducation.htm.
Read my article "The Art of Self-Education".
"I am perhaps the oldest musician in the world. I am an old man but in many senses a very young man. And this is what I want you to be, young, young all your life, and to say things to the world that are true." ~ Pablo Casals at age 95
Ignite the Innovative Spirit of Creativity
Experiment with new art mediums and take risks. Visit art galleries that show cutting-edge artists. Exchange artistic and art marketing ideas with artists of all age groups and backgrounds. Participate in innovative art workshops and read "how-to" books.
Embrace Technology With Confidence
Continue to submit your artwork to online exhibitions. Don't be intimidated by jpegs, pixels, and image resolutions. Read Colin Southwell's article "Understanding Image Size, Resolution and Photo Quality for a Better Puzzle" at www.jigsaw2order.com/image-resolution-and-photo-quality-article.html. Read WikiHow's article "Resize A JPEG" www.wikihow.com/Resize-a-JPEG with different options and step-by-step instructions. Barter or hire help for a few hours with a technical savvy person or art student to teach you and assist with your submissions and your website design. Read Tools For Maintaining Your Art Website.

"It is not all bad, this getting old, ripening. After the fruit has got its growth it should juice up and mellow." ~ Emily Carr
Share Your Knowledge
Find satisfaction by helping others in need by contributing your experience, wisdom and creative skills. Become a mentor for creative individuals who will respect, appreciate and benefit from your knowledge and expertise. Seek opportunities through your alma mater, art councils, schools, non-profit organizations, and on social media. Read an article about art mentorship http://www.artgraphica.net/free-art-lessons/miscellaneous/become-an-art-mentor.html.
Plan Your Legacy
Don't burden your heirs with the responsibility of dealing with the contents of your studio. Take steps now to alleviate their concerns and protect your legacy. Maintain a current inventory of your work and decide now where to place your art for posterity. Provide written instructions for your executors, heirs, and art agents about where your art should go. Alan Bamberger offers many suggestions in his article "Artist Tips: Checklist for Planning Your Art Estate" http://www.artbusiness.com/estateplan.html
Proactive steps like these will maximize the quality of your life and minimize the impact of aging. You'll also serve as a positive role model and change society's perception of the elder artist.
Take Care of Your Mental and Physical Health
Your age is only a number. It's how you feel that represents your true age. Make an effort to avoid toxins, unhealthy foods, environments, and people who will contribute to draining your vitality. Choose a positive life style and improve your well-being through exercise, pure foods, generosity of spirit and embracing a positive attitude.
Read my article: "Are Your Art Materials Making You Sick?"

I look forward to reading your comments!
PLEASE SHARE!
by