As an art professional your art career success depends on a variety of factors including being well informed about the wealth of opportunities available for you. To help you keep abreast of them you will find a new selection of art organizations and resources here at least once a week, in addition to articles on a range of important topics. To find more resources on this website simply use this link: https://renee-phillips.com/?s=resources. And, don't forget to subscribe to my weekly free e-mail newsletter.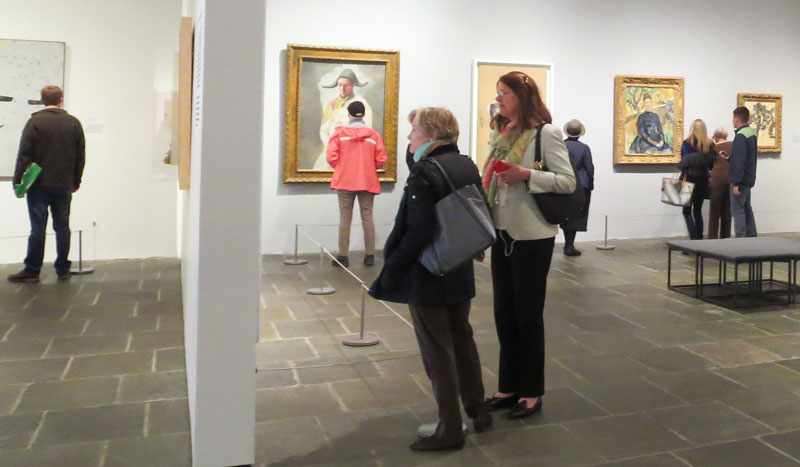 Art in General
Supports Local and International Artists
Art in General was founded in 1981 by two artists, Martin Weinstein and Teresa Liszka. For more than 30 years Art in General, a nonprofit organization, has been providing two valuable resources to artists – space and funding. It helps artists with the production and presentation of new work by local and international artists through its New Commissions Program and its International Collaborations program with many other arts organizations around the world. Many of the projects it has supported have been major groundbreaking art contributions that would otherwise not be realized.
Located in Dumbo, Brooklyn, the organization also produces an annual symposium "What Now?" that covers critical and timely issues in artistic and curatorial practice.
The Alliance of Artists Communities' Residency Directory
Offers Valuable Resource Guide
Artists' residencies (also called artists' communities, colonies, retreats, workspaces, and studio collectives) provide dedicated time and space for creative work. As we know, these creative communities comprise a diverse group and serve artists of all disciplines. Residencies can now be found in urban or rural areas, serving one artist at a time or dozens of artists.
Th Alliance of Artists Communities' Residency Directory is a comprehensive online guide to residencies for visual artists, writers, composers, choreographers, scholars, filmmakers, community artists, architects, and more – around the world and in your backyard. Hundreds of residencies, endless possibilities.
To learn more visit http://artistcommunities.org/residencies
Carter Burden Gallery
Exhibits Re-Emerging Artists
Located in Chelsea, the Carter Burden Gallery is a program of The Carter Burden Center designed to give a voice to New York City's re-emerging older professional artists. It offers exhibition opportunities to NYC artists over the age of 60, and fosters a supportive and culturally-diverse community of re-emerging artists. The Carter Burden Center is a non-profit organization established in 1971 by the late Carter Burden, a New York City Councilman.
The goal of the Carter Burden Gallery is "to create a dialogue with the arts community supporting our belief that older, lesser-known artists must not be overlooked due to age or decreased marketability in the current art scene. We demonstrate the transformative nature of art; the work we exhibit is vibrant, cutting-edge and important regardless of the artist's age."
To learn more visit www.carterburdengallery.org/

Professional Artist Magazine Cover Art Contest
Opportunity for Publicity
Professional Artist Magazine is celebrating three decades as the foremost business magazine for visual artists! To mark this exciting milestone, we want you to show us what you've got by entering your best artwork in our 30th Anniversary Celebration Cover Contest. One artist will will be featured on the cover of Professional Artist's April/May 2017 issue. There is no fee to enter the contest. Selections are at the sole discretion of the publisher of the magazine. Only winning artists and finalists will be notified. Entry deadline is December 31, 2016.
To learn more visit http://www.professionalartistmag.com/covercontest/
Independent Curators International (ICI)
An Organization for Curators
Independent Curators International (ICI) is an organization that produces exhibitions, events, publications, and training opportunities for diverse audiences around the world. It is known as "a catalyst for independent thinking." ICI connects emerging and established curators, artists, and institutions, "to forge international networks and generate new forms of collaboration." The organization works across disciplines and historical precedents, and provides access to "the people, ideas, and practices that are key to current developments in the field, inspiring fresh ways of seeing and contextualizing contemporary art."
Last year its exhibitions were seen in over 37 venues in 16 countries. Emerging curators from 24 countries participated in the Curatorial Intensive, with courses held in Addis Ababa, Mexico City, Moscow, and New York; and more than 60 curators and artists contributed to ICI's talks, public programs, and research initiatives.
To learn more visit http://curatorsintl.org/
Brooklyn Arts Council (BAC)
Organization That Supports Brooklyn Artists
Providing 50 years of service, Brooklyn Arts Council (BAC) is the borough's leading nonprofit organization supporting artists and cultural groups in all disciplines. "BAC reaches hundreds of thousands of artists and audience members each year through music, dance, film and visual arts programs, web-based directories and communities, arts education, urban folk arts initiatives, grants, training programs and artist services."
BAC provides forums for critical thinking and self-expression for people of all ages. It is responsible for enriching Brooklyn's unique cultural landscape.
To learn more visit www.BrooklynArtsCouncil.org
"New Beginnings" Online Exhibition
Opportunity For Exposure and Promotion
Manhattan Arts International offers artists opportunities to share their art and their artist's statements and receive international exposure via its social media presence. Its curated art program provide a range of online exhibitions on several themes every year. It currently has a call for artists for its second "New Beginnings" exhibition.The exhibition welcomes all artists from around the world, working in all styles and mediums. Submissions are accepted on its website and the entry deadline is December 11, 2016.
To learn more visit www.manhattanarts.com/call-for-artists-new-beginnings/
Resources for Artists
Helping Artists Advance Their Art Careers
These are comprehensive, detailed e-Books designed to provide a wealth of valuable information and step-by-step guidelines on a variety of topics. You can download them now.
To learn more visit the e-Book Store http://www.renee-phillips.com/e-book-shop
PLEASE SHARE
by