(Article updated on December 29, 2016) Most artists from around the world want to be exhibited in New York Art Galleries. However, many of them are confused about how they operate. This article demystifies the New York Art Gallery system and helps artists navigate this fascinating art business.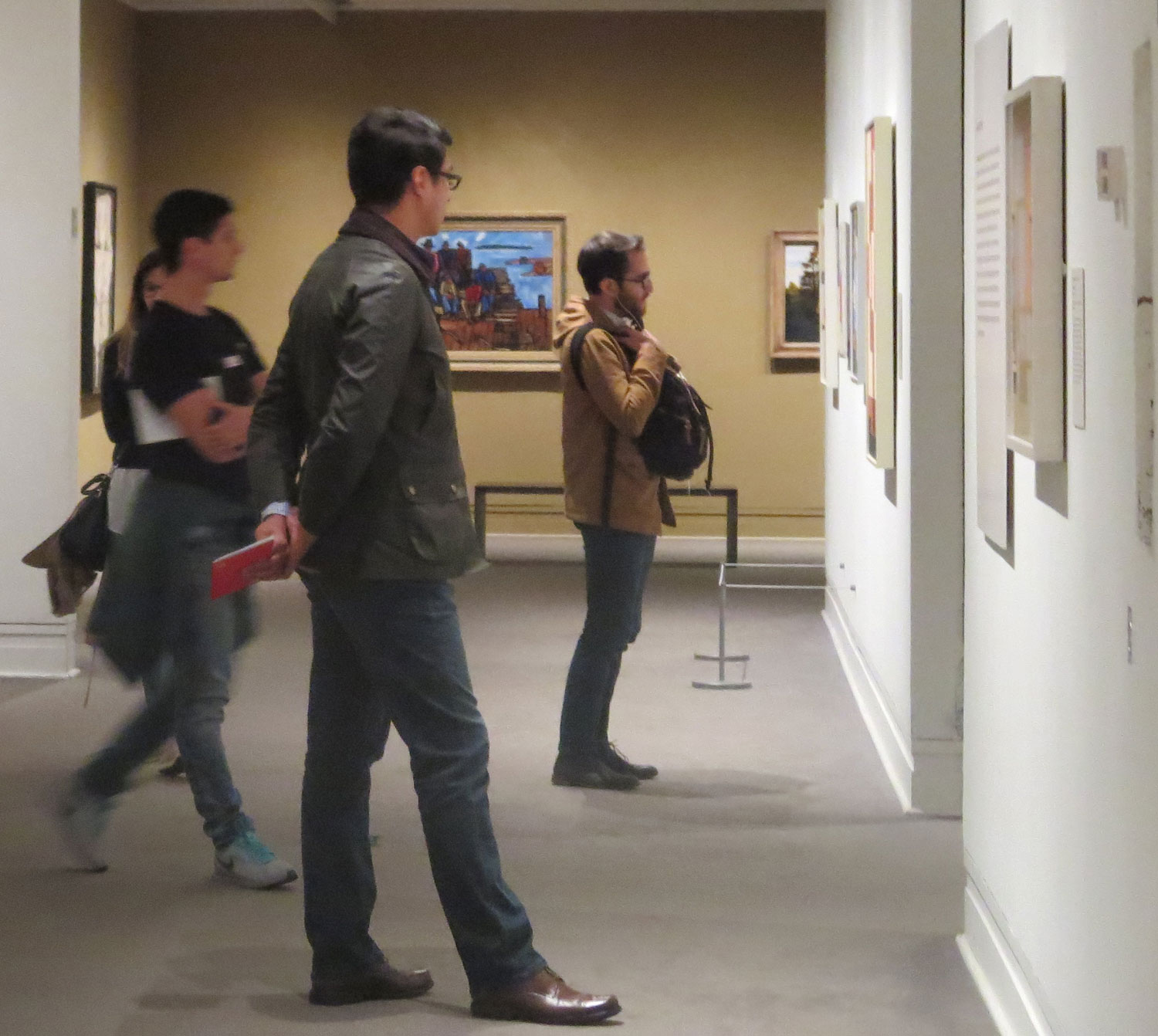 One of my new coaching clients was recently rejected by a New York City gallery and was in a very depressed state by the time she contacted me for her first appointment. Like most artists she was misinformed about how to approach NYC galleries. If she had prepared herself by reading this article or had a consultation with me, it wouldn't have hit her so hard.
After I wrote the book The Complete Guide to New York Art Galleries I presented a very popular 3-hour course for 7 years in NYC and other major cities. This article contains notes from that course.
Not All NYC Galleries Are The Same
NYC galleries are divided into different categories: privately-owned, commercial galleries; nonprofit alternative venues; artist-run galleries, also known as cooperative galleries; and vanity galleries. They each have their own criteria for how they select artists. It is highly advised that you learn the difference among them and plan your art marketing strategies and decisions according to what is best for you. There is no "one size fits all" rule.
Be Realistic
There are hundreds of thousands of talented artists from around the world who desire exhibitions in NYC. Smart artists know they need more than talent to compete in this arena.
Artists who are educated about the business of art focus on first building a cohesive body of art work, strong career history, distinctive awards, publicity and recognition, one-person exhibitions, and important collections in their region before they approach major cities.
Understand A Gallery is A Business
Profit-conscious NYC galleries pay high prices for the rent, overhead, advertising, travel, salaries, and more. Savvy artists understand their art has to be consistently selling at a price high enough so it is feasible for the gallery to hang it on their walls.
When a NYC dealer considers your work, aside from their aesthetic criteria they must determine whether they have the right clientele for your work. In conversations with art dealers I often hear, "Although I personally love these art works they don't fit the current (or future) direction of my gallery or my clients' needs."
Be Prepared
With the confidence of knowing that you would be an asset to a gallery, make your selection with the utmost care, thoroughness and attention to detail.
Do the Research
Research which galleries are most appropriate for you before you approach. Visit their websites, read articles about them, conduct a Google search of their names, and if possible, visit them in person. Observe how they interact with others in social media and how they promote their artists. Avoid making quick decisions (you might fall into the vanity gallery trap.
When you go to a gallery that shows work that is similar to yours, look at the exhibiting artists' art, price lists, resumes, catalogues and artists' books. Compare your professional history with theirs to learn if they will take you seriously.
Your Professional Conduct Matters
Unfortunately, there are some artists I know who are extremely talented but they lack other important skills and qualities. Art gallery professionals want the whole package — talent and professionalism.
Your behavior will affect how comfortable other professionals will feel in recommending you to others. Common questions for dealers to ask are: "I like the art, but what is the artist like to work with? How well do you know them? Are they difficult, demanding, and naive, or business savvy, cooperative and responsible?"
Show Your Best Side
Keep in mind, if you contact them and express an interest in being represented by them, they will visit your website and may observe your behavior in social media.
Don't Take Rejection Personally
Don't assume every dealer, critic, grant-giver or art buyer has the interest or ability to comprehend or respect the heart, soul, feelings and ideas that you put into your work.
My experiences in speaking to dealers, attending board meetings, and serving on jurying panels have taught me that art critics, collectors and art dealers don't agree about which shows or artists are the best.
Furthermore, they are likely to change their minds over time. Keep in mind, Rauschenberg's first show at the Leo Castelli Gallery in NYC was far from successful. Artists and art continuously go in and out of fashion.
Learn from Rejection
If the gallery doesn't accept your work on your first attempt, ask why. Also ask for possible referrals. The prominent artist Jennifer Bartlett once said: "I was disappointed that Paula Cooper didn't instantly offer me a one-woman show. But she gave three or four numbers to call."
If the gallery rejects your work, it doesn't mean their decision is final. Inquire if they want you to submit your materials again at a later date as your art evolves.
Do You Really Need or Want A Gallery?
You may be in love with the idea of being in a gallery but may not like the reality if it were to happen. According to Andrew Russeth, in ARTNEWS online magazine on December 19, 2016, "Over the past 12 months, though, some (galleries) have closed. Growth has slowed, sales are down, and people are nervous, especially in the wake of the disastrous U.S. presidential election." So, now is not the time to rush. Let's see what happens with the new administration.
Furthermore, many artists enjoy the autonomy and have successful careers without commercial gallery representation. They have enjoyed sales in alternative venues, Open Studios, and from private dealers, and their websites.
Trust in this: Word travels quickly around the world. When you attain a level of respect and credibility you will be noticed by curators, collectors, art writers and gallerists. They will visit your website, follow you in social media, talk about you, and recommend you.
So, don't sit and wait for a gallery to make your career a success. Make it happen!
If you would like some more advice on this subject or personalized guidance with your career please learn about my private consultations.
by