One of the most important pages to engage visitors and increase their interest in buying your art is to show images of installed artwork on your website. Also referred to as "in situ" this format shows your art displayed in rooms. It lets prospective art buyers know the scale and proportion of your art relative to the other pieces of furniture and objects in the room. They will be able to visualize how your art will look and feel in their homes or offices.
This option also offers you the opportunity to demonstrate how a commissioned work of art might look in your clients' rooms before you start the projects.
Here are examples of pages from the websites of artists Meg Black and Elaine Hunter followed by tips on how to create these pages on your own website.
Meg Black's Installation Images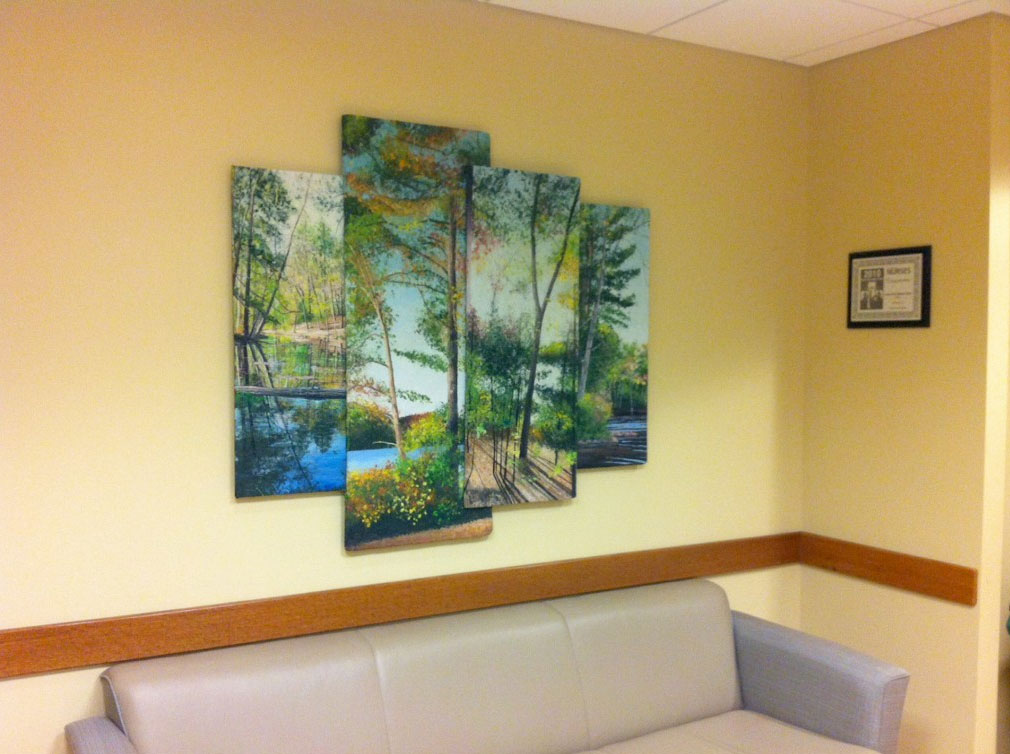 Meg Black has been a practicing artist working with natural fibers for over 30 years. As one of a handful of artists working in this exploratory medium, she has become something of a pioneer. Her art is in many private collections and also found in public spaces and hospitals.
The above photograph depicts her art work in the collection of a healthcare venue. The photo below is from a private collection.
On her website she has created a section named "Installed Artwork" in which she offers four distinctive categories for viewing her installations: "Corporate", "Healthcare", "Residential", and Public Collections.
Visit her page at http://megblack.com/collections-in-situ/
To visit her website visit www.megblack.com
Elaine Hunter's Installation Images
Elaine Hunter is an extraordinary contemporary artist who creates visionary photographic art.  Accurately describing her art as "Chimerical" she delivers spell-binding drama, a sense of mystery, and a transformative experience to the viewer.
The picture above displays a photograph by artist Elaine Hunter installed in a bedroom. This image is one of many on her website at http://www.elainehunter.com
Elaine Hunter did a fantastic job by placing several different views of rooms on her website. She has created a page on her website titled: "My images in your home".
How to Create An Installed Artwork Page On Your Website
You could take pictures of your art in actual environments; although, that may take more time and effort than you want to put into this project. Also, due to lighting conditions beyond your control the quality of the photographs may not be ideal.
Here are 3 simpler options:
1. Use free stock photos of rooms found on Preveal.
2. Download royalty-free Interior images for a small fee at Shutterstock.
3. Download the app ArtSee to your iPhone or iPad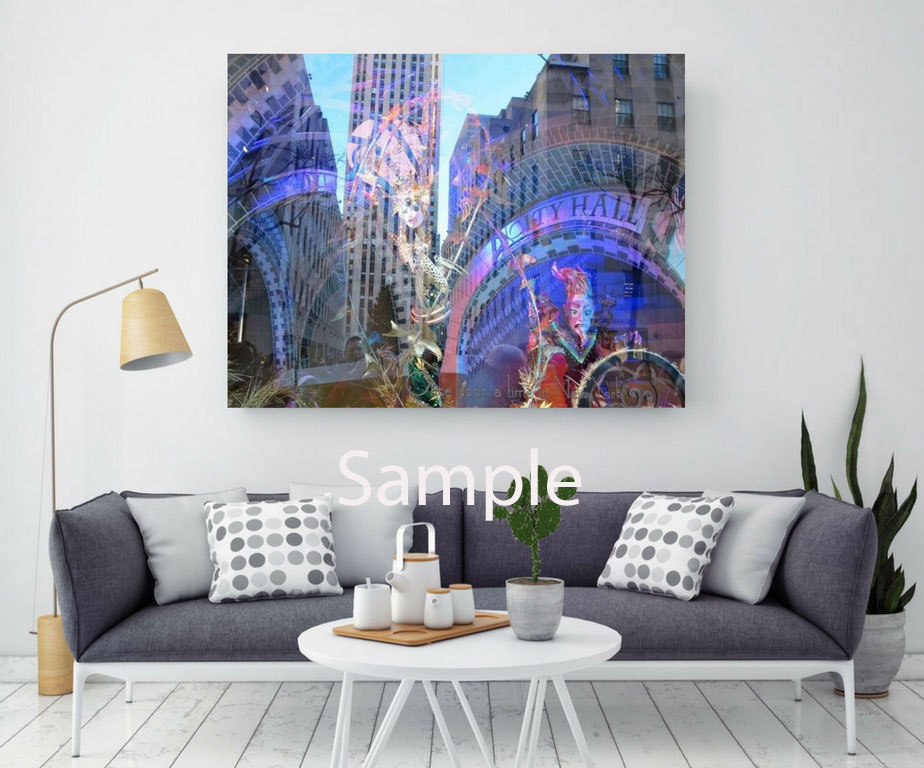 I opened an account at Shutterstock. I searched for "interior" and "room interiors" to find a large selection of images. One of the jpegs I downloaded is the picture above. I then added my photograph to the wall above the couch using the free online service canva.com. You could also use Photoshop or another image software program to do the composite.

You can find images that are suitable for both vertical and horizontal works of art. The above in situ example features an award-winning painting "The Angel Within" by Chantal Leblanc.
PLEASE SHARE THIS ARTICLE
by