As I'm sure you probably already know the art in healthcare field has been growing steadily in the last few decades. Hospitals and wellness centers have incorporated art programs and budgets for art at a steady pace. Many artists are enjoying the rewards of selling art in the healthcare art market. There are many venues that seek art such as general hospitals, pediatric medical spaces, senior residences, acute care hospitals, surgery centers, medical office buildings, physicians' offices, rehabilitation centers, and more.
Art with positive images are also being placed in treatment centers, spas, corporate lobbies, educational facilities, yoga and meditation centers.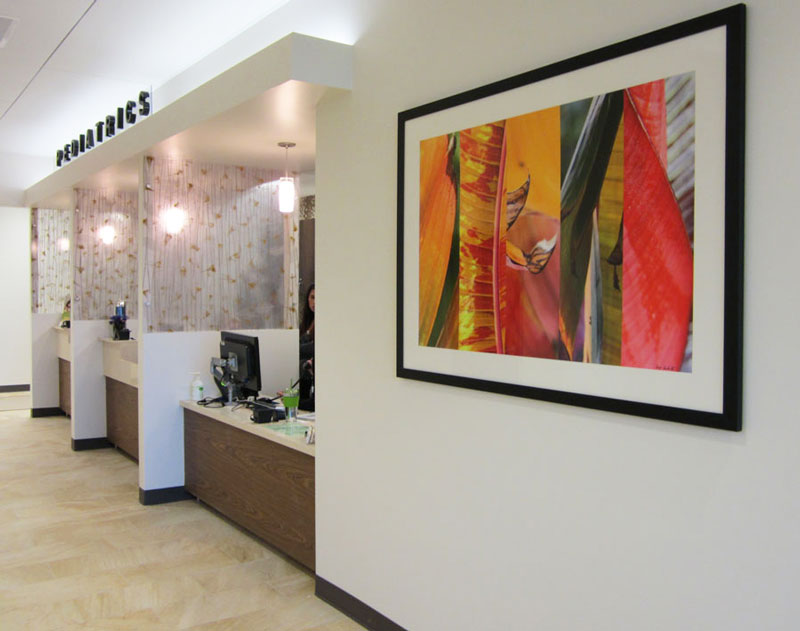 If you create art that you think is suitable for this market this article contains excerpts from my popular, one-of-a-kind and comprehensive e-Guide "Sell Your ART in The Healthcare Art Market". I highly recommend it if you are interested in learning about the many opportunities there are for artists who want to sell art in this art market.
Art In Healthcare Is Ever Expanding
The demand for art is has grown because it is now considered an important element in wellness. It is fascinating and rewarding to observe how this field — known as "arts in medicine" or "integrative arts medicine" —  is growing and the way its positive impact on individuals around the world.
However, if we delve into history we know art in hospitals is nothing new. Masterpieces of art in such institutions have made their presence from Renaissance Florence and Siena to the 20th century. Piero della Francesca made a painting for a hospital in Sansepolcro, as did Hans Memling in Bruges, Matthias Grünewald in Isenheim, El Greco in Toledo, Rembrandt in Amsterdam, William Hogarth in London, Vincent van Gogh in Saint-Rémy-de-Provence, and Marc Chagall in Jerusalem.
The U.S. Department of Labor predicts double-digit job growth through 2022 in the field of healthcare and the health services industry. The healthcare and wellness industries are hiring design specialists and corporate art consultants to find art, commissioning artists to create art, and hiring art therapists and training artists to teach art-making to patients.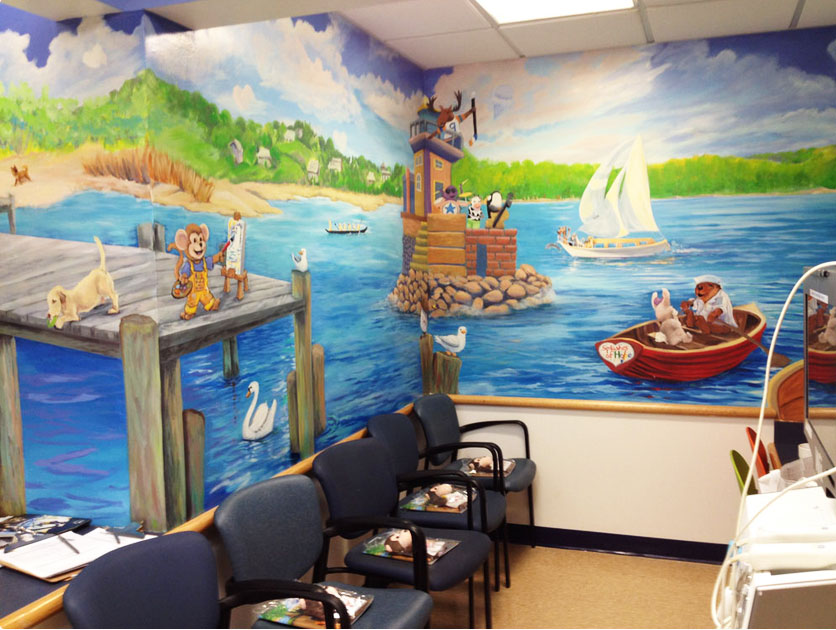 Splashes of Hope
Splashes of Hope www.splashesofhope.org, is a non-profit organization that has helped hundreds of medical facilities transform their walls to enhance the moods of their patients. Art is "splashed" on the walls of a vast array of facilities such as orphanages, cancer centers, hospitals, veterans homes, nursing homes, children's hospitals, hospices, and shelters, and many more.
The organization works with volunteer artists, donations and donations in-kind to create the murals. Artists can volunteer to design murals for hospitals, or get trained to paint murals for locations across the country. The administrative office and art studio for Splashes of Hope are located in Huntington, New York.
Integrated Art Group Art Consultation Company
One of the many specialists in purchasing art for public spaces is Integrated Art Group www.integratedartllc.com, a boutique fine art consultation company specializing procuring fine art for offices, healthcare facilities, hospitality companies, corporations  and other places of business. They strive to "transform your building interior, lift the spirit of your staff and visitors, and engage the imagination in everyday settings." Integrated Art Group LLC works with artists who have demonstrated ability to produce exceptional work over the course of a career.
The Center for Health Design
The Center for Health Design www.healthdesign.org, is an organization that is leading the way in transforming hospitals, clinics, wellness centers, doctor's offices, and residential care facilities "for a safer, healthier tomorrow."
Launched in 1993, it began as a team of advanced thinkers with the idea of creating healthcare facilities to promote healthier environments for patients as well as the staff. Since that time their vision has become a movement involved in design research, education, and advocacy.
The organization "advances best practices and empowers healthcare leaders with quality research that demonstrates the value of design to improve health outcomes, patient experience of care, and provider/staff satisfaction and performance."
Download Sell Your Art In Healthcare e-Book
If you would like to learn more about this topic and obtain a wealth of resources and where to find  interior designers and art consultants buying art for the healthcare art market download a copy of Sell Your ART in the Healthcare Art Market.
PLEASE SHARE
by