Organizations that serve and advance the status of women artists are essential and cherished resources. They are aware of the gender inequalities that exist in the art world and are dedicated to making a positive difference. The founders, board members, artist members, and volunteers work tirelessly to carry out their missions and level the playing field. By raising awareness and equality they benefit all of humanity.
As an advocate for women artists it is an honor to pay homage to the following women's arts organizations that exist in the United States. Several years ago I had the pleasure of serving on the Board of Directors of a women's organization in LIC, NY, that is no longer in existence.  I know firsthand how much work and dedication is required.
Information for this article was sourced from the organizations' websites and previous articles I have written on this subject. Please visit the organizations websites to learn more about them.
Staggering Stats Reveal the Inequalities
There is an abundance of statistical evidence related to discrimination in the arts. On the National Museum of Women in the Arts website you'll find a few staggering statistics like these:
51% of visual artists today are women yet only 28% of museum solo exhibitions spotlighted women in eight selected museums throughout the 2000s.
Only 27 women are represented in the current edition of H.W. Janson's survey, History of Art up from zero in the 1980s.
Women earn half of the MFAs granted in the United States; however, only a quarter of solo exhibitions in New York galleries feature women.
According to the renowned Guerrilla Girls, "Less than 3% of the artists in the Modern Art section of New York's Metropolitan Museum of Art are women, but 83% of the nudes are female."
Women lag behind men in directorships held at museums with budgets over $15 million, holding 24% of art museum director positions and earning 71¢ for every dollar earned by male directors.
For more facts like these visit http://nmwa.org/advocate/get-facts#sthash.Hmh4r42t.dpuf)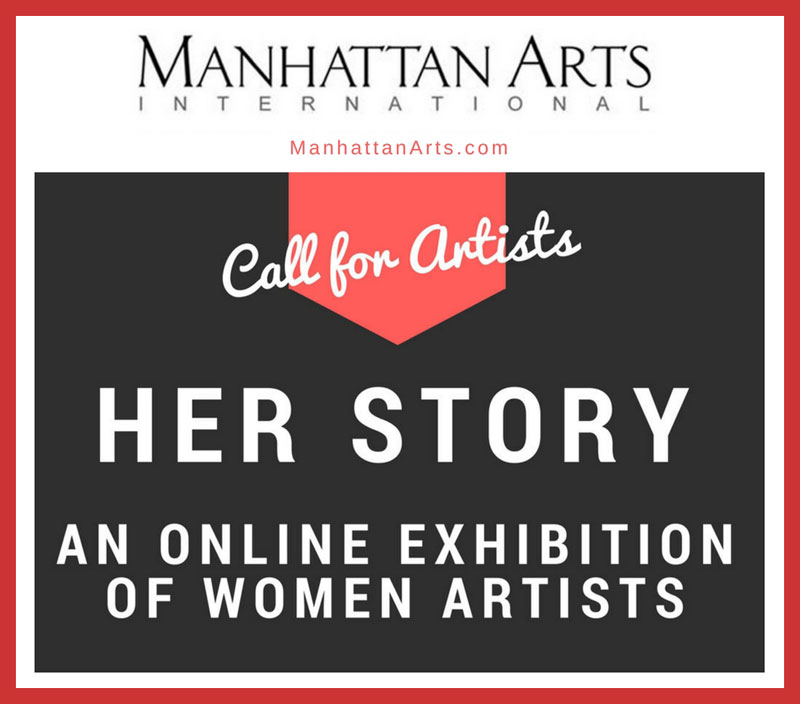 How Can You Help Advance The Status of Women Artists?
If you are a woman artist apply to become a member.
If you are an art enthusiast support them financially and attend their events.
Join them on social media and share their posts.
Introduce these organizations to your friends and associates.
Share the news about their events and exhibitions.
Subscribe to their mailing lists and newsletters.
Share this article on social media. You'll find links at the end of the article.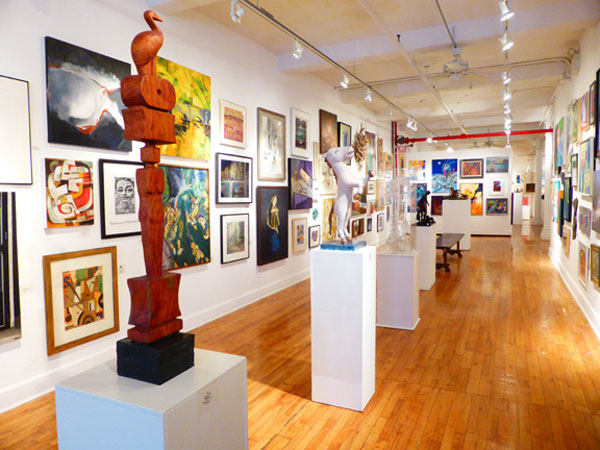 National Association of Women Artists (N.A.W.A)
Established in 1889, N.A.W.A. is the oldest women's fine art organization in the United States. The gallery is located at 315 West 39th Street, Suite 508, New York, NY.
This vibrant community of women artists strives to have women achieve a stronger presence in the art world. It supports its members and women artists at large through exhibitions, programs and education.
In 1991, under the direction of Liana Moonie, The N.A.W.A. Permanent Collection was established. Housed at the Jane Voorhees Zimmerli Art Museum at Rutgers University it contains the work of N.A.W.A. artists dating from the organization's inception to the present.
N.A.W.A. offers membership to professional women artists, emerging artists, and student artists. Its members represent all areas of the visual arts including painting, sculpture, photography, print-making, encaustic, video art, installations and mixed media. The N.A.W.A. website contains an online gallery that features its members.
Visit the N.A.W.A. website at www.thenawa.org.
Woman Made Gallery
Woman Made Gallery (WMG), located at 685 North Milwaukee Ave., Chicago, Illinois, was founded in 1992. Since its inception the vision of WMG has been, to ensure the equal placement of women's art in the world."
Through the years WMG has maintained a steadfast loyalty to women in the arts by providing many opportunities, awareness and advocacy. The esteemed organization is recognized as, a vehicle to achieve artistic and economic equality for women in the arts. It supports, encourages and promotes the diverse contributions of women visual artists, performing artists, and writers through many outstanding programs that include exhibitions, educational programs, and community outreach.
From 1992 through 2014 WMG presented 378 exhibitions to raise awareness and recognition of women's cultural contributions. It has exhibited the art of more than 7,500 women artists in its ongoing exhibitions on a variety of themes, ranging from those related to domestic violence and religious freedom and different stylistic themes such as the still life and surrealism.
The organization offers three different membership levels at very affordable rates with many benefits.
Visit the Woman Made Gallery website www.womanmade.org
ArtTable
ArtTable was founded by a group of professional women in the visual arts in 1980. It is the leading national nonprofit organization dedicated to advancing women's professional leadership in the visual arts. The prestigious organization offers opportunities for women at all stages of their careers. Its diverse program of activities and initiatives advances the status of women artists.
ArtTable continuously recognizes and promotes the achievements of outstanding women in the visual arts and hosts over 150 programs annually throughout the United States. These activities include: Special access to VIP exhibitions, previews, art fairs and collections; exclusive networking opportunities with colleagues and leaders in the field; panel discussions and topic dinners on pressing issues in the artworld; and professional development workshops.
The organization is comprised of a professional network of 1,200 women throughout the country with many chapters including those in Chicago and New York City. To qualify for membership women must have a minimum of five years' experience in the field, and exemplify leadership in the management, business, administration, promotion, interpretation, scholarship, and stewardship of the visual arts.
Every spring ArtTable presents its Anniversary Benefit and Award Ceremony. At this event it honors selected collectors, philanthropists, curators, and other art leaders with distinguished awards.
Visit the ArtTable website www.arttable.org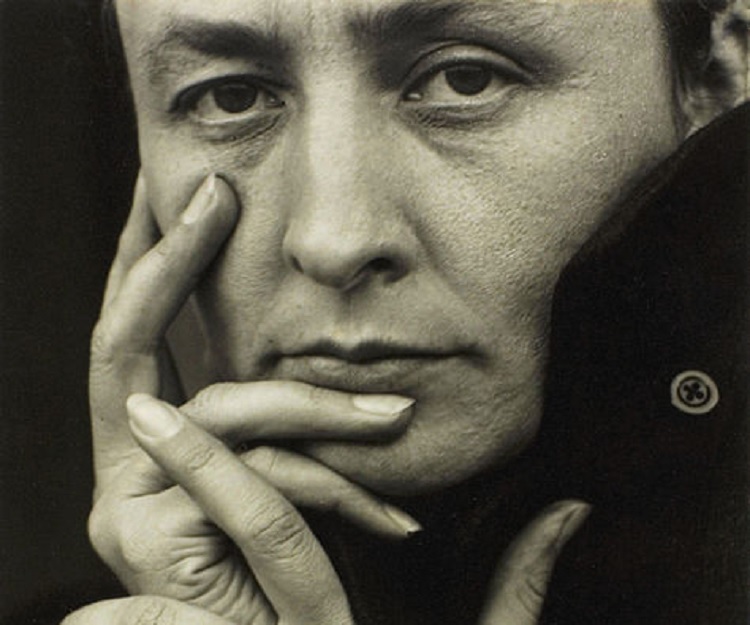 "The men liked to put me down as the best woman painter.  I think I'm one of the best painters."
~ Georgia O'Keeffe
NLAPW
The National League of American Pen Women (NLAPW) has been offering a place for women artists, writers, composers and choreographers to enrich their professional lives through networking, professional development, exhibits, concerts, publications and service to the community for more than 100 years. Its membership is comprised of journalists, painters, choreographers, sculptors, illustrators, songwriters, poets and many other women who are in creative fields.
The non-profit corporate mission statement of the NLAPW is: "To encourage, recognize, and promote the production of creative work of professional standard in Art, Letters, and Music, and through outreach activities provide educational, creative, and professional support to members and non-members in these disciplines.' The core values of the NLAPW are respect, knowledge, creation and preservation of the arts."
The NLAPW consists of 82 branches, 20 State Associations and many Members-at-Large. There are over 1,600 professional women artists, writers, composers, and choreographer members of the League, some in large cities such as New York, Atlanta, the San Francisco Bay area, and Honolulu, and others in rural areas, such as Vermont, the Dakotas and in Hawaii.
Visit the NLAPW website at http://www.nlapw.org
Catharine Lorillard Wolfe Art Club
Catharine Lorillard Wolfe (1828-1887) was a prominent New York philanthropist and art collector, and the only woman among the 106 founders of The Metropolitan Museum of Art. In addition to bequeathing her painting collection to the museum, Ms. Wolfe left an endowment to Grace Church in Manhattan to promote women's work.
Today's members are represented in museums, prestigious art collections, the Who's Who series in American art and in homes around the world. Their media include oil, watercolor, pastel , graphics and sculpture.
In addition to the Open Juried Exhibition, the Club sponsors the Members Annual exhibition each spring. Occasional lectures and demonstrations are open to Members, Associates, Donors, Patrons and Benefactors.
Visit the Catharine Lorillard Wolfe website at http://www.clwac.org
Women's Art Guild
The Women's Art Guild is dedicated to providing opportunities for emerging and professional artists to strengthen their technique and craft, exhibit their work and to develop a spirit of unity among its members. Unlike any other local art association, membership in the Guild is through a juried process to ensure our member artists are the very best. As a 501(c)3 nonprofit, our mission is to 'Promote and Establish Our Members as the Premiere Women Artists in the Southeast'.
Membership in the Women's Art Guild is exclusively through a juried process. Prospective members are asked to provide 3 samples of recent work with their application. The Guild Membership Team will review your submission and respond to you within two weeks. The initial membership drive begins on April 1, 2016 and will continue until 50 members have been selected. Membership will re-open later in the year.
This organization has professional requirements. Artists must have a professional biography and artist's statement, a cohesive body of art work, participate on social media, and promote themselves through a website, and "are willing to fully participate in the Guild which includes mentoring younger artists and interns, volunteering to assist with shows and events and to regularly attend Guild events."
Visit the Women's Art Guild website at http://www.womensartguild.com
SoHo20 Gallery
SOHO20 was established in 1973 and it officially received its 501(c)3 Status in the 1980's. SOHO20 Gallery has continued its mission of increasing public awareness of the excellence and diversity of women's art throughout the 1980's, 1990's and 2000's.
Through the years, SOHO20 has: increased emerging artist memberships; continued quality member exhibits, implemented fellowship memberships, featured numerous shows that address crucial social and political issues, organized group shows featuring women from diverse cultural backgrounds, as well as hosting panel discussions about significant art topics.
SOHO20 Gallery is now located at 56 Bogart Street, 

 Brooklyn, NY. Its mission continues to support highly committed women artists through extensive exhibition programs and an exciting mix of events. A rigorous jurying process ensures the high quality of gallery membership and exhibitions. The gallery's commitment to diversity brings a broad and impressive range of works to the public's attention each season.
Visit the SoHo 20 website at http://soho20gallery.com
"Ah, well, do I wish that we lived in a world where gender didn't figure so prominently? Of course. Do I even think about myself as a woman when I go to make art? Of course not."
~ Judy Chicago
Women's Caucus For Art
The Women's Caucus for Art was founded in 1972 in connection with the College Art Association (CAA). WCA is a national member organization unique in its multidisciplinary, multicultural membership of artists, art historians, students, educators, and museum professionals.
The mission of the Women's Caucus for Art is to create community through art, education, and social activism. WCA is committed to recognizing the contribution of women in the arts; providing women with leadership opportunities and professional development; expanding networking and exhibition opportunities for women; supporting local, national and global art activism; and advocating for equity in the arts for all.
As an NGO (non-governmental organization) of the United Nations, the Women's Caucus for Art actively supports the UN Millennium Goals. WCA utilizes art as the universal language to engage artists, NGOS, and civil society on a broad range of issues such as gender equity and environmental sustainability.
As a founding member of the Feminist Art Project, WCA is part of a collaborative national initiative celebrating the Feminist Art Movement and the aesthetic, intellectual and political impact of women on the visual arts, art history, and art practice, past and present.
Visit the WCA website at http://www.nationalwca.org
Ceres Gallery
Ceres Gallery is a feminist, not-for-profit, alternative gallery in New York City, dedicated to the promotion of contemporary women in the arts. Ceres provides an exhibition space that enhances public awareness and helps remediate women's limited access to commercial galleries. It also serves as a supportive base for a diversity of artistic and political views.
Over the years Ceres has encouraged not only artists but writers, musicians, dancers, poets and storytellers to perform in the gallery and take risks with their work that might not be possible in a commercial setting. The members of Ceres Gallery believe the arts provide an important social service – that art has the power to educate, enhance and enrich the quality and depth of people's lives.
Ceres provides a showcase for women artists regardless of age, artistic style or commercial viability to exhibit their work in New York City. It is not restricted in style, medium or theme. Many artistic and political events are presented throughout the year with participation by gallery artists and artists from the larger arts community. The gallery operates as a democracy which means members vote on all decisions including the review of possible new members and they participate in monthly meetings to plan the overall direction of the gallery.
In addition, Ceres has a professional Director to facilitate the smooth running of all programs and exhibitions. Currently, Ceres has a roster of showing artists from the New York metropolitan area and from across the country with a small number from countries outside the U.S.
Visit the Ceres Gallery website at www.ceresgallery.org
Pen and Brush
For over 120 years, Pen and Brush has been the only international nonprofit organization offering an outlet for women in both the literary and visual arts in the city of New York. It is located at 29 East 22 Street, New York, NY.
According to its mission statement: "We recognize that gender-based inequality in the arts has a much larger historic societal context. But we also recognize that by concentrating our resources within our sphere of influence, Pen and Brush has the greatest chance of effecting real change for women in the arts. We at Pen and Brush strongly support the premise that art and literature are vital aspects of the human experience. We also believe that art and literature created by women deserves to be recognized and valued on its merit."
From its website: "Pen and Brush provides a platform to showcase the work of excellent female artists to a broader audience. Our galleries can accommodate a variety of group shows, solo and feature exhibitions curated by art world professionals who support our vision."
Visit the Pen and Brush website at http://www.penandbrush.org
A.I.R. Gallery
A.I.R. Gallery, located at 155 Plymouth St., Brooklyn, N.Y., is the first non-profit, artist-run gallery for women in the United States. Its mission is based on the feminist principles of economic cooperation and decision by consensus. Since its inception A.I.R. has continued "to offer an alternative venue for women that protects the creative process and the individual voice of the artist."
Founded in 1972, A.I.R. offers women artists a space to show work "as innovative, transitory and free of market trends as the artists' conceptions demands."
In 1993, the A.I.R. Gallery established the Fellowship Program for underrepresented or emerging artists. The A.I.R. program includes mentoring and professional development for six artists over a 12-month period in preparation for a solo show at A.I.R. Gallery.
All women artists not having a solo show in the last 10 years and residing in the greater New York metro area are eligible. The A.I.R. Fellowship includes a scheduled gallery exhibition, member artist liaison and an additional stipend.
Visit the A.I.R. website at www.airgallery.org/.
Women's Studio Workshop
Women's Studio Workshop (WSW) is a visual arts organization located in Rosendale, N.Y, (P.O. Box 489
Rosendale, NY, 12472) that provides residencies and internships to women artists at all stages of their careers. It was founded in 1974 during the feminist movement by four women artists: Ann Kalmbach, Tatana Kellner, Anita Wetzel and Barbara Leoff Burge.
The Mission of the Women's Studio Workshop is "to operate and maintain an artists' workspace that encourages the voice and vision of individual women artists, to provide professional opportunities and employment to artists at all stages of their careers, and to promote programs designed to stimulate public involvement, awareness and support for the visual arts."
WSW offers six Residency Grants.
Visit the WSW website at www.wsworkshop.org.
American Women Artists
American Women Artists is a non-profit organization dedicated to the inspiration, celebration, and encouragement of women in the visual fine arts.
Since its inception, American Women Artists has worked diligently to bring women artists to the attention of the art world through museum shows, juried competitions in leading galleries around the country, festivals, symposiums, workshops and an international exchange. Our goal is to increase the number of professional opportunities for women in the visual fine arts by creating the kinds of opportunities that lead to greater inclusion.
American Women Artists serves members throughout the United States along with a growing contingent of artists from Canada. AWA is an independent, tax-exempt nonprofit organization that celebrated its inaugural exhibit in 1990 at the Tucson Museum of Art and incorporated as a 501c3 in the state of New Mexico in 1998.
"In 2017 we are launching 25 in 25 – a goal to secure twenty-five museum exhibitions in as many years. We're doing this because work by women artists makes up only 5% of the permanent holdings of art museums in America."
Visit the AWA website at https://americanwomenartists.org/
Professional Women Photographers
Professional Women Photographers (PWP) welcomes any woman photographer interested in connecting to other photographers to share information, ideas and experiences in an informal and professional atmosphere.
PWP members range from photojournalists to fine art photographers, and from seasoned professionals to newly emerging artists.  It offers a discounted "Under 30" Membership and Student Exhibition Committee to show its support and encouragement for young photographers. PWP also sponsors several calls for entry every year that help fulfill the organization's mission of advancing women in photography. There are member-only calls, as well as international calls that are also open to the general public.
Each year PWP's Community Outreach Program helps struggling New Yorkers by donating photography services to a nonprofit organization. It also provides mentoring and photography lessons to children and teens in need.
Visit the PWP website at http://www.pwponline.org.
ARC Gallery
Arc Gallery is an internationally recognized exhibition space located at 2156 North Damen, Chicago, Illinois, that has been an integral part of the Chicago art scene since its inception in 1973. Founded during the women's movement as an alternative to the mainstream gallery system, ARC is one of the oldest co-ops of its kind in the country.
As a non-profit, woman artist-run cooperative, ARC continues its feminist tradition by providing exhibition opportunities for professional and emerging artists working in all media based on excellence of artwork, without discrimination toward gender, race, age, class, physical/mental ability, sexual, spiritual or political orientation.
ARC works to empower women by providing professional and mentoring opportunities in the visual arts. ARC serves to raise public awareness on various community-based issues by presenting exhibits, workshops, discussion groups and programs by, and for, underserved populations.
Visit the ARC Gallery website at http://www.arcgallery.org
The Feminist Art Project
The Feminist Art Project (TFAP) at Rutgers University in New Jersey, is an international collaborative initiative celebrating the Feminist Art Movement and the aesthetic, intellectual and political impact of women on the visual arts,art history and art practice, past and present.
TFAP is a strategic intervention against the ongoing erasure of women from the cultural record. The Project re-focuses public attention on the signal achievements of the Feminist Art Movement and shines a spotlight on current feminist art influences, trends and accomplishments.
TFAP promotes diverse feminist art events, education and publications through its website calendar. Website visitors can find exhibitions, lectures, artist talks, classes, films and other art related activities in their area or to include in their travel plans.
TFAP facilitates regional networking and program development internationally and throughout the U.S. by linking visitors to TFAP Regional Coordinators. Regional coordinators and groups work with artists, teachers, writers, curators and venues to develop and promote feminist art events. Interested web-visitors can learn how to become involved with The Feminist Art Project in their own communities by contacting a coordinator in their region.
Formore information visit http://feministartproject.rutgers.edu/
New York Society of Women Artists (NYSWA)
Diana Freedman-Shea, NYSWA President's statement: "The New York Society of Women Artists (NYSWA) was founded in 1925 and devoted itself to avant-garde women artists. The organization had 23 painters and sculptors, all recognized as professionals. Four of the original members participated in the Armory Show, some were members of the Whitney Studio Club and the Society of Independent Artists.
"Critical response to NYSWA's exhibitions was overwhelmingly favorable, and a review in Art News described the group as a "battalion of Amazons that is surely unbeatable.
"Today, NYSWA is an intergenerational organization of 46 active members. Many of us began to make our mark in the 1960's and forward, in the heart of New York City life. We aim to maintain a clear focus on art itself, and more specifically on making public the fine works of talented women, in galleries, cultural spaces, museums, embassies and other quality venues."
Visit the NYSWA website at www.newyorksocietyofwomenartists.com/
Guerrilla Girls
The Guerrilla Girls are feminist activist artists. Over 55 people have been members over the years, some for weeks, some for decades. Our anonymity keeps the focus on the issues, and away from who we might be. We wear gorilla masks in public and use facts, humor and outrageous visuals to expose gender and ethnic bias as well as corruption in politics, art, film, and pop culture.
We undermine the idea of a mainstream narrative by revealing the understory, the subtext, the overlooked, and the downright unfair. We believe in an intersectional feminism that fights discrimination and supports human rights for all people and all genders.
We have done over 100 street projects, posters and stickers all over the world, including New York, Los Angeles, Minneapolis, Mexico City, Istanbul, London, Bilbao, Rotterdam, and Shanghai, to name just a few.
We also do projects and exhibitions at museums, attacking them for their bad behavior and discriminatory practices right on their own walls, including our 2015 stealth projection about income inequality and the super rich hijacking art on the façade of the Whitney Museum in New York.
Visit the Guerrilla Girls website at http://www.guerrillagirls.com
ADVANCE THE STATUS OF WOMEN ARTISTS.
SHARE THIS ARTICLE ON SOCIAL MEDIA.
by