In a consultation recently an artist asked me "Why is it that some artists' careers rise to stardom while other artists, who are equally talented, remain invisible?" It was an excellent question that led me to write this article on the subject of public relations. Having been an arts writer for 30 years and a former art magazine publisher, I am well acquainted with the role that public relations plays in the art world. My artist client  quickly reminded me that most artists may not know about the topic. So, here it is: "The Basics of Public Relations For Artists". I hope it eliminates the mystery about why some artists get more of their share of fame.
What is Public Relations?
"Public Relations" is a broad umbrella under which community relations, networking, publicity, self-promotion, art marketing and a multitude of other activities fall.
If you're on social media, everything you post is a form of public relations. You send messages about yourself with every original post you make or share.
All of these add up to what generates your public image.
As you build your art career it is important to understand the benefits of public relations for artists. This article aims at providing the basics with some history and ideas on the subject.
To see one's name in print! Some people commit a crime for no other reason. ~ Gustave Flaubert
The History of Public Relations
Public Relations is not a new concept. The use of Public Relations in the arts goes back to Futurism, born in the years immediately preceding World War I. This art movement aimed to agitate an uneasy self-consciousness, and it incorporated advanced techniques of publicity and showmanship.
Since then, many artists have engaged the services of Public Relations specialists and self-promotion to advance their careers. For instance, Jackson Pollock and Jacob Epstein hired the same public relations agent — Eleanor Lambert — who specialized in promoting artists' careers.
Public Relations is a multi-billion dollar industry. Most experts would agree that nothing in the media today is generated independent of the assistance provided by someone engaged in public relations. The process often begins with a single phone call or e-mail to reach the right person.
I've never liked the recognition, the questions, the publicity. I have often felt like running away and hiding. ~ Al Pacino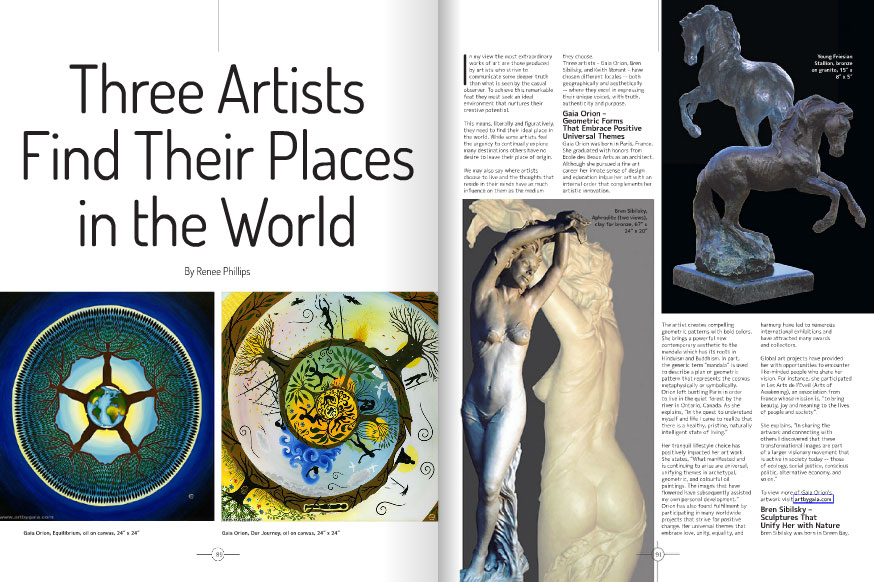 What is Publicity?
Publicity is free exposure from members of the press in the form of print, radio, TV or the Internet.
Whenever you receive publicity you experience the direct correlation between the power of the press and your professional status. You know this to be true if you've ever had a positive art review and watched how your art buyers reacted to the printed words and how it elevated your self-esteem.
Simply stated, the more publicity you receive the more known you become, the more value is accredited to your work, and the more influence and power you gain.
Advertising
Another form of Public Relations is Advertising. Many artists have gone this route to get the word out about themselves.
In his desire to attain fame and fortune Jeff Koons spared no expense. He bought advertising space in art magazines and billboard space around New York City.
Lynda Benglis bought a two-page spread to spread her nude body in Artforum, a leading art magazine. Painter Marilyn Minter bought TV time to announce her exhibition. They did it unabashedly and spent lots of dollars to do it. They would agree it paid off.

Some are born great, some achieve greatness, and some hire public relations officers.
~ Daniel J. Boorstin
The Press Release
The vehicle that drives the message to the press is the "News Release or "Press Release". It relies on excellent writing skills and the packaging of information that tells the merits of the individual, organization, product, event or service.
The Press Release includes details about "Who, What, When, Where and How". It is usually sent when there is an event such as an exhibition, workshop, art fair, art award or grant, art book release, or the launch of a new art business and/or website.
Once disseminated to the correct media outlets the Press Release can be shared with the public through countless media outlets. Successful public relations in the arts is consistent and aggressive and relies on knowing to whom to direct the message.
Publicists maintain a database of art writers, journalists, publishers, blogs, news media, feature editors, and more, and maintain strong ties with those individuals through regular communication.
In the future everyone will be famous for fifteen minutes. ~ Andy Warhol
The Art Blog
A very effective form of Public Relations and self-promotion is the Art Blog. Every time you post a new article on your blog and use the "share" buttons and post in social media you are using the art of self-promotion. Many artists don't have an idea about why or how to use their Art Blog and fail to gain the many potential benefits.
Social Media
The least expensive, albeit time consuming way to integrate a public relations program into your art marketing plans is the use of social media. It's a place where one post can go viral and you'll be instantly famous. But, that's an entirely different and huge subject of its own.
Where to Begin
Most artists know it is important to promote themselves but don't have any definitive plan or goals about the subject. Maybe it's time for you to think about how to raise the volume on your self-promotion.
At the very least, learn about the art of writing a press release and start building a database of editorial outlets.
You could also arrange a consultation with me to discuss how to promote and market yourself and your art. I'd love to help you attain the recognition you deserve.
You may also want to read What to Do When You Receive Publicity As An Artist
PLEASE SHARE
by