Have you ever considered placing your art in healthcare facilities? This could offer you a new outlet for sales and commissioned works of art. If your art fits the criteria, there are many different venues where your art will be welcome. They include general hospitals, senior residences, acute care hospitals, surgery centers, medical office buildings, physicians' offices, rehabilitation centers, and many more. In this article I offer 10 reasons why you should consider seeking ways to get your art into the collections of the healthcare industry.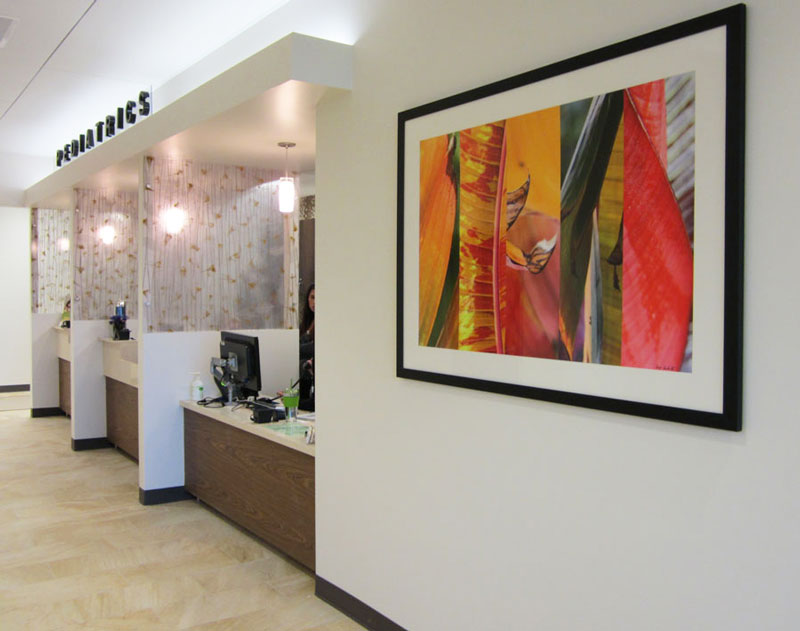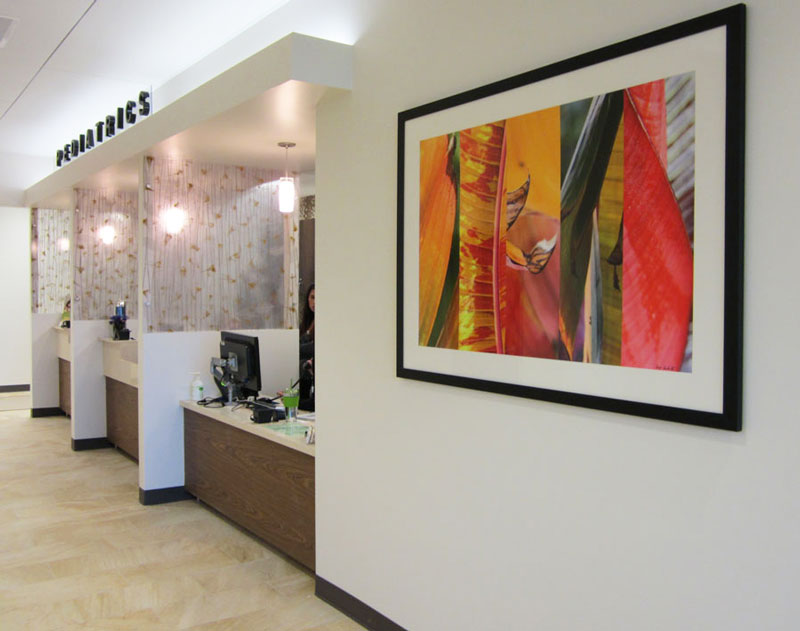 Also known as "arts in medicine" or "integrative arts medicine," the use of art in healthcare has been around for many decades; however, the locations and demands are surging. A plethora of research studies conducted with patients are being done and the data is mounting about what kinds of art, subject matter, colors and the like, are proven to have the most positive benefits.
I have written about this subject on The Healing Power of ART & ARTISTS website. I will write more articles on the subject on this website in the near future. I have also prepared an introductory e-Guide on the subject.
10 Good Reasons
to Consider This Industry For Your Art
1. Barbara Markoff, leading art consultant in the healthcare industry and owner of Artrageous! in San Diego, CA states, "The healthcare sector remains a steady and buoyant market due to population growth, population aging, and the need to update older facilities with new technology. Increasingly, medical facilities including hospitals, clinics, senior living residences, and dental and medical offices have recognized the importance of providing healing and aesthetically pleasing environments."
2. The U.S. Department of Labor predicts double-digit job growth through 2022 in the field of healthcare and the health services industry.
3. Colleges and universities are aware of this demand and have added new courses and majors to educate students to work in careers that will promote wellness, prevent disease, and improve the overall health of individuals of all ages, in both cities and rural areas around the world.
4. Art is now considered an important element in wellness. It is widely known that certain art has a healing effect on viewers; therefore, the number of health and wellness resources seeking art has been growing in numbers and are continuously adding artwork to their spaces.
5. The healthcare and wellness industries are hiring design specialists and corporate art consultants to find art, commissioning artists to create art, and hiring art therapists and training artists to teach art-making to patients.
6. Nonprofit organizations are on the rise that are working directly with artists, such as Rxhibition, an organization that places art in chemotherapy treatment rooms and The Foundation For Photo/ Art in Hospitals, that places photographic art in hospitals around the world.
7. There are many common areas in any one locale that you will find artwork displayed. They include entrances, registration areas, waiting rooms, corridors, patient rooms, chemotherapy treatment rooms, MRI scanning rooms, visitors' lounges, and cafeterias.
8. According to NBC News, 2014, a growing number of health care facilities have arts programs, including musical performances, healing gardens and art classes, and permanent, public art displays such as paintings and murals were the most prevalent.
9. There will be more professionals working in wellness education, healthcare management, occupational therapy, fitness, adventure education programs, as well as healthcare design — all in search of art and artists.
10. The prominent New York School of Interior Design (NYSID) is training interior designers to specialize in assisting healthcare facilities and hospitals to curate an environment designed for healing.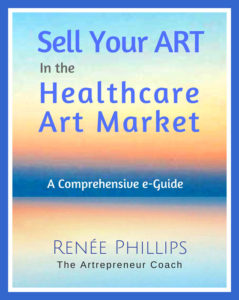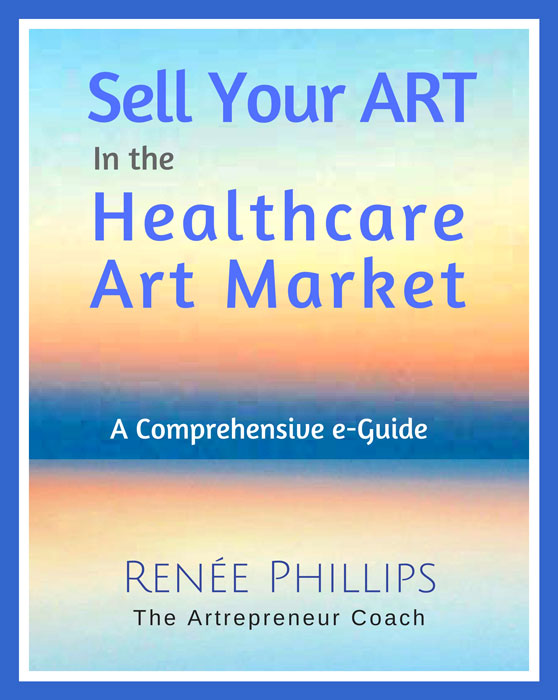 Sell Your ART In Healthcare e-Guide
I have produced a comprehensive e-Guide on the subject of Art in Healthcare to help artists understand more about this ever-growing art market. It covers a lot of ground.
You will find out what criteria is required for the art used in healthcare venues, learn about a selected art consultants who specialize in this continuously burgeoning market, find out how to contact them, what they're looking for, and find more healthcare art consultants. You'll also learn from a few artists who have successful experience in the healthcare art market, find other opportunities and much more. And, at the end of the document you'll find resources to help you find more leads and learn more about the subject.
Learn more about this e-Guide and how to order it. You can download it from here within minutes!
PLEASE HELP ANOTHER ARTIST BY SHARING THIS ARTICLE
by