It may still be summer but before you know it people will be thinking about what to give as holiday gifts. And, your art work should  be on  their minds. My advice is plan for your holiday art sales now.
Marketing experts agree more than 70% of the population prefer that businesses reach out to them by email. To help you generate robust art sales over the holidays I want  you to use the power of email marketing. You can take these seven steps for holiday promotion or any time of year.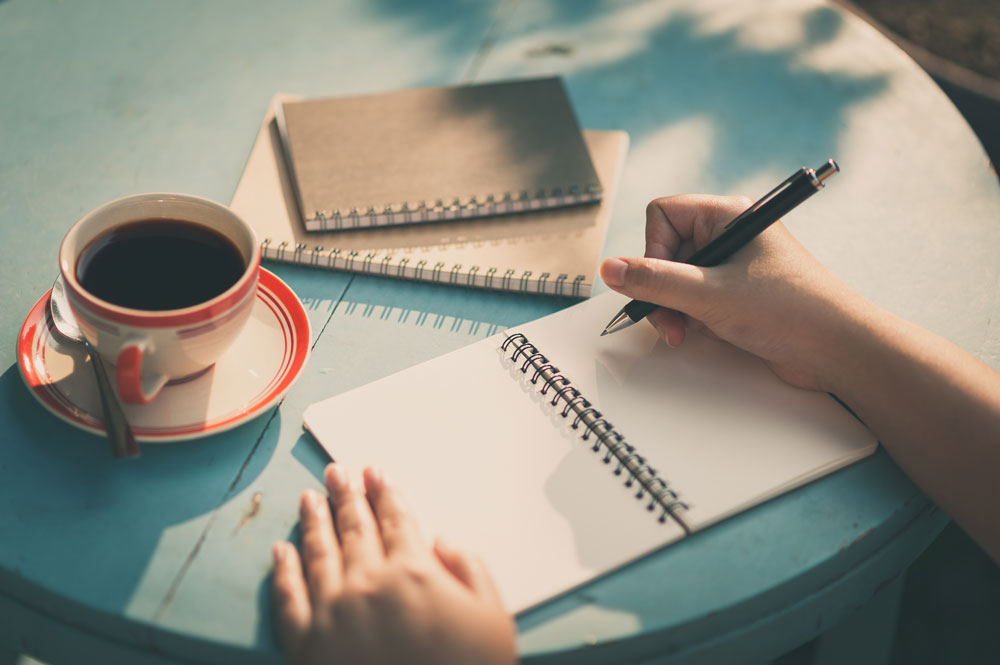 In case you're wondering, what exactly is email marketing?
Well, the experts describe it as a marketing strategy that uses emails sent to current and prospective buyers to generate measurable returns for your business. And, it's done with an email service provider such as icontact.com, constant contact.com, mailchimp.com, or another. I suggest you check them out and decide which one you prefer. They all provide basically the same services and varying fees.
Okay, now for the steps…
1. Review and Improve Your Email List
Having a good list is key to any successful email marketing campaign. It's important to clean it regularly and continue to expand it. You should already be sending emails to your list at least once a month so you already have an attentive audience. If you aren't doing that, get started now.
2. Arrange Your List Into Groups
Grouping your email list will improve your personalized approach for best results. For holiday email marketing campaigns, consider organizing your list based on customer purchase history, customers who purchased your art during the holidays last year, purchase amounts, and/or online interest. This is especially useful if you have more than one price category and product.
3. Establish Your Email Marketing Sales Goals
Define your financial target.
How much do you want to earn in holiday sales?
What works of art will you be focused on selling?
Will you offer special holiday editions this year?
Consider starting your campaign in September by sending an email announcing special holiday pieces that may be ordered in advance. This is useful for limited edition prints and commissioned art pieces.
You want to get those orders placed in the fall so you can plan your schedule.
4. Create A Schedule
Plan the dates and subjects of your emails from now through December. Set a theme for each email. Place the dates in clear sight on your calendar. The more you can brainstorm, begin writing the text and choosing the types of images now the more stress you'll eliminate later on.
Also let your potential customers know your deadlines for ordering and shipping. Keep in mind, Hanukkah begins December 12th this year.
You'll be doing your customers a favor by letting them know you'll have their gift-giving problems resolved early and easily. So, begin making suggestions in the fall and then ramping them up each month. Anticipate their questions by providing the answers in  your emails.
5. Write Powerful Subject Lines
Experts agree the subject lines in your emails make a big difference between the recipient opening it with curiosity and excitement or tossing it into the trash. Choosing great subject lines are essential for successful email marketing. You don't want yours to get lost in the holiday promotion. The best subject lines attract the reader's attention and describe what's waiting for them inside the email.
Start collecting and saving the best subject lines you receive from artists, art businesses, publications, galleries and museums. If you plan the subject lines and outline the content for several email newsletters in advance you can plan an overall and consistent theme and personality that communicates your special brand.
6. Select The Best Images
Prepare great images now so you'll have several to choose from for each of your emails. Consider creating works of art that may be compatible with the spirit of the season. Whatever works of art you have available for sale, focus on creating good quality, large and impressive images.

7. Evoke The Spirit of the Season
The holiday season is the time to share your positive outlook. Send thoughtful messages of peace and love. Appeal to your full range of customers regardless of their religious and cultural background. Sprinkle good cheer, poetry, or prose that will resonate with them. Lift their spirits. Strive to make your emails the most appreciated ones they'll receive.
PLEASE SHARE and COMMENT!
by