This light-hearted article gently pokes fun at some unrealistic artists we all  know.  It also discusses the qualities and practices that most successful artists possess and affirms my belief that the champion artist is an inspired realist.
Scenario #1 – The Runner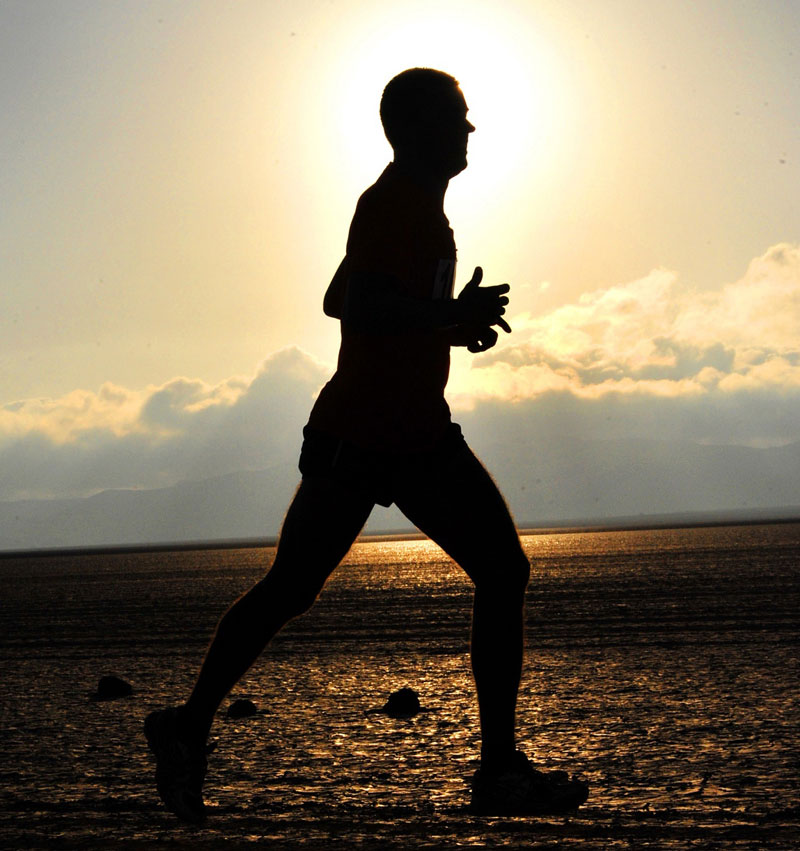 A person makes an appointment with a fitness trainer after purchasing a new running outfit and the top of the line running shoes. This person tells the fitness trainer, "I want to run in the next NYC Marathon. And, I know you're the best trainer to help me do it."
The trainer asks: "Why do you want to run in the Marathon?"
Answer: "It looks like fun and I would be proud if I accomplished something important."
Trainer asks: "How many miles do you run every day?"
"Um… Not sure, I try to run a couple of days a week, but you know, I have a busy social schedule and I have a full time job. And, you know, it's been raining a lot lately."
Trainer remarks: "To run in the NYC Marathon there are certain requirements you need in order to qualify. To prepare yourself demands a regime and daily routine to maintain stamina, lower your fat weight and build endurance. Could you describe your nutrition plan to me?"
Reply: "Gee, is that so  important?"
Did you find this scenario amusing? What thoughts entered your mind? What's your opinion of this person?  What's your reaction to the trainer's questions and remarks?
Scenario #2 – The Artist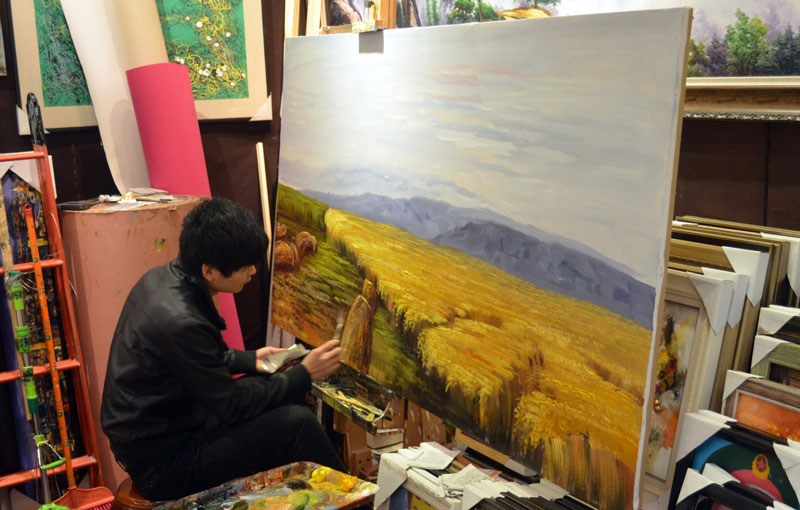 An artist, who has loved creating art since childhood, schedules an appointment with a career coach.
The artist explains, "I want to get into a gallery. I want to be a famous artist and sell my art internationally. And, from everything I know about you, you're the best career coach."
The coach asks, "How many hours do you spend each week creating art? Have you produced a significant body of art  in a cohesive signature style? How many works of art have you sold?"
The artist pauses and says, "Hmmm… Well, I have a day job and I'm so tired after work, but I try to paint a few hours on the weekends unless my friends want to hang out. I also don't have a separate studio so it's difficult to focus and get inspired. I have a  bunch of paintings in different sizes, mediums and styles, some finished… some aren't… I haven't sold any, that's why I want a gallery."
The coach asks, "Do you visit galleries to see how they function and the kind of art they exhibit? How much time do you spend every week learning about the business side of being an artist? Do you have  an art website? Are you on social media?"
The artist replies, "OMG, are you kidding? That sounds like too much work for me! I don't want to do that! And, I don't know how! That's why I'm looking for gallery to do those things. Actually, maybe what I need is an agent. Can you tell me what to do to find an agent?"
Facing Reality
This scenario might appear to be somewhat extreme and exaggerated but it helps to prove my point:  Just as the runner who  enjoys running occasionally won't be ready to run the marathon, the artist who doesn't apply themselves 100% won't reap the rewards they want.
Becoming a full-time successful artist is similar to training for the Marathon — and even more. It's a lifetime of consecutive marathons. The desire to get into galleries and attract other accolades require desire, stamina, determination, commitment and discipline. It means giving up some activities to make room for those that are required to build and sustain a substantial career.
Some artists simply aren't willing to put in the effort. They don't want to take the responsibility for the direction of  their careers and they unrealistically assume or hope they can find someone who will do the work for them.
They often lack the knowledge and understanding of how the business of art actually works or even how to create a business plan for themselves.
The Dedicated Artist is A Marathon Champion
Many artists I know go to their studios every day with the same commitment and attitude for achieving success as a Marathon champion.
They make life altering changes and sacrifices, eliminate  bad habits, step up their learning curve in new areas, and face the facts. They don't use excuses and are accountable for their actions.
They read articles and books about the business of being an artist. They apply what they learn even if the tasks are tedious, boring and challenging. They set goals. They see the larger picture as well as the details. They visualize the "finish line".
If that describes  you, you know the sweat and tears and aching muscles are reminders of a goal worth achieving. You did it because you knew you could and you were willing to give yourself that chance. And, because you are an inspired realist. You are a champion and deserve to get the "Gold Medal".
PLEASE SHARE!
PLEASE COMMENT!
by