Have you ever wondered why some artists have collectors like celebrities have fans? It is often because they have learned how to treat their art buyers. They practice the art of customer service. In this article I share a personal experience and the importance of customer relations when selling art. This article is about how smart artists treat their art buyers like royalty. They should offer a course on the subject in art school.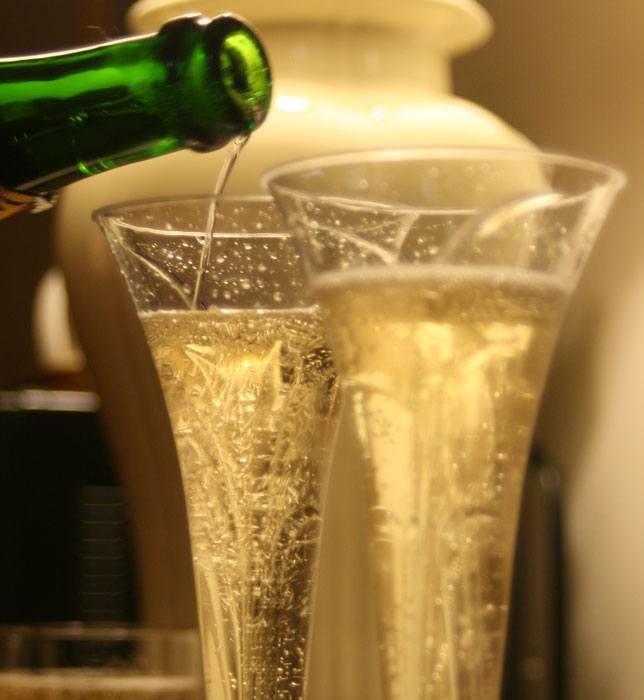 Recently I attended an opening reception for an artist's one-person exhibition in a New York townhouse gallery. While I was mingling with fellow guests in the main exhibition space the artist approached me and whispered in my ear "Come with me." He took me by the hand and escorted me to a back room, where classical music wafted through the air. He opened the door and placed a Baccarat crystal glass of Champagne in my hand. Then he said, "I want you to meet my other special friends and collectors."
Invite Your Art Buyers Into Your Private Inner Art Sanctum
There we were, all feeling elated to meet each other in that private sanctuary. What this artist did was brilliant, but not unusual. Many experienced art dealers and artists know the art of extending special courtesy. They know the key to art career success is to make your art buyers feel special and your supporters feel as truly important, valued and cherished individuals.
It was many years ago that I discovered the presence of the inner sanctum in the art world when I interviewed Leo Castelli for Manhattan Arts International magazine. His assistant led me to the private back room of his gallery where they contained their most valuable works of art. There I sat and exchanged art talk with one of history's most legendary art dealers surrounded by original, rarely seen precious works of art by Kandinsky, Rauschenberg and others that hung within a few inches from me.
I was giddy with excitement as I imagined all the top collectors who sat in the same chair in the room where a multitude of million dollar sales transpired.
Offer Your Buyers The "White Glove" Treatment
When I was an artist I was grateful for every buyer I had and eagerly expressed my appreciation by offering "white glove" customer service. I invited them to private soirees at my studio where they could meet other interesting art collectors and leaders in the community.
Frequently, I would hand deliver my large paintings to their homes and help them find the right locations and show them proper hanging techniques. I would offer to help them select the right frame and often take them to the custom framer I did business with.
I also kept a record of my customers' birthdays and on special occasions I sent them gifts, such as a box of printed note cards, one of my books, a calendar or print featuring my art work, or wearable art piece that I painted — always with a personalized note.
I didn't realize until later I was instinctively practicing one of the most powerful art business credos: Treat your customers like royalty. Now, as a career consultant and coach I encourage artists to integrate these activities into their art business practices. It's fun to imagine many new creative expressions of gratitude that lead to art career success.
How Artist Allison Coelho Picone Offers Magical Moments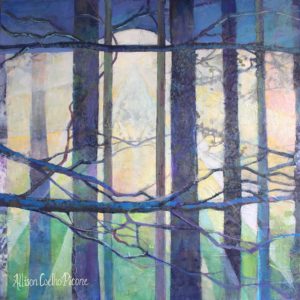 You don't need a royal budget to treat others like royalty. It's often the small heartfelt gestures that are most meaningful.
As artist Allison Coelho Picone allisonpicones.com reminds us, "Magic happens because I become connected with each and every one of my buyers. Connections are what make my job so special and soulful."
Her customer relations approach
A few of the many special gestures she offers to her customers are: "I make sure to explain the inspiration behind the piece to them. Also, a handmade title and description card is placed on the back of the picture. I may offer repeat buyers discounts on their next purchase. A follow-up phone call and/or email is made to see how the artwork is fitting in its new home."
How Can You Go The Extra Mile?
Most acts of courtesy require little more than your sincere desire to reciprocate kindness to others who are important in your life and your art business. I encourage you to use your creativity and imagination to "go the extra mile" and shower them with authentic appreciation.
When you focus on ways to show your gratitude to clients and customers you'll strengthen those connections and have a steady flow of business for a long time to come.
This article about art career success includes excerpts from my article that appeared in the December 2015 January 2016 issue of Professional Artist magazine titled "Treat Your Customers Like Royalty".
Looking for ideas?
Want some art marketing advice? Check out my consultation and coaching services.
PLEASE SHARE THIS WITH FELLOW ARTISTS
by