Barbara Rachko is an internationally exhibited artist, author and blogger. She creates unique pastel-on-sandpaper paintings that are inspired by Mexican and Guatemalan cultural objects. Dividing her time between residences in New York and Alexandria, Virginia, she enjoys a busy and successful career as a professional artist. She continues to win accolades, including completion of Aljira's Emerge2000 business program for artists, a Joyce Dutka Arts Foundation award, and grants from the Templar Trust. She is also the author of "From Pilot to Painter," an e-Book available on Amazon. She is also a member of Manhattan Arts International curated online Artist Showcase Gallery. It is an honor to present this interview with artist Barbara Rachko. In it she shares her philosophy, career goals, valuable advice to artists and more.
RP: Barbara, what is your definition of art career success?
BR: A personal definition of art career success that I have enjoyed for many years is the ability to devote all of my time and energy to art-making. I am an anomaly among New York fine artists because I don't have a day job. Also, I am free of family and other responsibilities so I can devote significant time to exploring what it means to be an artist in New York in 2016.
RP: What personality trait do you have that has been most helpful in your art career?
BR: My personal creative process and how it evolves and grows over time continues to fascinate me. Also, I possess an unwavering love of craft and enjoy creating art in the studio, even after thirty years.
RP: What career accomplishment are you most proud of and why?
I am most proud of my global network of friends, collectors, and fans who enjoy and support my work. Over the years, thanks to direct personal contact and social media, many have become valued friends.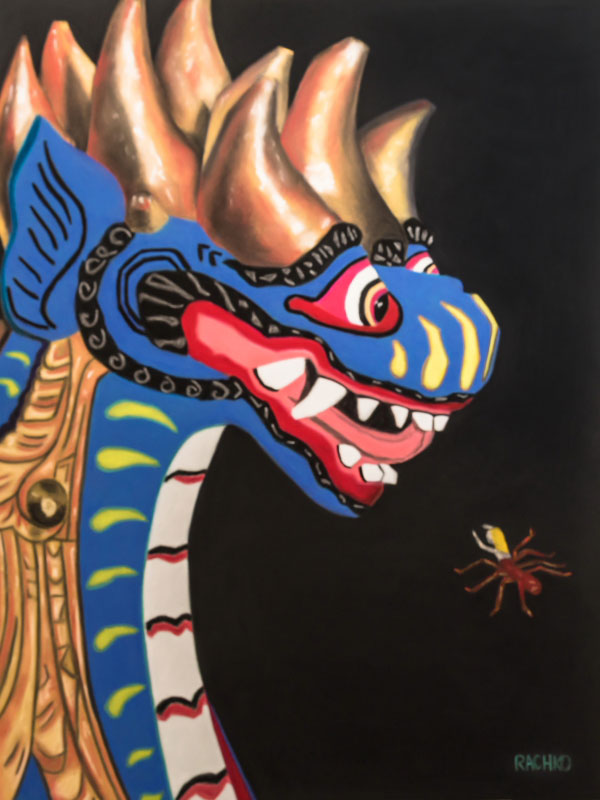 RP: Do you have an essential philosophy that guides you in your creative expression?
BR: Here are my two essential philosophies:
Give it all you've got and keep going." I wrote this years ago on a piece of paper and tacked it onto the wall behind my easel so I can always see it.
Excellence can be attained if you… care more than others think is wise…risk more than others think is safe… dream more than others think is practical… expect more than others think is possible." This is on a small plaque, also tacked on the wall behind my easel. A co-worker gave this to me when I resigned my Naval commission to pursue an art career.
RP: Besides your art materials is there something you couldn't live without in your studio?
BR: I would not want to work without music. Turning on the radio or the cd player is part of my daily ritual before heading over to the easel. (Next I apply barrier cream to my hands to prevent pastel being absorbed into my skin, put on a surgical mask, etc.). I generally listen to WFUV, WBGO, or to my cd collection while I'm working. Listening and thinking about song lyrics is integral to my art-making process.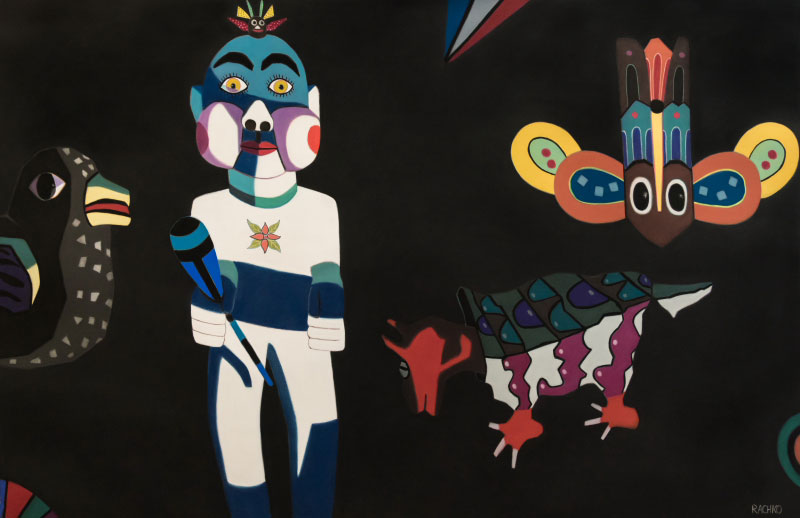 RP: What art marketing activity do you put into practice regularly that works most successfully for you?
BR: My "Barbara Rachko's Colored Dust Blog" (4+ years) continues to be a crucial aspect of my marketing plan. Blogging forces me to think deeply about my own work and to explain it clearly to others. The process has helped me develop a better understanding about why I make art and has encouraged me to become a better writer.
I am very active on all social media sites: it's as important to put nearly as much time and energy into having my work seen and collected as it is to create it.
RP: If you mentored younger artists who are beginning their art careers what single most important piece of advice would you offer?
BR: I have two pieces of advice:
1. Build a support network among your fellow artists, teachers, and friends. It's tough to be an artist starting out. Also, be sure to read plenty of books by and about artists. Most have experienced similar challenges.
2. Do whatever you must to keep working – no matter what! Being an artist never really gets easier. There are always new obstacles and you'll discover solutions over time.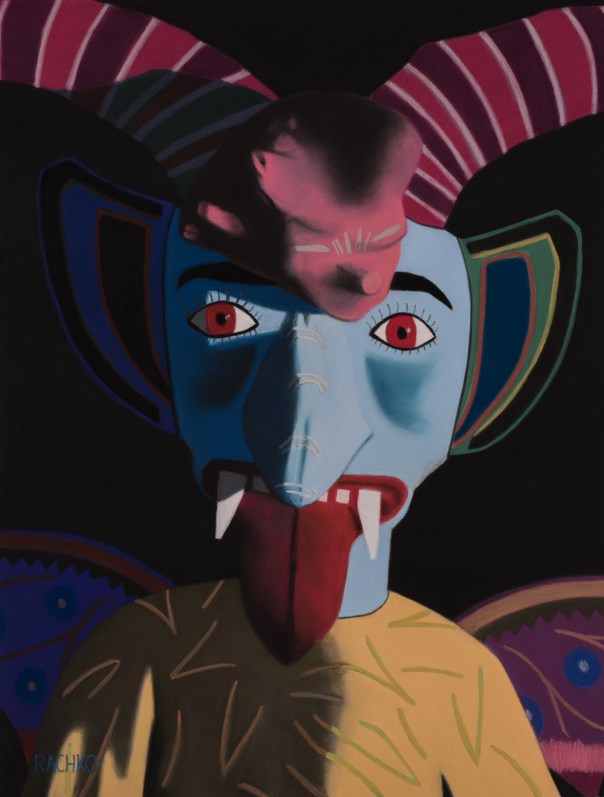 RP: What invaluable art business lesson did you learn in the past year that took your career to the next level?
BR: I have decided that it IS necessary to work with galleries and hope this will take my career to the next level. During my thirty-years as an artist, I have been represented by two dozen galleries and found most of them to be disappointing. For the past few years I have focused extensively on social media and other sorts of creative marketing. My efforts have built significant name recognition – many more people around the world know about me and about my work – but my collector base has not expanded as much as I would have liked. So I have revised my marketing strategy to include gallery representation.
RP: What is your current priority career goal? What steps are you taking to attain that goal?
BR: My priority is seeking a New York gallery to represent my work. Recently I began working with an advisor who has thirty years of experience in the local art scene. He is working to help facilitate an introduction to the right gallerist.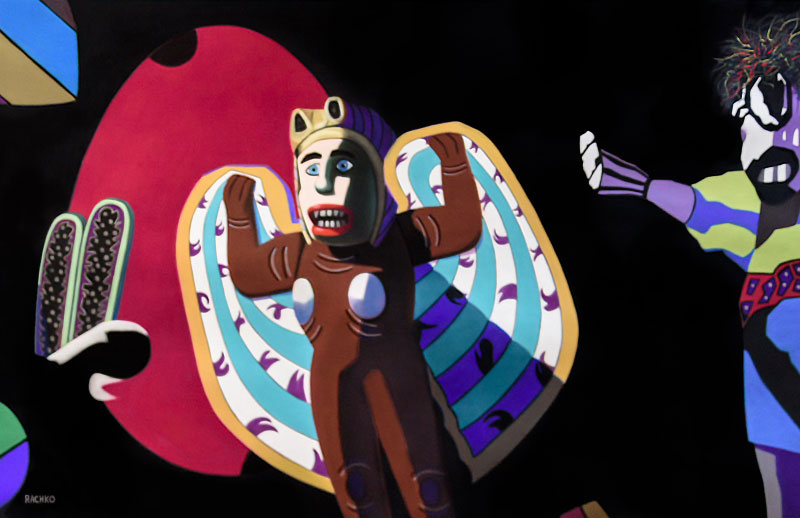 RP: What article did you most enjoy on this website and what did you learn from it?
You offer a wealth of articles addressing publicity, marketing, inspiration, and other helpful
information for artists. As a consistent blogger since 2012, I was especially drawn to the article "The Benefits of Having an Art Blog" on the benefits of having an art blog. This article confirmed that the time and thought I put into my blog posts are worth the effort.
RP: What do you think is an artist's chief responsibility?

BR: All serious artists have the responsibility of developing our unique and special gifts to the best of our abilities and sharing our creative output with an appreciative audience. In other words we do good work and then we educate, and often create, the audience for it. This is the demanding, all-important task that gets me out of bed every day.
In showing what is possible artists cannot help but create a better society. Ours is essential work.
Visit Barbara Rachko's website www.barbararachko.com
Join Barbara on Facebook www.facebook.com/barbararachko
Read and subscribe to her blog  www.barbararachkoscoloreddust.com for her latest updates.

PLEASE COMMENT BELOW AND SHARE THIS ARTICLE
by