Nancy Staub Laughlin www.nancystaublaughlin.com is a mixed media artist who has created a new concept of the "still life".  Her successful art career spans more than three decades. Her creative process involves a series of integrated steps working with pastels on paper and photography. After photographing her "stills", the photograph is used as a reference to complete her pastel drawing. In her "assemblages", she incorporates the photograph into the pastel.
This is Part II of the interview with Nancy with her advice to artists. In the previous interview  I featured her finished works of art. Here, I share two of her photographic stills and one completed work of art. Click here to read Part I.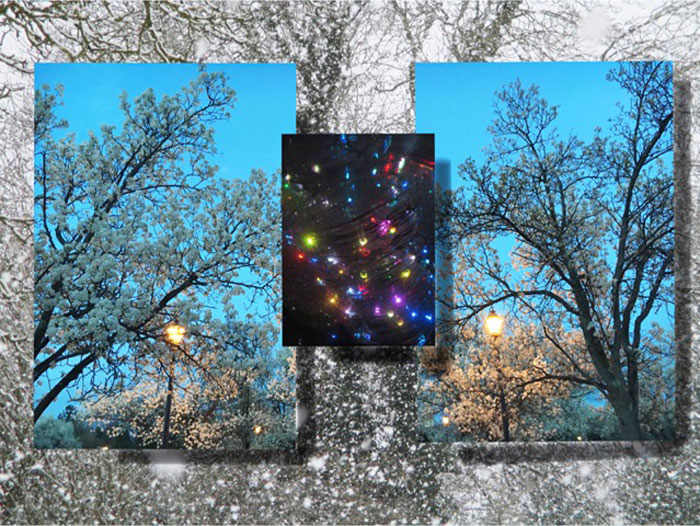 Nancy has received critical acclaim and reviews throughout her impressive career including being reviewed by the late art critic and historian Sam Hunter. The artist has exhibited extensively throughout the East Coast of the U.S.
RP: Nancy, I advise artists to know how to define their unique vision that sets them apart from all other artists. What brief statement do you use to describe your creative purpose?
NSL: I envelope the viewer, play with the balance of nature vs. glitter and unveil my glowing and unique world.
RP: Your creative process is fascinating. When you begin with your photographic stills what items do you gravitate toward?
NSL: I gather specifically chosen 'props' and then combine them to create a new concept of still life. My extensive collection of mirrors of every kind, glass objects in every shape, sheer fabrics, baubles, and sparkles, allows me to create the appropriate balance of translucency, layering and glitter. Bodies of water, be it bowls, fountains, photographs of oceans, or even a glimmer of a reflection of shimmery water, are often incorporated. Photographs of landscape are also an added element, serving as a natural counter balance to the glitter, sequins, and sparkle.
"People who have followed my career for the past 35 years can still tell even with my newest work, that I am the same evolving artist. That is the ultimate compliment."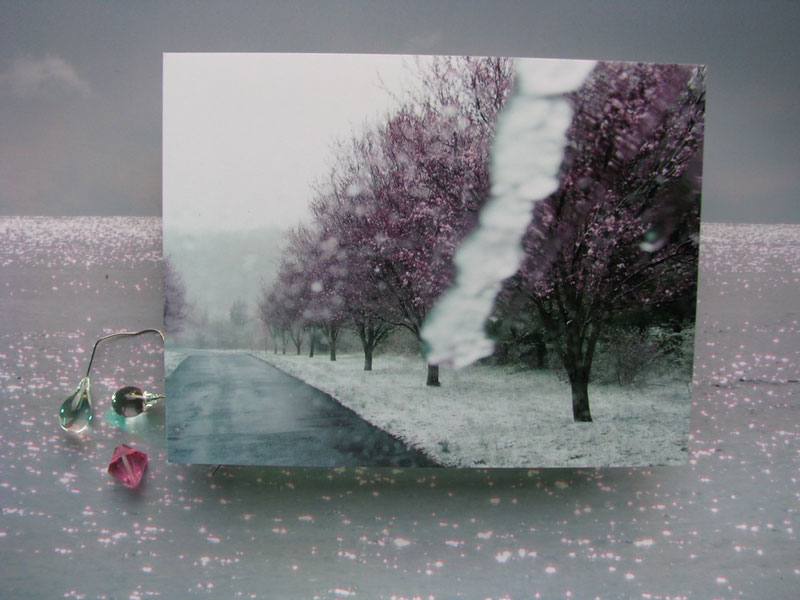 RP: Nancy, you emanate tons of confidence. What personality trait do you have that has been most helpful in your art career?
NSL: I would say my strongest trait is having a business sense. I am efficient and organized and can be the squeaky wheel. The trick is to know the fine line of over stepping the boundaries that could immediately put you in the no pile.
RP: What message would you like to share with young artists who are at the beginning stages of their careers?
NSL: I will say that being an artist is not for the meek. Being an artist is basically applying for a new job every day…one has to prove over and over again who they are. That is assuming one can even get to the right person to tell your story. The bottom line is you can never give up because you were born to do this…period!
RP: As an artist who continues to grow and evolve, what art business lesson have you learned from experience recently that you want to share with other artists?
NSL: I reached out to a director of a university gallery where I had exhibited, Six New Jersey Masters. I asked him if he would consider me for a future solo exhibit. He ultimately said yes. I truly believe it was because, most importantly, he liked my previous work, but, I also gave him everything he asked for on time and efficiently. The lesson is go back to where you were successful and see if there are more opportunities that you can follow up.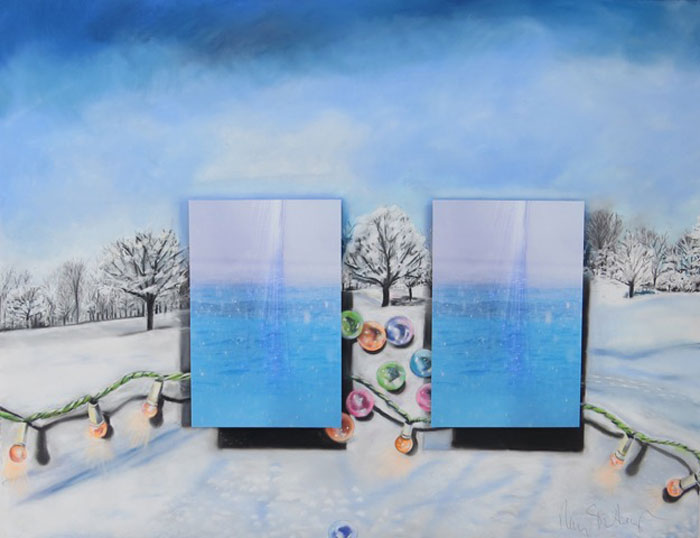 RP: Do you have an essential philosophy that guides you in your creative expression?
NSL: It is pretty easy for me… passion and yes, obsession guide me without too many obstacles. Stay true to yourself and grow. People who have followed my career for the past 35 years can still tell even with my newest work, that I am the same evolving artist. That is the ultimate compliment.
RP: What is your priority career goal at this time? What steps are you taking to attain that goal?
NSL: My goal is to keep exhibiting. It really helps my focus to have a mission to accomplish with a deadline. There is nothing more satisfying than to see your work all together in a gallery/museum setting.
To make this happen, I am constantly reaching out to galleries, museums to attain this goal. Even though I have exhibits through 2017, I am working on the next venue for 2018/19. I have possibilities that I want to keep pursuing.
RP: In three words of less, what message do you want artists to always remember?
NSL: Never Give Up!
Click here to read Part I of the interview with Nancy.
Visit Nancy Staub Laughlin's website at www.nancystaublaughlin.com
PLEASE SHARE!
by