For centuries women have inspired, enlightened and informed us with their enormous talent, vision and commitment. Many have served as creative trailblazers. Unfortunately, their contributions have gone under-recognized. That's why we are pleased to announce the opening of the New-York Historical Society's Center for Women's History. The inaugural event will take place on March 8, 2017, on International Women's Day.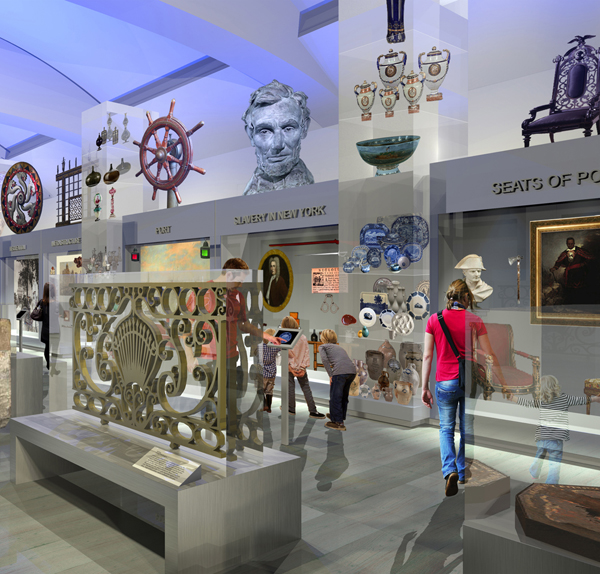 The Center has been described as, "a cutting-edge museum and scholarship hub". It will highlight the "significance of women's history to the study of the American past and demonstrate how women across the spectrum of race, class, and culture exercised power and brought about change even before they could access the ballot box."
Dedicated to Sharing the Story of Women's History
The new Center for Women's History will be the first institution in the nation that is fully open to the public and dedicated to showcasing the central role women have played in American history. Dr. Louise Mirrer, president and CEO of the New-York Historical Society stated, "Our brand new spaces dedicated to studying and telling the story of women's history will, for the first time ever within the walls of a museum, ensure women's rightful and permanent place within the broad American historical narrative."
The full-floor project of the museum was inspired by New-York Historical's discovery of the unknown story of Clara Driscoll and the "Tiffany Girls," who designed and created many iconic Tiffany lamps at the turn of the 20th century, many of which are in the Museum's collection.
What The Center Includes
* Rotating exhibitions in the 1,300-square foot Joyce B. Cowin Women's History Gallery
* Special display cases illuminating particular moments from the broad sweep of women's history
* A bold interactive digital installation
* State-of-the-art education space funded by the Thompson Family Foundation for students, teacher workshops, classes, and intimate public events.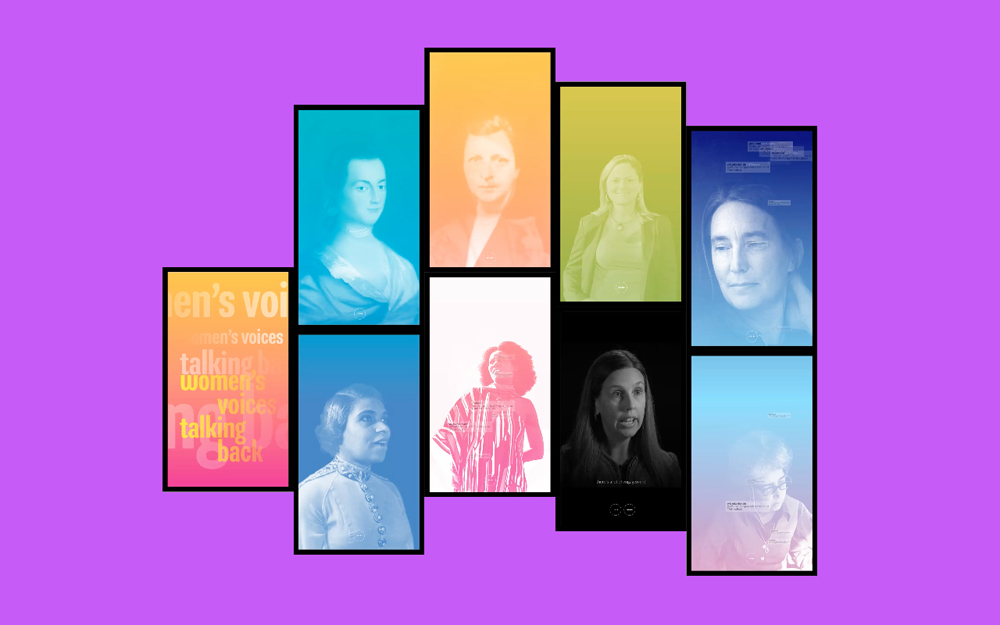 Multimedia Installation Highlights Women's Contributions
"Women's Voices", a multimedia digital installation reveals the hidden connections between remarkable women who left their mark on New York and the nation. Eight oversized touchscreens present famous faces alongside those who worked anonymously and collaboratively, driving change through creativity, faith, grit, and passion.
"New York Women in a New Light", a specially produced 15-minute film highlighting stories of remarkable women in early 20th century New York, will screen in the Museum's first floor auditorium in rotation with "New York Story", the museum's signature film about the history of the city.
Inaugural Exhibition
An inaugural exhibition in the Cowin Gallery, "Saving Washington", will be on view March 8 through July 28, 2017.
The New-York Historical Society is located at 170 Central Park West, at Richard Gilder Way (77th Street), New York, NY.
Visit the New-York Historical Society website at http://www.nyhistory.org
*****************************************************************************************
Manhattan Arts International HERStory Exhibiton – 50 Women Artists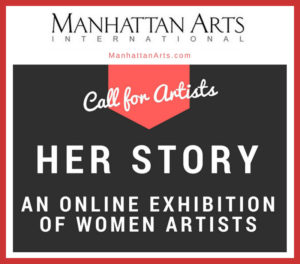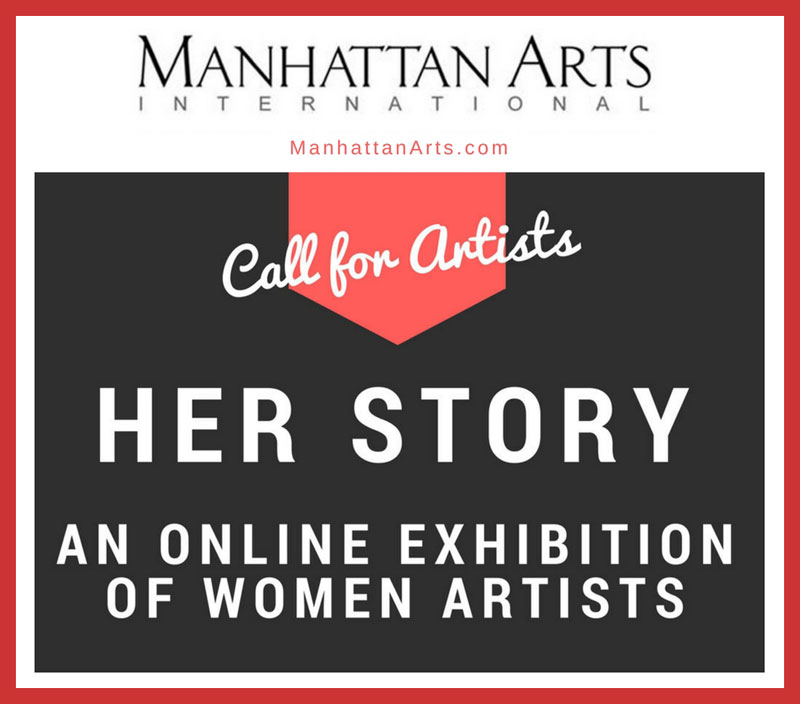 Another project that honors women in history is Manhattan Arts International which has been presenting "HERStory" exhibitions on its website since the year 2000. The purpose of this online exhibition is to provide a venue for outstanding yet under-recognized women artists from around the world.
The "HERStory 2017", online exhibition will feature selected art work by at least 50 outstanding contemporary women artists.
All styles, mediums, subject matter and themes will be accepted. Any 2D and 3D mediums including painting, drawing, sculpture, works on paper, mixed media, photography, digital art, fiber, assemblages, installation art, and one-of-a-kind, handmade functional art pieces, including ceramics.
Entry deadline is April 16, 2017.
Learn more about how to submit your artwork to "HERStory 2017" by visiting http://www.manhattanarts.com/herstory-exhibition-2017/
PLEASE SHARE
by