This article by art marketing expert Carolyn Edlund will answer many questions you may have if you're thinking of selling your art online. Carolyn Edlund is an art business consultant and writer, and the founder of Artsy Shark www.artsyshark.com. She is also the Executive Director of The Arts Business Institute, and frequently speaks on art business topics in live workshops throughout the U.S. and internationally.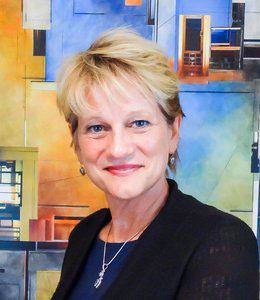 Online art sales are growing every year, and many artists have taken advantage of this opportunity. You may be considering whether online art sales could work for you as well. There are pros and cons to getting involved, so ask yourself these questions to decide if online art sales are a good fit for you.
What if I'm represented by brick and mortar galleries?
If you have a working relationship with galleries who sell your art, you will want to make sure that you don't have a contractual agreement with them that precludes you selling online in competition with the gallery. If so, honor your contract or start a conversation with them to discuss the subject. It always makes sense to be transparent with your galleries, because you are in a very real sense a "partner" with them in selling your artwork.
If you are sell original art through galleries, you might want to think twice before you begin to sell reproductions of those works online. Your galleries may have an opinion on how this will affect the value of your original. You might learn that they intend to offer your work on their own online portal to gain extra exposure. Or, they may not have a conflict with your online sales efforts.
If you have your own art website, it certainly makes sense to link to those brick and mortar galleries that represent you, driving traffic and potential sales to them.

What types of products do I intend to sell?
If you want to sell online, there are many options; you can find an extensive listing here: 125 Places to Sell. Some are exclusively for selling original art, while others also list reproductions for sale.
If you would like to sell reproductions without the upfront cost of printing them, you may want to consider Print on Demand sites. These providers usually offer your own "artist page" where you can upload your images to present your collection. They will accept orders, process payments, produce the reproductions, and ship to the customer. Your portion of the sale will be a small percentage of the sales price (if your agreement with the provider is a licensing agreement, which generates royalties) or they will have a base price for the product and you can determine the markup.
Print on Demand providers offer many options. Your art images can be printed on clothing, cell phone cases, tote bags, shoes, and many other products. This will of course increase the number of products you are selling, and spread your price point range as well, which could be a plus. Many artists have tried Print on Demand websites, and results can vary widely.
How much time do I have to market my art online?
Regardless of the online site where you intend to sell, you are largely responsible for driving traffic to it through your own marketing efforts. Artists regularly report that promoting art for sale online takes hours of their time each week. If you cannot spare the time to market, chances are that your online sales will languish. You must be committed and ready to do the work required to set up your online store, as well as promoting on a regular basis. And if you choose to sell through more than one online platform, your marketing activities will increase accordingly.
What about my own art website?
I always recommend that artists have their own website, because that's where you have the most control. You can brand your site as you like, choose a template or theme that best presents your portfolio, and gather email addresses for your all-important prospect list. You might want to link through to an online sales platform from your site for sales purposes, but don't forget to ask site visitors to subscribe in order to identify interested visitors for follow up purposes.
How can this work with my offline activities?
An online store can work in tandem with your other marketing and sales activities. If you exhibit at art festivals, for example, you can use the link to your online store to close prospects who didn't buy in person, or to drive repeat sales. Email marketing works well for this purpose.
Whether to sell online or not is a personal decision, and each artist will have their own incentives and concerns. Nevertheless, the trend of online art sales is expanding, and customers are gaining confidence in purchasing art that is technically "sight unseen" on the internet.
Have you made sales of your art online? Did you have a positive experience? What are the challenges you faced?
PLEASE COMMENT AND SHARE
by