We know that art education and creative talent alone will not guarantee a successful art career. As an art career coach I've learned there are certain characteristics successful artists have that set them apart from others. In this article I offer 8 of these traits that work for many artists I know. I have also added some examples of how you can incorporate them. In each category you'll find links to related articles for further reading.
1. Courage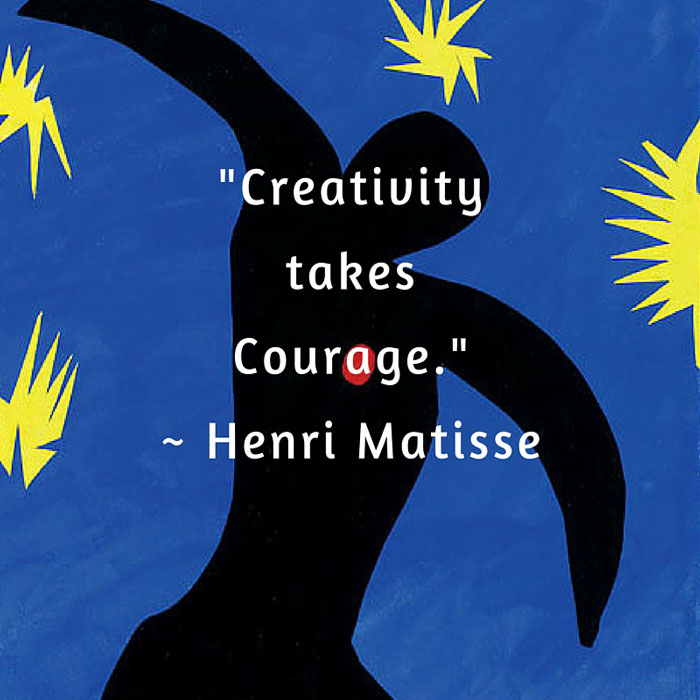 Matisse reminds us, "Creativity takes courage." Success does not reward timidity so step outside your comfort zone.
Dare to raise the volume higher on your activities to promote yourself and your art.
Stand up for what you believe and create the kind of art that meets your highest moral and ethical standards.
Refrain from mediocrity, fashions and trends in art, and continuously seek new levels of creativity and professional achievement.
Have the courage to leave a relationship or refuse a business offer that will compromise your integrity and self-worth.
Be brave and follow your artistic vision.
Seek positive role models and mentors and aspire to be more like them. Discover motivation in stories about artists who have triumphed over adversity.
2. Commitment
Artists who have an unwavering commitment to stay focused on their priorities accomplish their objectives.
Commitment is the difference between a goal and a wish. We all have wishes and dreams, but what matters most is when we devote ourselves to following through on those goals we desire, even when we don't want to do the work.
Successful artists exercise a relentless discipline to learn and apply artistic techniques and the desire to push creative boundaries.
Successful artists show their commitment by laying the foundation with a business plan.
Make a decision to accomplish a certain goal this year and set a date for it. For example, you may commit to creating 10 new paintings for a one-person show this year or selling 5 paintings in the next 6 months.
Incorporate daily habits to review and reinforce your creative, career and financial goals. Make your goal a priority and use a relentless approach with a "to do" list and deadlines.
Strive to be a good manager of your time.
3. Confidence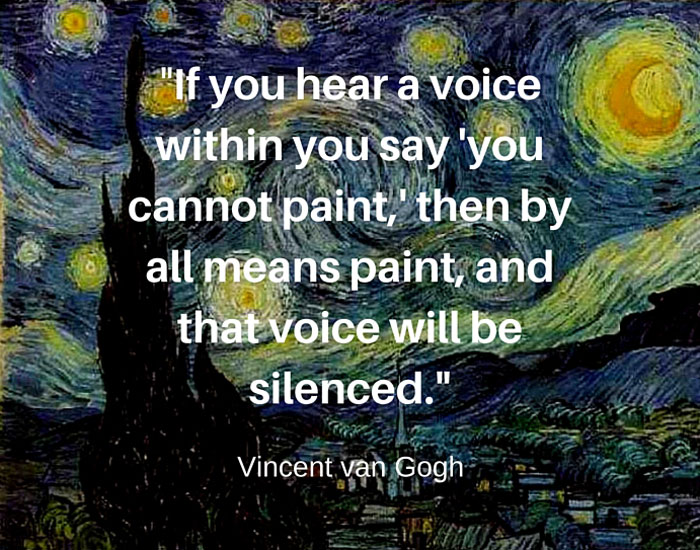 This might be the most important quality you need for success. Art collectors and art dealers are attracted to artists who radiate confidence the same way that bees are drawn to flowers.
Be the kind of artist who demonstrates a clear vision of your personal and professional strengths. Exude an infectious positive energy in your posture and methods of communication.
Build your confidence muscles and self-esteem the way an Olympic champion does. It requires a daily routine.
As Van Gogh reminds us, ignore the critical inner voices as well as the judgmental naysayers.
Don't allow self-doubt to sabotage your career.
Eliminate your need for approval and acceptance.
Trust and follow your innate creative instincts.
"Because one believes in oneself, one doesn't try to convince others. Because one is content with oneself, one doesn't need others' approval. Because one accepts oneself, the whole world accepts him or her." ~ Lao Tzu
4. Consistency
A serious professional artist refrains from jumping from one creative direction to another. They have attained their true identity and distinctive style with a specific brand.
Experimentation is great when you are in your studio but not so when you bring your art to a public forum. If you spread yourself all over the creative map it will require more time and effort to target your collectors, galleries and opportunities for recognition.
If you want to achieve success adopt a consistent level of professional behavior, a regular program of art marketing activities, and a cohesive artistic style.
Be consistent and reliable in your business relationships. Show up on time. Follow up.
Develop and follow a cohesive marketing approach that matches your consistent, recognizable body of work.
Speak and write about your art in a consistent manner that reflects your unique vision.
5. Changeability
Stubbornness, inactivity and inertia are the enemies of success. Successful creative individuals are open and receptive to change. They apply new methods of problem solving, embrace new art materials and technology, and keep abreast of changes reflected in art world events.
Don't be afraid to change if a plan, behavior, attitude or strategy isn't working. Tap into your innate strength and wisdom to alter or replace it.
Periodically examine your ineffective habits and consider other proactive alternatives. Learn to be as flexible as a willow tree and you will never be uprooted!
Successful artists never cease exploring and learning about the mysteries of life. They continue to learn new ways of doing things.
6. Camaraderie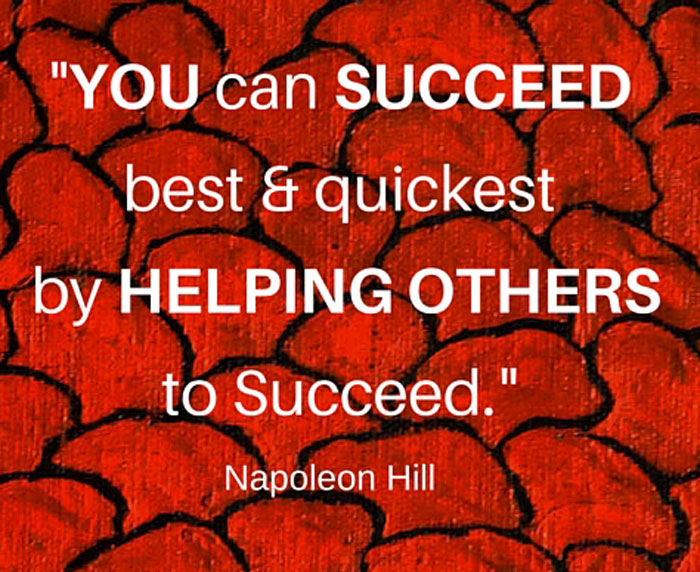 Camaraderie is an empowering experience. Seek fellow artists with whom you can share your goals, resources and information.
Exude a spirit of generosity among fellow artists.
Help others in need for the mere satisfaction of it without expecting anything in return.
Join arts organizations where you can find others who understand and empathize with your challenges and you can give and accept support from each other.
Look for groups on LinkedIn, Twitter and Facebook where you can find kindred spirits and form alliances.
7. Cooperation
Successful artists practice honesty and maturity in their professional relationships and diligence in their art business responsibilities.
In business the act of cooperation, even with people you wouldn't be friends with, is essential.
Strive for common ground in your business relationships.
Tolerate other people's opinions.
Try not to burn any bridges.
8. Collaboration
People gravitate to artists like a magnet when they recognize they are not only gifted artistically, but also imbued with a spirit of generosity.
Artists who demonstrate these admirable traits attract the interest, support and collaboration of others. Writers like me want to write about them, people want to buy their art, magazine publishers choose their art to grace the covers of their publications.
Successful artists serve a purpose beyond gratification of their own ego.
Few successful artists accomplish anything alone. There is strength in numbers.
Be a person who enjoys reciprocation, mutual exchange, and partnerships.
Participate in art projects with others who share your vision.
Need Help?
I'd love to help you if you need personalized assistance in achieving more success in your career.
Learn about my consulting and coaching services.
SHARE THIS ARTICLE WITH OTHER ARTISTS
by