Time management is one of the biggest challenges for creative individuals. Time seems to evaporate and get out of our control. If you are seeking some ideas to help you manage time better you came to the right place. In this article I offer 10 time-saving tips for busy artists.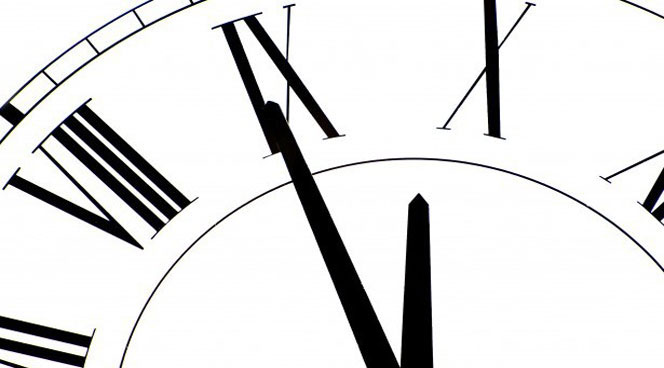 The mistakes that prevent us from being most productive are: unfocused time in social media,  sorting through junk mail and email, having a poorly organized work area, absent or poor planning, failure to choose and implement priorities, lack of delegation skills, procrastination, over-committing, not finishing projects, attempting to do too much at once, failing to tame creativity overload, and so on…
Want to gain more time for creativity? Here's a simple idea: Eliminate the worst time wasting habits and replace them with time-saving practices.
Strive for Excellence – Not Perfection
The trait of perfectionism effects your profit margin and as Salvador Dali said "Have no fear of perfection – you'll never reach it." As a perfectionist you can waste so much time redoing projects and often may not complete them. Don't let this happen to you. Instead, strive to do better each time you start task or creative project.
If you suffer from perfectionism, remember this… When weaving a blanket, an Indian woman leaves a flaw in the weaving of that blanket to let the soul out. Isn't that amazing?
Keep Daily Accurate Expense Accounts
To determine your profit / loss for your art business keep a daily record of every income and expense. Categorize your expenses by type, such as: office expenses, professional services, art supplies, utilities, etc. When it's time to design your art business plan, project your cash flow and do your taxes and your end of the year summary, it will be effortless.
There are many programs you can choose from with time-saving functions, charts and graphs such as Quicken and Excel.
"It's not enough to be busy, so are the ants.The question is, what are we busy about?" ~ Henry David Thoreau
Maintain a Current Art Inventory List
Do you know how much art you have ready to be sold? Do you know the total value of your current inventory? Create an inventory sheet which lists your art, medium and retail/wholesale prices.
This will not only give you an optimistic sense of "money waiting to be collected", it will save time when you are asked to provide a list for insurance purposes and options for prospective clients.
Determine Your Value Per Hour
Decide if your art is a business and not a hobby. Prosperity will not occur without this important step. Keep a log of your time spent in your studio. When your art starts to sell you can determine how much you are earning per hour. (If an average painting sells for $1,000 and takes 20 hours to create your hourly rate is $50 an hour, not including other overhead costs, etc.)
At some point, you can decide to save time and earn more money by hiring someone to help you do the uncreative work so you can spend more time creating art. If you can get an intern (free) you have just increased your value per hour!
"The only reason for time is so that everything doesn't happen at once." ~ Albert Einstein
Prepare Your Images For Print and Online
Many times when I will ask an artist for a 300 dpi jpeg to accompany a magazine article I'm writing they don't have one on hand so they miss a golden opportunity to get publicity. When you or your photographer shoots your work immediately prepare a range of sizes and resolutions to have on hand.
You can use 72-100 dpi for your website/blog and should have 300 dpi jpegs for print — books, magazines, catalogues, postcards.
Label The Back of Your Art
A good practice is to provide detailed information on every work of art you plan to sell, whether you are selling from your studio or through a gallery. This label should include your name and contact information, title, medium, and size.
For your own information assign a number to each work which will correspond to your inventory list that will also include time spent on the piece.
"If you don't have time to do it right, when will you have time to do it over?" ~ John Wooden
De-clutter your LinkedIn Email
If you're on LinkedIn, you have the option of how frequently you receive email updates from the groups you belong to. Scroll down to the bottom of the email you receive from the group and you'll see this: Don't want to receive email notifications? Adjust your message settings. Click that link.  You can change your preferences there and save time and space in your mailbox.
Schedule Social Media Posts in Advance
This alone could save you so much time and boost your social media marketing efforts! In addition to using social media to interact personally with potential customers directly, if you have general announcements to post and are a multi-social media user, schedule your tweets, updates and comments in advance.
I use http://www.hootsuite.com. From that one site you can schedule updates for Twitter, LinkedIn, Google+, Facebook in advance. Another useful time-saving platform is http://www.Tweetdeck.com.
Additional benefit: View all streams in one location.
From these two platforms (and there are more options out there) you can schedule posts, view your streams of friends and followers, mentions, DMs, and more, all in one place at the same time.
Avoid the Costly "free" or Cheap Options
The least expensive computer may cost us time and costly repairs when it doesn't function properly. The less expensive and poor quality art supplies may generate inferior results.
Sometimes a bargain or sale is a good option and sometimes it is a waste of our hard earned money. So, look for value instead of focusing on the price tag.
Wishing you much success in your time-saving efforts!
More Time-Saving Tips
Since I wrote this article I wrote a sequel to it. If you want more time-saving tips, jump to this page for 10 more time saving tips.
PLEASE SHARE THIS ARTICLE WITH FELLOW CREATIVES!
by