(Update January 13, 2018: The current exhibition I'm curating for Manhattan Arts International is titled "New Beginnings". Visit ManhattanArts.com.)
I'm like a child on Christmas morning with a pile of presents under the tree waiting to be unwrapped. But, instead of boxes, there are hundreds of jpegs for me to open. Each one is a treasure, and I'm fully aware I am viewing a work of art created with the heart and soul of a creative person. A myriad of ideas, emotions, and subjects awaken my senses and ignite my imagination. I rejoice in the knowledge there are so many gifted individuals on this planet. That's why I love curating online art exhibitions for Manhattan Arts International.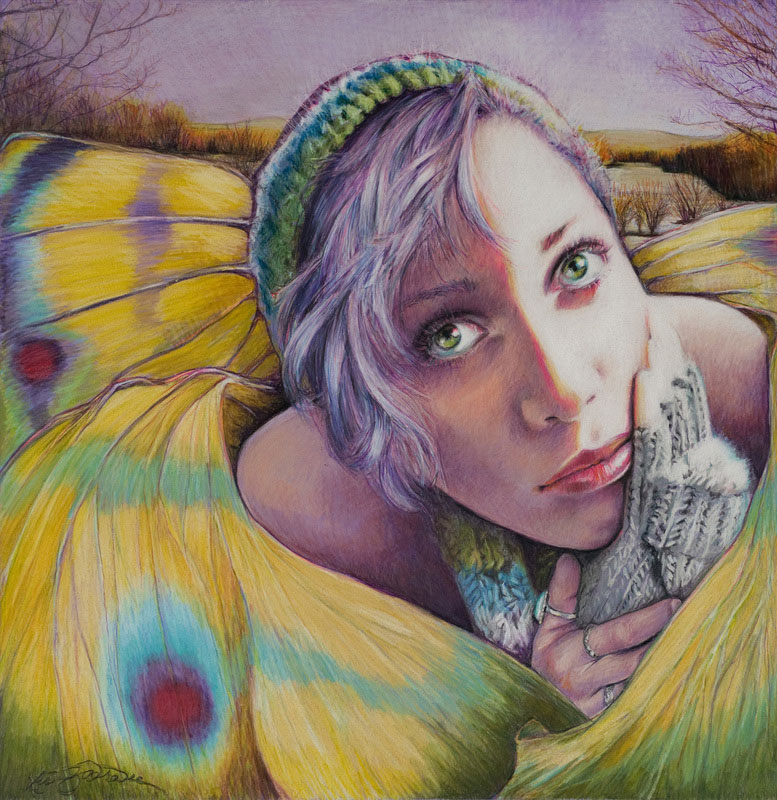 For me, it's not just about picking out jpegs to place on the website. It's about rewarding the most deserving artists. As I view each image, I think about the artist who created it and ask myself:
Does it immediately make me say "Wow!"
What was the artist trying to communicate?
Does this entry fit the theme?
Did the artist take time to get the art photographed properly?
Does the art demonstrate a mastery of the medium and other technical skills?
Does it represent a clarity of vision?
How original is it?
Does it retain my interest after several viewings?
Has the artist found their own unique signature style or is unfocused and still searching?
How well does their artist's statement, submitted with their entries, express the theme. Is it well-written?
Does this work of art surpass the other artists' entries?
Which one of the artist's entries is best for this exhibition?
Should this artist be considered for one of the top awards?
My Objectives as A Curator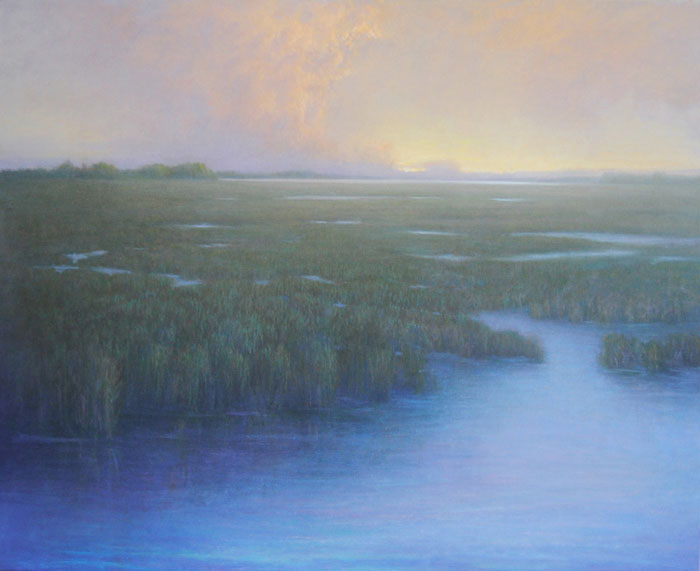 Like an architect designing a house, I perceive an overall vision of the show. I imagine it's also like conducting an orchestra or choreographing a dance performance. Each individual work of art stands on its own and when presented together the total impact is greater than the sum of its parts.
My objective is to show as much diversity as possible, to share a story with many different facets and dimensions. My desire is to take viewers to levels of understanding and visceral responses that will have an incredible and lasting impact on them.
My purpose is to encourage as many visitors as possible to visit the artists' websites, because I want to help artists gain new followers, buyers and career opportunities.
I believe that Art make us see and feel differently than before we saw it and it must transform us. The best artists have this ability.
Selecting The Finalists
As I view and review each entry my heart often overflows with joy. I become infatuated with many of the works of art. I can feel my serotonin levels rise. To take a closer look at the details my nose is so close to the computer monitor… if only I could crawl inside and see these works of art in person.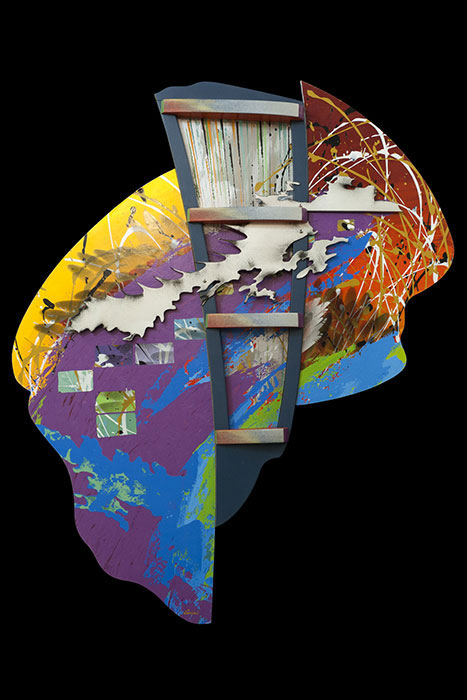 I remind myself that I have to endure the arduous task of eliminating a good portion of the artists. This is the part of the jurying process I dislike; however, it is unavoidable. The next dilemma I encounter is, how do I choose the finalists among so many outstanding works of art? There are several artists who equally deserve all of the top awards. There are no measuring devices to make this simpler.
I Also Visit The Artists' Websites
As the curator, I am not only choosing works of art for an exhibition, I am also choosing artists that I want to promote to our widespread international audience, across several social media platforms.
So, before I pick the finalists,  I visit dozens of artists' websites.  I learn a lot on these visits. I find out if the artist creates consistently high quality artwork. I learn if the artist puts in the effort to develop a professional career. I carefully read their artist's statements and biographies and this becomes part of the judging process. For me, it's not just about picking out jpegs to place on the website. It's about rewarding the most deserving artists.
On these visits, since I'm an artist career coach, I catch a lot of mistakes artists make. A common mistake is that artists don't choose their best works when they enter a juried competition. On this subject, I wrote an article Avoid Getting Rejected in Art Competitions.
Years of Rewarding Satisfaction and Upcoming Exhibitions

I must have organized 100 or more exhibitions in my career – in brick and mortar exhibition venues and online. The process is an honor and pleasure that I know I will continue to enjoy for years to come.
Every year, as Director and Curator of Manhattan Arts International, I organize 3 or more online exhibitions. We receive entries from artists around the world working in all styles and mediums. Learn more about our exhibitions.
It's rewarding to think about how many artists I have come to know through these exhibitions. Many artists I have known for decades. When I add the numbers, several thousand artists have been promoted through these Manhattan Arts International exhibitions. It's fun to do google searches and find their awards listed on their resumes.
My hope is the exhibiting artists and viewers gain as much pleasure from these exhibitions as I do.
To learn more about Manhattan Arts International's current Call For Artists and upcoming exhibitions visit Manhattan Arts International
PLEASE SHARE
by