Most artists describe themselves as a "Contemporary Oil Painter", or identify their work as something like "Mixed Media Assemblages". There's nothing wrong with those taglines; however, they are as general and vague. They don't help the artist stand out as unique.
Do you have an art tagline or brand? A tagline is a phrase that sends a message, captures your target customer's interest, and is etched in their memories long after they met you and viewed your art.
I admire an artist who is inspired to express their identity with a sense of confidence and commitment. They choose a tagline that resonates with them and their passion.
This article includes excerpts from my newly revised e-Book "How To Write Your Artist's Statement".
Creating Your Tagline or Brand
Your tagline deserves the same amount of attention as you give to choosing the titles of individual works of art, a series, and the titles of your one-person exhibitions. It is also a tool that accompanies your artist's statement.
Your tagline usually follows your name on your website and on your business cards. Choose a title that is authentic, short and descriptive.
Here are examples of artists who have chosen accurate and memorable taglines for their art.
Philip Noyed "Geometric Illuminations"
As soon as you land on Philip Noyed's website you see the image above. He places the words "Geometric Illuminations" inscribed across a bold image. Below this you find a longer description: "Philip Noyed Creates 2-D and 3-D Luminescent Art that Activates Your Space with Color and Light".
He sets the mood for what you can expect from his art. He then explains, "I utilize digital design and contemporary printing technology to create color and light art using images mounted on acrylic, fused on glass, or acrylic tubes to create LED light installations."
His approach provides a dramatic and easy to follow experience for the visitor.
Frantisek Strouhal "Art That Speaks To Your Heart & Soul"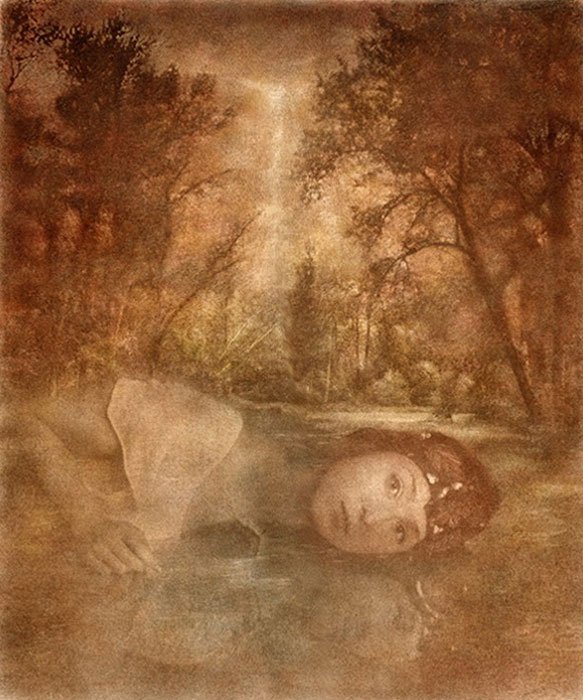 At once, when you view Frantisek Strouhal's art, and read the words "Art That Speaks to Your Heart & Soul" you know immediately his art comes a deep spiritual connection. You expect a visual journey where you will connect to a different level of consciousness.
With a consistent message, you then discover his series "Art Embracing Awareness". The artist explains, "My imagery is meant to serve as an oasis of tranquility, permanence and strength and to capture and highlight what is fundamental to our being and society".
Michelle Endersby "Awakening Around Roses"
Although Michelle Endersby uses the tagline "Celebrating The Beauty of Nature" it is her title of one of her series that really stands out. Devoted to the subject of roses, "Awakening Around Roses" describes Michelle Endersby's inspiration and also suggests there is a story behind it.
Are you curious about her title? Michelle started creating her rose paintings after she awakened from a coma. She has even created a book to accompany her paintings that reinforces her brand and identity.
Bryan Leonard: "The Living Light – Underwater Light Photography"
Bryan Leonard is a freediving underwater photographer and filmmaker. He started as an experiment to photograph sunlight under water. He states, "Immediately, a world of wonder emerged, revealing the healing energy inherent in nature. Using the essential building blocks of life, water and light, as my creative medium, I hope to awaken awareness of the powerful Living Light within the viewer."
His tagline "The Living Light – Underwater Light Photography" is poetic, succinct and inspirational.
I hope this article gets you thinking about your own tagline and identity!
PLEASE SHARE
by