Every art business choice you make is either earning you money or costing you money. If you're like me  you want to be financially self-sufficient in a creative art career you love. To help you make better choices and increase your profits as an Artist, I offer these 10 essential strategies that have worked for me. Although the topic of dealing with money may be a bit boring for you I suggest you view reading this article as your path to financial freedom.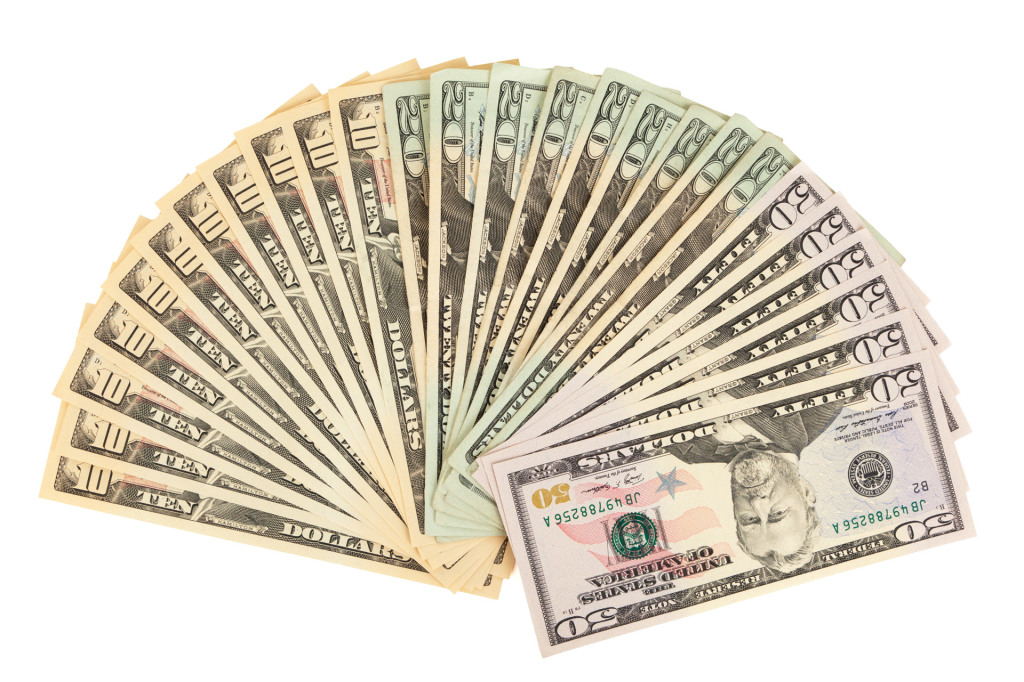 1. Create Financial Goals
After you've put effort into developing your creative and career goals, if you never want to "work" another day in your life it's best to design crystal clear financial goals.
I've also learned that fears about financial security increase stress and decrease creativity. When we achieve financial clarity and certainty we gain more time to be creative and achieve our highest potential in all areas of our lives.
So, remove the distractions from your life. I suggest you ask questions such as: How much do I want to earn in order to establish myself as a full-time artist? What amount of money and kind of lifestyle would make me feel happy and secure this year? Revisit your goals every six months and alter as needed.
2. Set Up A Financial System
It is essential to keep copious records of your expenses and income as well as time spent in creating your art work, art marketing, and other business related activities.
Tracking expenses and income is no longer a tedious process with the help of many financial tools to choose from. There are many easy to use money management systems and apps such as Quicken, Spendee, Pocket Expense or Mint.
3. Track Your Cash Flow
Most creative business people fail because they ignore their cash flow. You may wonder, what is cash flow? If you look at your projected income or revenue, then compare it with all the expenditures you need to keep the business running, the difference is your cash flow.
To forecast your future cash flow, take a look at your financial history. Review your records of sales for up to the last three to five years. You'll discover which months you had the highest cash flow, and which months you had the lowest cash flow. Now, do the same for your expenses. Compare the two. After examining your cash flow over a period of time, you will notice definite financial patterns. You'll be able to predict the future and adjust your promotional plans accordingly.
4. Create an Art Business Plan
Without an Art Business Plan you are planning to fail and will not attract the profit you desire. The Art Business Plan consists of four parts: business statement; production plan; financial plan and marketing plan.
For more advice on how to set yours up read my article How to Create Your Art Business Plan.

5. Be Realistic About Your Time and Labor
One of the biggest mistakes you may be making as an artist is not paying close attention to your own labor costs. You may say that creating art is "a labor of love", an attitude that may be as detrimental as referring to ourselves as "poor starving artists".
Time is money. It is better to be realistic and observe how much time you allocate towards producing each work of art. I recommend you keep a time log and refer to it frequently to see how you may be able to reduce time and improve your profit margin while maintaining the same artistic standards.
You may want to read 10 Time Saving Tips for Busy Artists.
6. Decrease Your Expenses
One easy way to raise profits is to trim unnecessary expenses that are draining your finances. There are many ways to reduce costs if you are willing and eager to change bad habits and to seek new alternatives.
As a business person you will have fixed costs (rent, mortgage, utilities, etc.) and variable costs (supplies, travel, exhibition expenses, etc.). Fixed costs are generally not negotiable however; I recently reduced my internet/cable service fees significantly by informing my carrier about one of their competitor's special offer.
Save money by applying the rule of strength in numbers. Join forces with a group of artists who use the same materials and services and combine orders to receive quantity discounts or pool resources to share studio space or purchase expensive equipment that you can all use on a time share basis.
7. Spend Your Hard Earned Money Wisely
Choose to buy merchandise and hire people that offer value, not because they are the "free" or low cost. Inferior products (such as cheap art supplies) and inexperienced service providers (such as unreliable website designers) will cost money in the long haul.
Choose sensible ways to invest your money such as: educational books, courses and workshops that provide expert financial advice; technical equipment and software programs that improve your learning and save time; and mentors and advisors that can help you achieve your financial goals. Learn about my consulting and coaching services.
8. Be Smart About Selling Your Art
Offer your buyers at least three different categories of art and respective prices: low (editions or small works); medium; and high.
When you create a diversified art marketing sales plan like this you will reach more groups of potential buyers. In addition you will satisfy your existing buyers and their different art buying needs.
9. Focus on Retail Sales
Most artists think they will earn more money by selling through galleries. The truth is selling in a gallery has its rewards however; it is better to wait until you have a strong track record of retail sales before selling your art at wholesale prices. Otherwise you may suffer a huge loss of profit after the gallery takes its commission and sacrifice your retail inventory.
10. Raise Your Prices
When you've established a proven track record of sales and the demand for your work is consistently high for at least a year it's time to raise your prices. Experts say when you're selling at least half of everything you produce within a six-month time period you can increase prices 10-25% each year.
You may want to read How to Price Your Art.
A similar, shorter article "Focus on Profit" was published in Professional Artist magazine in 2015. The magazine is available by subscription in print or a digital version. Visit my blog on the website.

HELP OTHER ARTISTS BY SHARING THIS ARTICLE
by